Getting a tee time on the Old Course is rumored to be a difficult process. I was fortunate enough to spend four years living in St Andrews, and below is the simplified version of what I learned about the process of getting a coveted Old Course tee time. 
Ballot:
You can enter the Old Course ballot by calling the links clubhouse before 2pm two days before your desired round. A new addition is an online ballot entry option for those unable to call. The chances of getting a tee time via the ballot during high season can be pretty slim. However, don't let this put you off. Enter the ballot for as many days as you can. If possible, try to enter the ballot with a local, which increases your chances of getting on.
During the off-season, the ballot typically doesn't fill up and playing the course is easy and straightforward.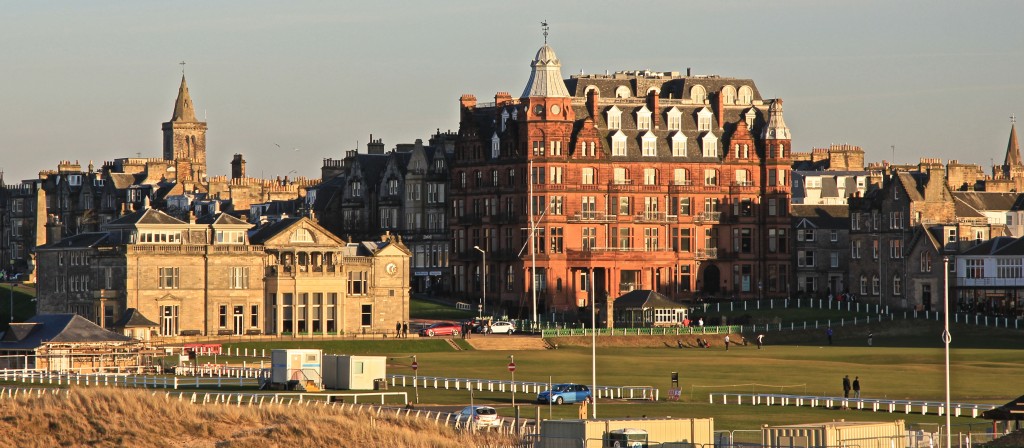 Singles Line:
Singles cannot enter the ballot, but they can join a list to join 2 and 3-balls to complete a group throughout the day. A typical busy summer day only has 15 or so openings for singles, therefore a queue at the starters box starts very early in the morning to be put on this singles list. People line up as early as 1 or even 2AM. If you want a good chance in the summer, I wouldn't get there later than 3:30AM. Once the starter arrives, he will take your name on a first come, first served basis and will tell you when to come back to fill an opening.
Dark Times:
"Dark times" are slots after the tee times end during which locals can go out and play. If all else fails and you aren't able to get a tee time, head on down to the starter towards the end of the day and ask if you can have a Dark Time. If locals haven't taken all of the times, you may get lucky! The only negative here is that you still have to pay the full greens fee, knowing you may not finish due to lack of light. In the long summer evenings it may not be as big an issue, but keep this in mind during the shoulder seasons.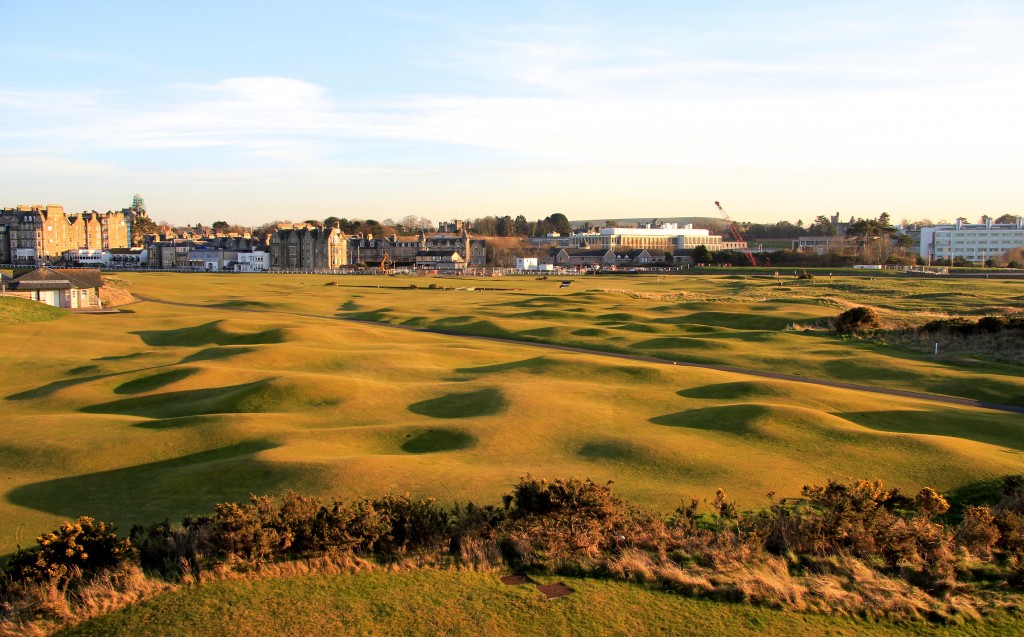 Advanced Booking:
A number of tee times can be booked months in advance through the St Andrews Links. Applications are typically taken at the end of August and beginning of September. Lucky applications are drawn from the pile and receive a tee time allocation for the upcoming season. Have a look at this link for more information, and don't miss the deadline to submit your application!
Tour Companies:
In addition to these tee times, golf tour companies also have a number of guaranteed Old Course tee times that they are able to sell to customers. Be warned, they are very pricey! You can pay upwards of $1,000 for a guaranteed tee time on the Old through the tour companies. If you want to go this direction, I suggest Perry Golf or Haversham & Baker as two very good options.
Getting tee times on the Old can be initially confusing, but I hope that this post has cleared up some of your questions. If you have any other questions, or are thinking about planning a trip of your own, have a look at the Scottish Golf Trip Consulting feature on the website. It is designed to provide golfers with an alternative to the traditional trip planning options!