Well, the first answer is that all guaranteed St Andrews Old Course tee times aren't created equally. You have the advanced ballot tee times allotted by the St Andrews Links Trust, you have a select number handed out by local B&Bs or hotels, and then you have the allotment from golf tour companies.
All of these options may get you the same thing – a guaranteed Old Course tee time – but the process for getting them, and the money you pay for them, varies drastically.
If you are in the process of planning a trip, read the other articles in this series and consider Scottish Golf Trip Consulting for help putting together an itinerary!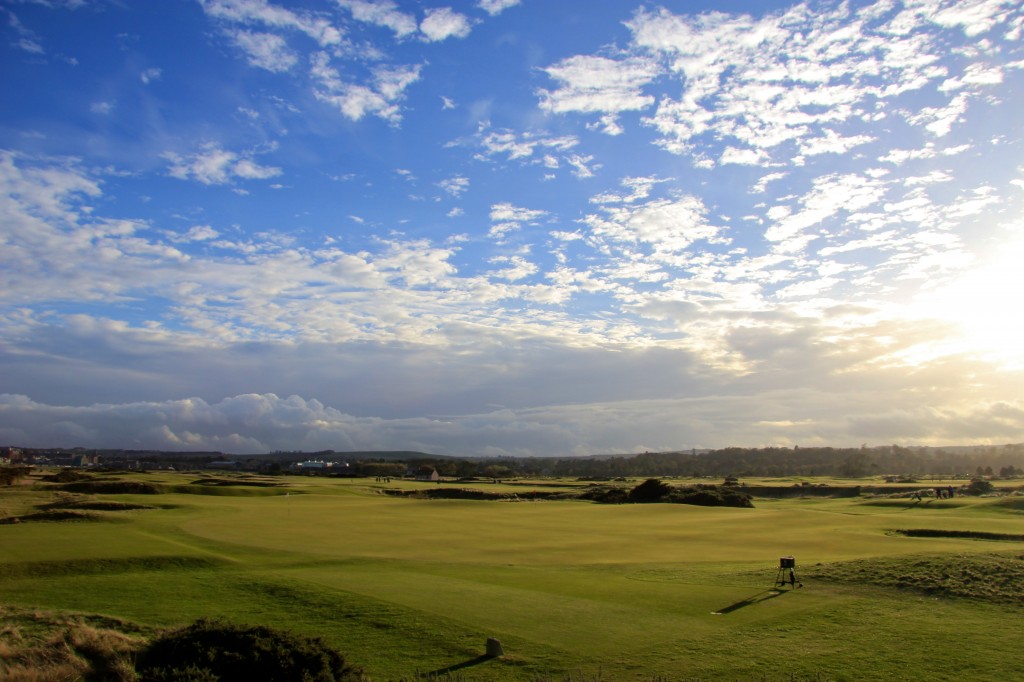 St Andrews Links Trust Guaranteed Old Course Tee Time Ballot
Towards the end of August each year (August 26 – September 14 in 2015), the St Andrews Links Trust opens their Advanced Reservations system for the next year. Those successful in the advanced ballot are given tee times anywhere between March to October for the next year. Don't confuse this option with the daily ballot for Old Course tee times.
Keep an eye on this page towards the end of the summer for information on the specific day when the ballot will open. You don't want to miss your chance!
These tee times are by far the most budget friendly way to get a guaranteed Old Course tee times. You typically have to book rounds at one or two other St Andrews Links courses along with the Old, but that is a small price to pay considering you pay at, or just above, book value for the tee times. Plus, you should be playing the New Course or Jubilee Course on your trip anyway!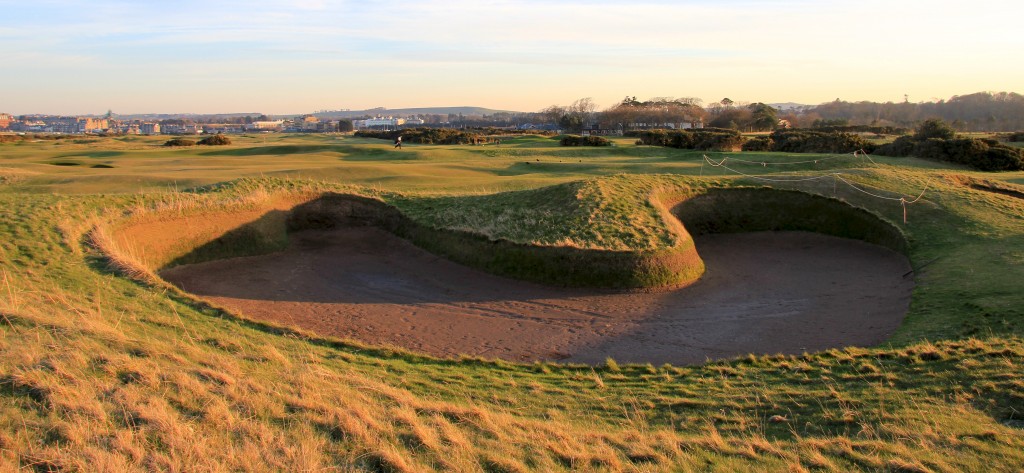 Hotel and Guest House Guaranteed Old Course Times
A selection of B&Bs and hotels in St Andrews have access to Old Course tee times for their guests. They are typically packaged and sold to those staying in town for a number of days. If you can get one of these deals, go for it.
Sometimes you will find that these accommodation tee times are only available in the shoulder seasons, but as you undoubtedly read in When to Play Golf in Scotland, that is a great time to visit. One word to the wise – get on booking these early! It is a limited supply and they go quickly. They are also fairly reasonable price-wise, particularly at some of the B&Bs in town.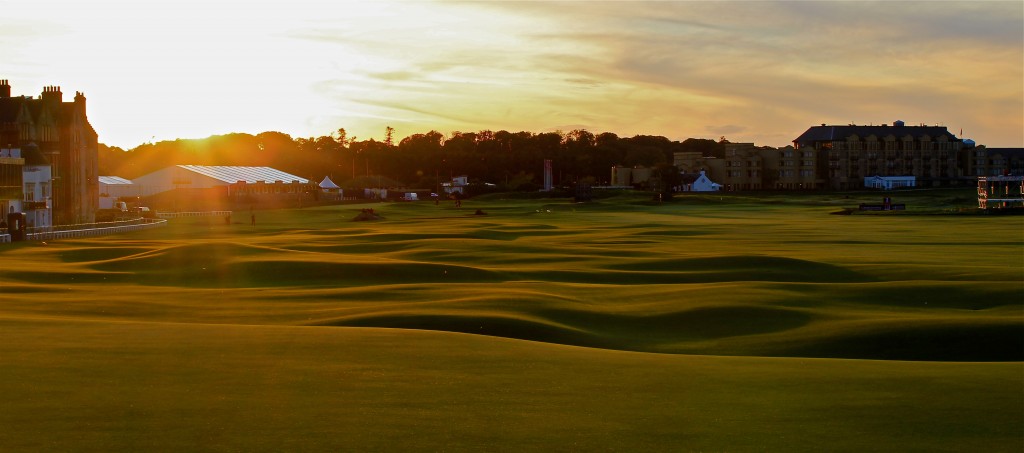 Golf Tour Company Guaranteed Old Course Time
For those without major budgetary concerns, this is the easiest way to get a guaranteed tee time on the St Andrews Old Course. The demand is high for these packages as well, so make sure you book your trip on the earlier side. I suggest looking at Perry Golf or Haversham & Baker first.
These tee times cost serious money… not only are they part of larger expensive packages, but the tee time for the Old Course alone can run around $1,000 more per person during the high season. Considering a normal tee time through the daily ballot is $250ish, that is a serious gut punch. That being said, as Ru Macdonald and I covered in a Scottish Golf Podcast episode recently, the system through which tour companies get their Old Course tee times will change in 2017, and the prices will hopefully come down. Long story short, the tee times are marked up around three times before they make it to you in the current system.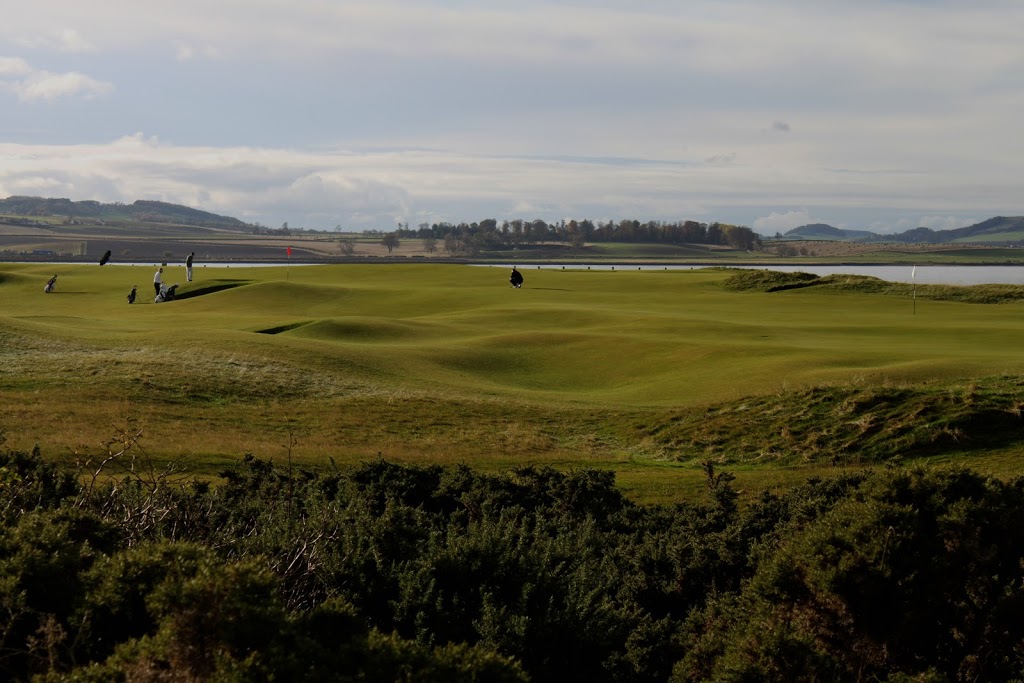 If you can afford one of the options mentioned above, go for it! The security and flexibility of knowing when (and if) you will play the Old Course is incredibly nice. As loyal readers will know, I am a proponent of people booking their own trips, so I suggest you try entering the St Andrews Links advanced tee time ballot before you spend the extra thousands on a tour company.
So are the guaranteed Old Course tee times worth the money? It depends on which route you go. Do you value a single round of golf on the Old at $1,000? Only you can answer that question.
As always, remember that you have the option Scottish Golf Trip Consulting as an affordable and extremely useful alternative to traditional trip planning methods!
VALUABLE RESOURCES
–Scottish Golf Travel Podcast (a great site and podcast dedicated to Scottish golf travel)
–Visit St Andrews (perfect for local tips and recommendations)
–Scottish Golf Trip Planner (a section of my site dedicated to planning your own trip)
–Scottish Course Reviews (my large database of Scottish course reviews)