St Andrews rental apartment
12 Alexandra Court, St Andrews, Scotland
---
Details
---
-3 double bedrooms
-1 single bedroom
-2 full bathrooms
-Lounge room with dining area
-Full kitchen with dining area
-Fast Wi-Fi
-Linens and towels included
-Washer/dryer
-Large rear shared garden
-Private off-street parking

Specific booking information can be found at the Additional Info tab on the Kingask website.
---
12 Alexandra Court is a rental apartment located in the heart of St Andrews owned by my wife and me. It is a perfect base for golfers, tourists, walkers, or those visiting the University of St Andrews.
The flat sleeps 7 at double occupancy or 4 at single occupancy. It is perfect for a foursome of golfers. The top floor duplex is warm, bright, and has private off-street parking, which is a vital asset in the small town.
The minimum stay is three nights. View availability at the button below or shoot me an email with questions!
View Availability
Location
---
-8 minute walk to the St Andrews Old Course
-10 minute walk to beach
-5 minute walk to grocery store, pubs, restaurants, and shops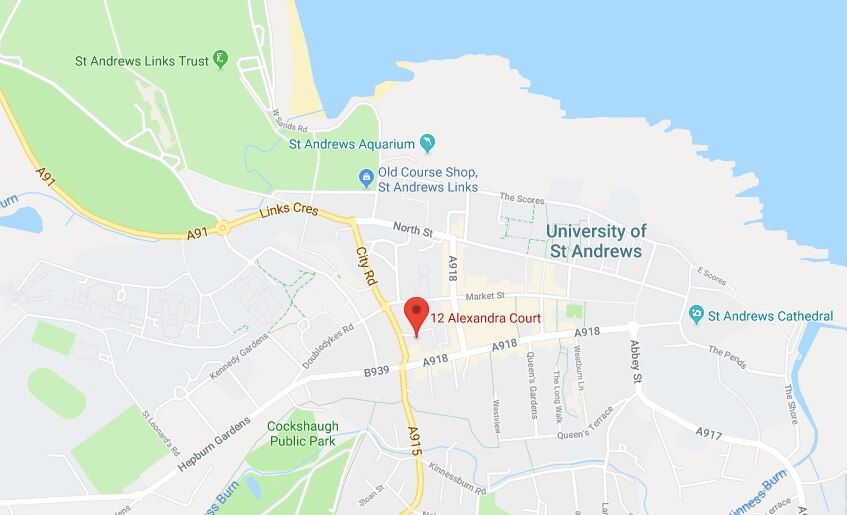 ---
Availability
---
We use AirBnB to promote our apartment. To view availability or make a booking, check out the profile on their website!