If you have ever played at any of the St Andrews courses, thinking back on the round, did you see any greenskeepers? I seriously doubt it. The St Andrews Links hosts hundreds of thousands of rounds every year. Despite this huge number of rounds, the courses stay in incredible condition, and you never see work being done (other than the odd bunker re-build mid-winter). To give a unique look at the dedicated and unseen group who keeps the Links in such great condition, I interviewed Gordon Moir, the Director of Greenskeeping at St Andrews Links.
How long have you been working at the St Andrews Links?
I've been here almost 21 years. I started here in Sept 1991 as head greenkeeper on the Eden course and in October 2000 was promoted to my current position as Director of Greenkeeping.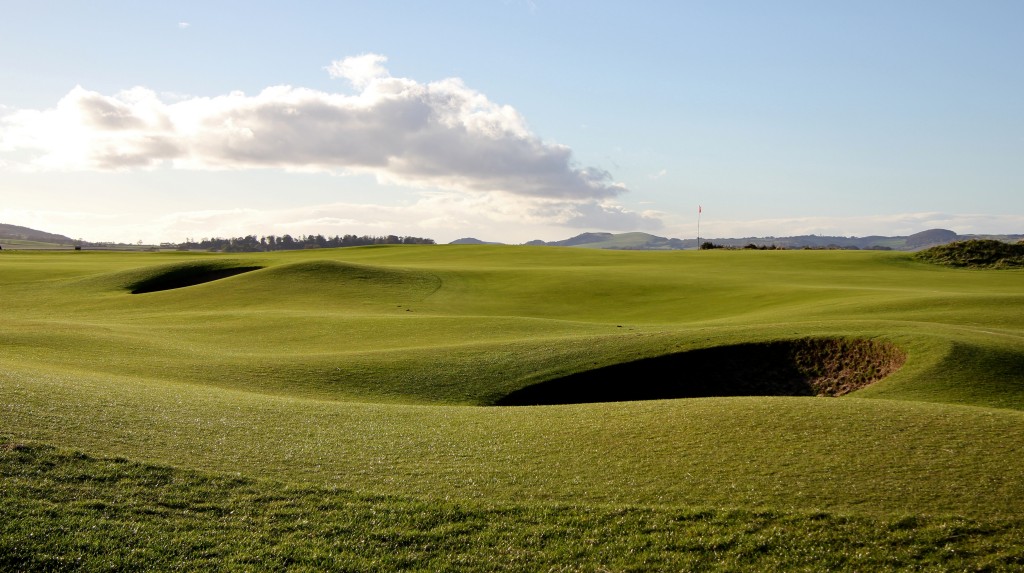 What previous positions did you hold before coming to St Andrews?
I came up through the ranks at Fraserburgh Golf Club, a 27 hole members course in the NE of Scotland where I started as an apprentice and was head greenkeeper for 11 years before I left.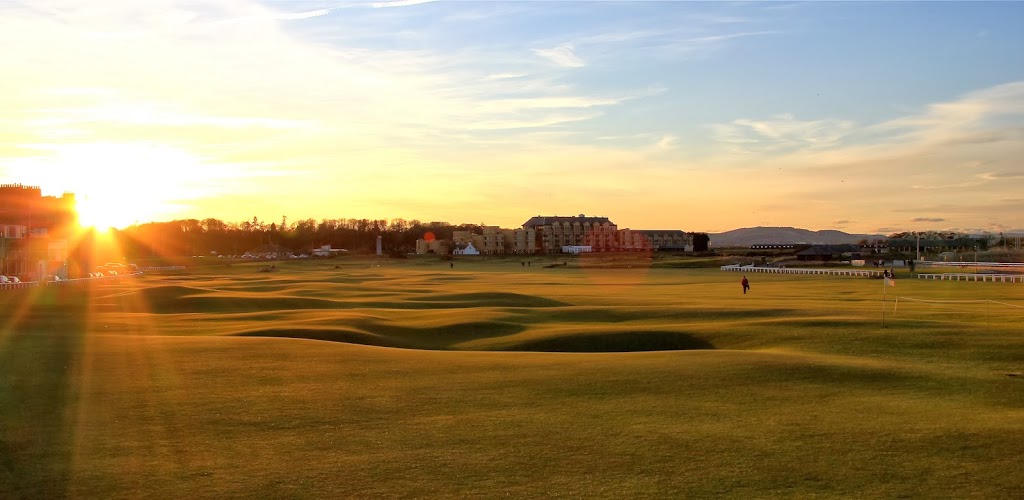 How many greenskeepers does the links employ?
Around 50 full time employees plus 6 full time mechanics. From mid April until early October, we take on a further 20 students who are going through greenkeeper training/college or have worked on golf courses around the world and have some experience.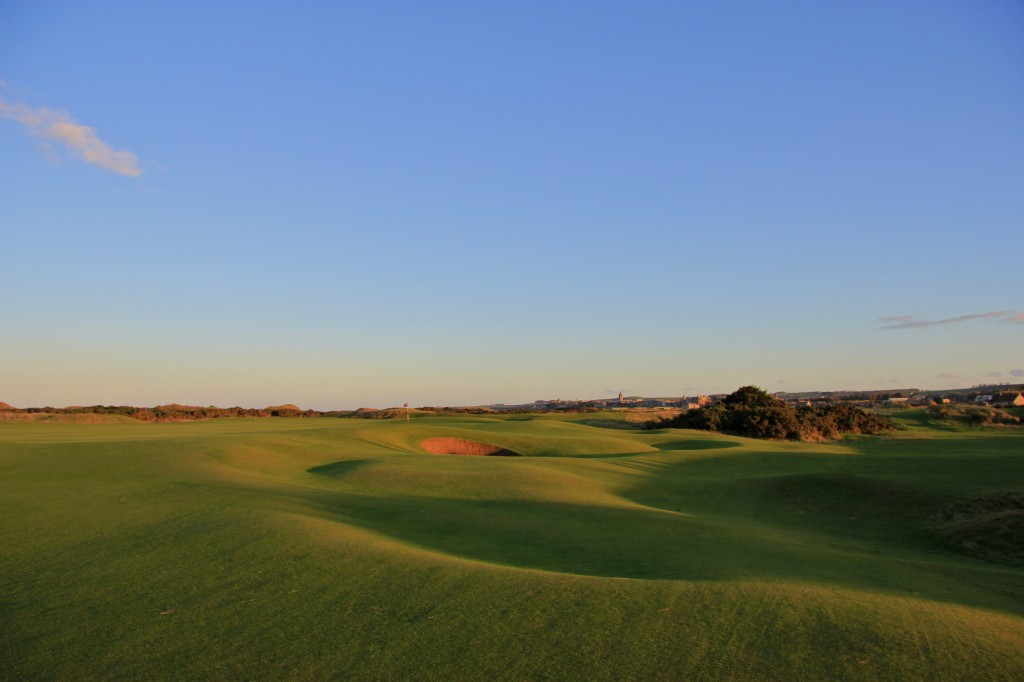 How do you set up the courses to handle the massive numbers of rounds played?
We have enough staff to allow us to carry out 90% of the essential work before golf starts each morning, cutting most areas, setting the course up, moving holes etc. (Keep in mind the first tee times are at 6:30AM). The Old Course is closed on Sundays, during which we take advantage and bring a full team in to do things such as topdress the greens or anything else that would be disruptive to golf. We have what we call a "maintenance morning" on each of the other courses where greenkeepers have the right of way until 9am on one course/day. During the off-season we're not as busy, and jobs such as aeration can be carried out.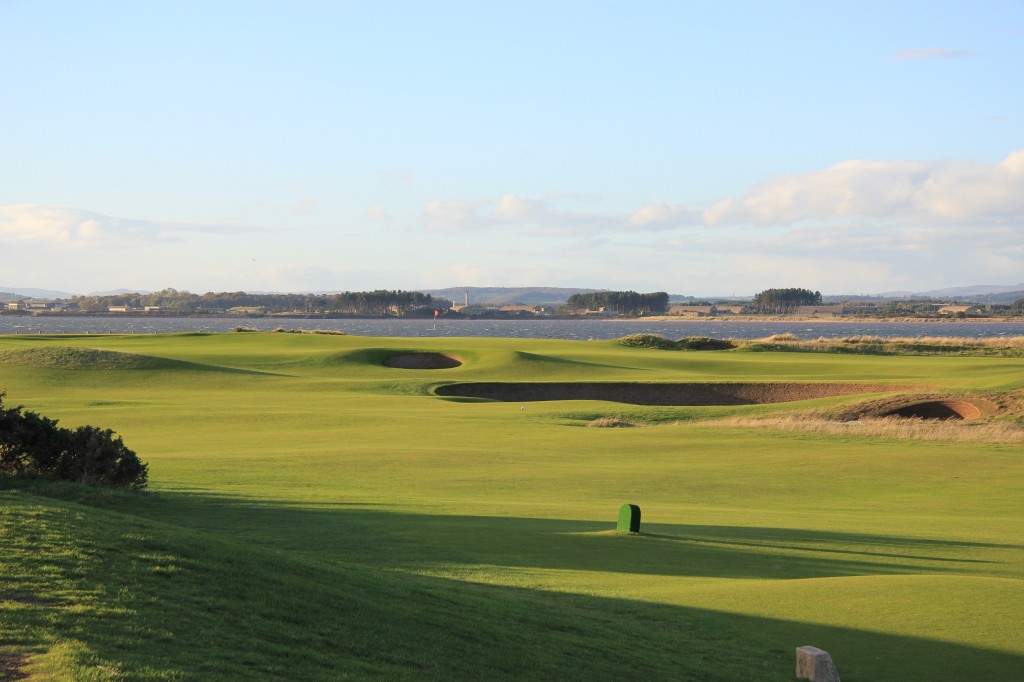 How often do bunkers need to be re-built?
Depending on their location and how much traffic they get, they can last up to 6 or 7 years. Road hole bunker by the 17th green needs to have the face of the bunker replaced every year, but some of the small bunkers that are rarely visited can last 7 years easily.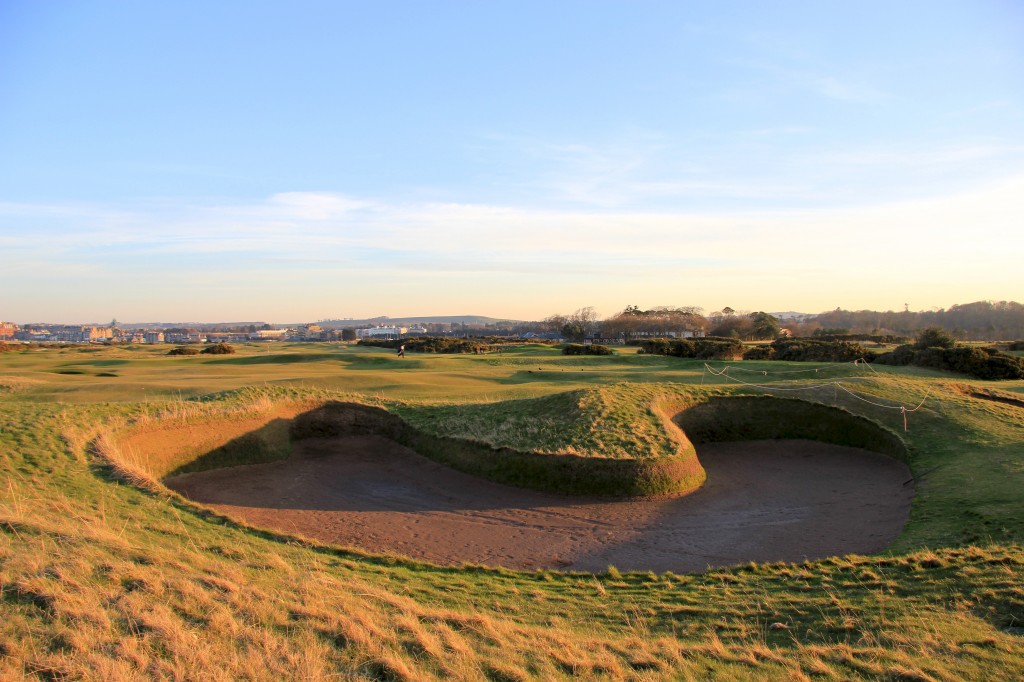 How does typical course care differ from tournament course preparation (ie for the Dunhill or Open)?
There is very little difference. When it comes to something like the Dunhill, we would cut all areas every day from a week beforehand whereas we would normally only cut tees, surrounds and fairways 2 or 3 times a week. Greens are cut every day anyway from April until October. Depending on weather and growth we might roll the greens more often during the period. It's unlikely we would alter the height of cut but that would be growth dependent. We would have timed any topdressing or fertiliser applications so that they wouldn't fall the week before the tournament and we wouldn't aerate the greens in the close lead up to an event.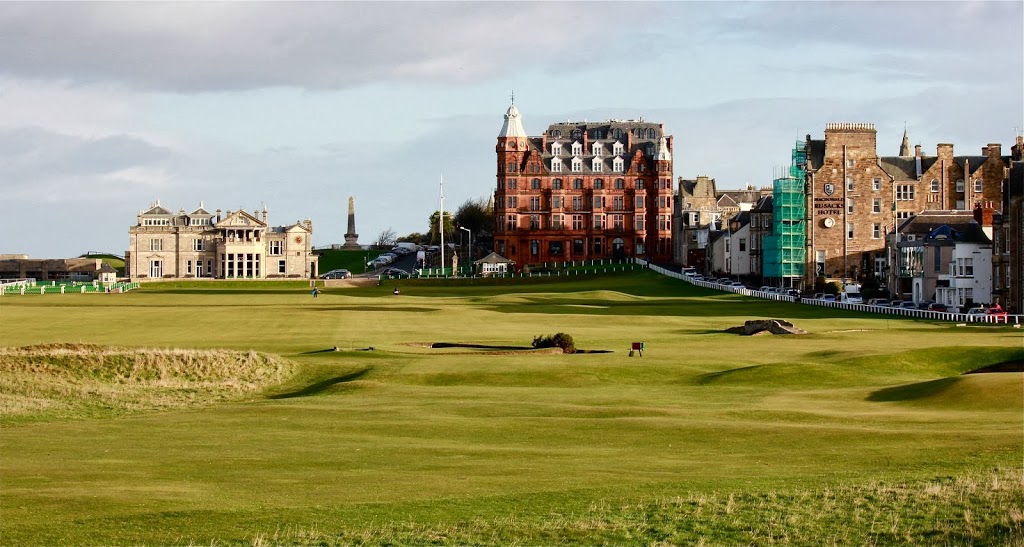 Outside of mowers, what piece of greenskeeping equipment is most vital to the operation?
Probably the variety of aeration equipment we have to punch holes in the ground although the turf irons/rollers have proved to be a good piece of kit.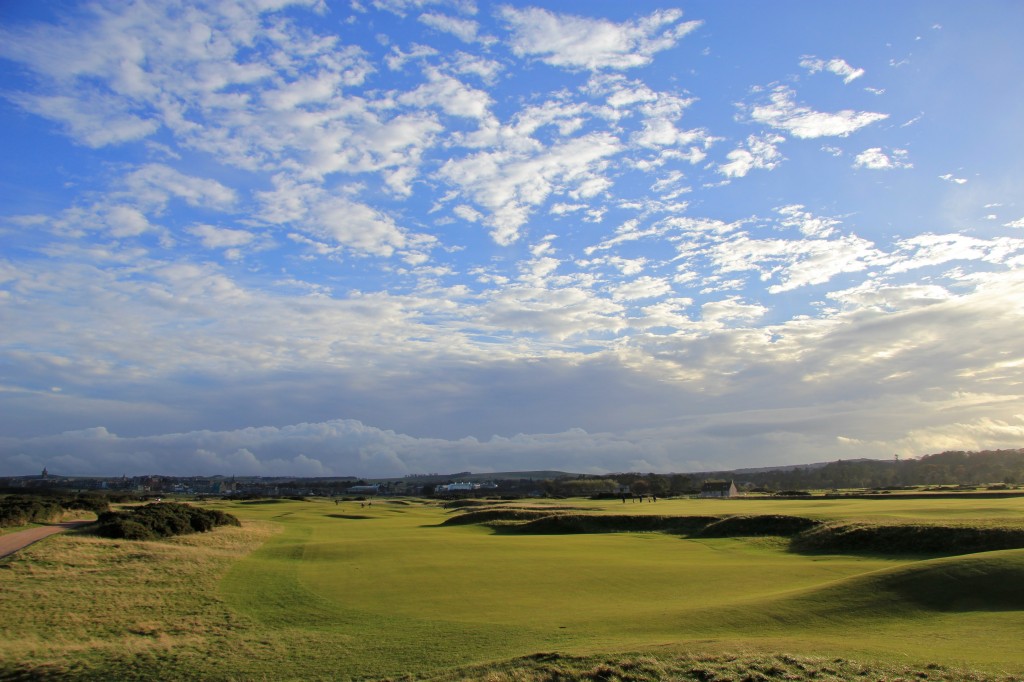 If you could send a message to all golfers playing the links, what would it be?
Be considerate of others using the Links and show respect. Replacing divots, repairing pitchmarks or raking bunkers for other golfers are all extremely important. Throwing away litter and avoiding areas that impact the wildlife are also important.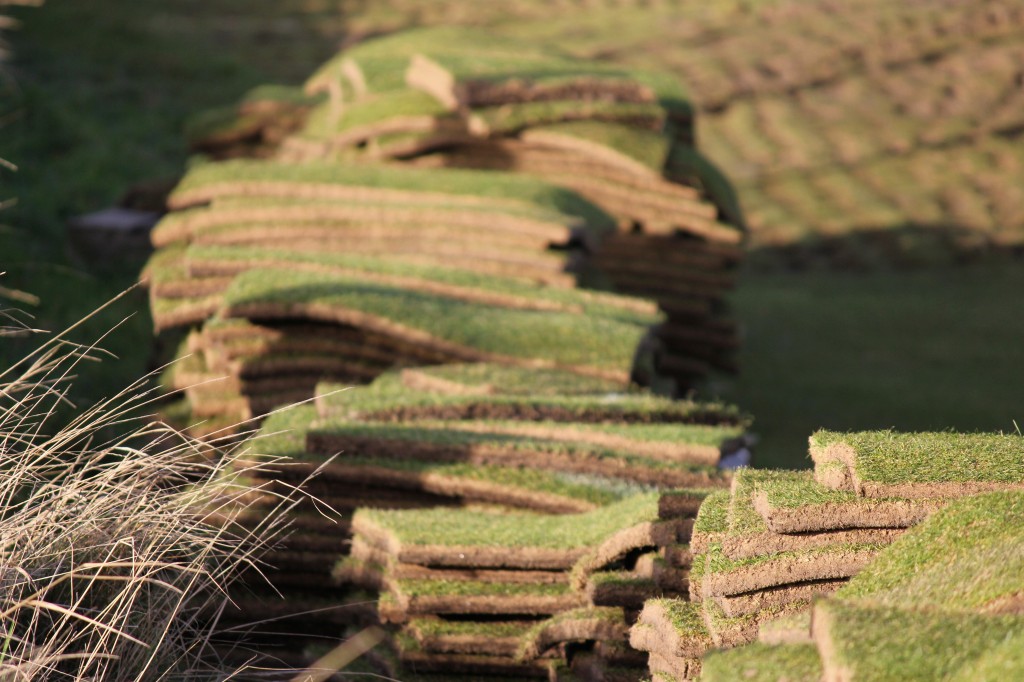 How do greenskeeping tactics vary between the Old Course and the Castle Course, with over 600 years separating the two?
The principles are still the same. We're still trying to promote the finer fescue and bent grasses at both locations and keep the playing surfaces firm. The big difference is the soil type on the fairways since the Castle is built on agricultural land and it will take many years of drainage and sand topdressings to get it to resemble the Old Course. The Castle course greens are more "pure" than the Old course ones at the moment as they have not been infested with poa annua, or annual meadow grass but that will inevitably find its way in there over time.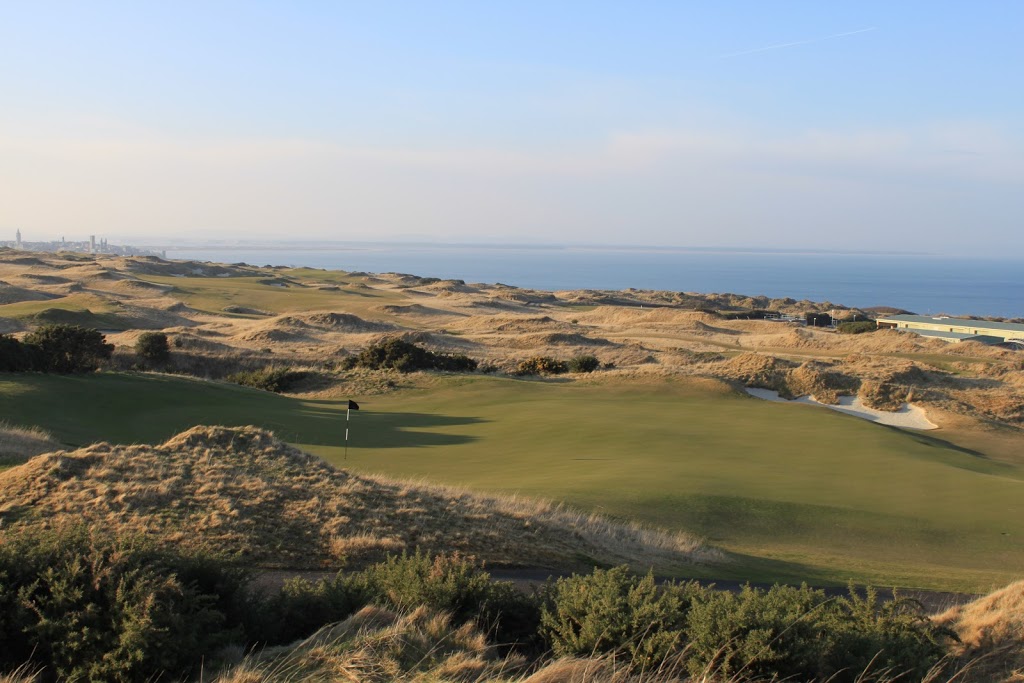 If you could change the make-up of any of the courses (ie. grass type, number of bunkers, drainage systems), what would it be?
From an agronomy point of view, it would be great to get rid of all the poorer grasses in the sward, such as perennial rye grass, yorkshire fog and poa annua to name but three. To have a pure fescue/bent sward would be dreamland, but I don't think we have the ability to achieve that in my lifetime, and if we did, we might discover that heavy traffic routes might struggle withstanding the wear and tear without ryegrass present. Managing the gorse and stopping it spreading everywhere, especially into areas of heather or dune grassland, is something I would like to achieve. We're working hard at controlling to gorse as well as trying to re-introduce heather into many areas. A review of the bunkers and the position of some such as the New course fairway bunkers would be good as a lot of them are at a distance that only penalizes poor shots from high handicap golfers.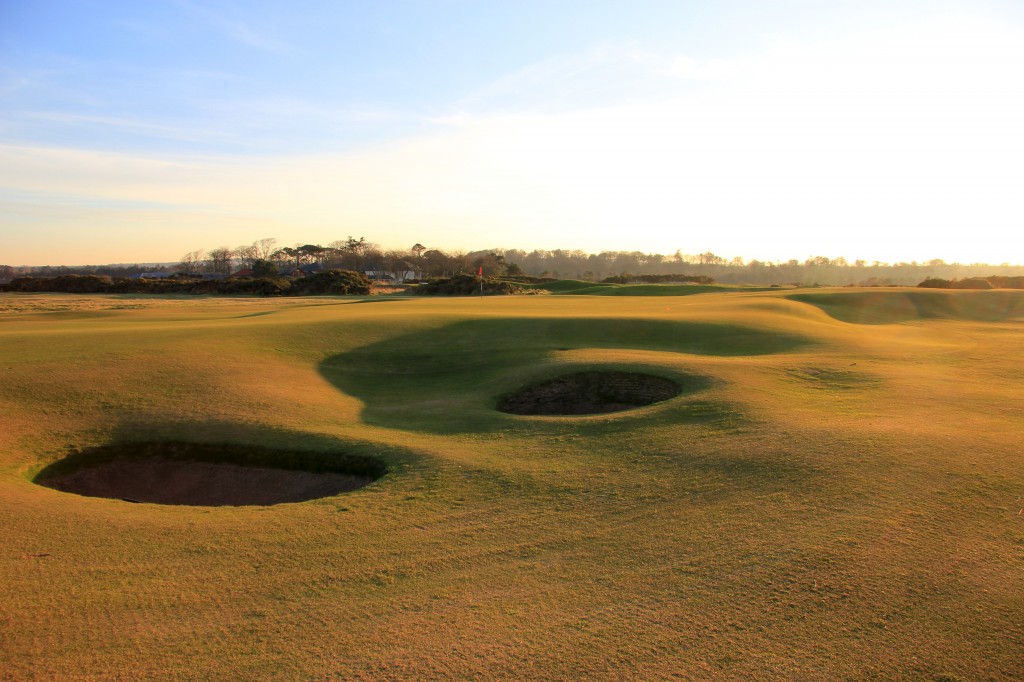 In light of the recent sustainable greenskeeping conference int St Andrews, what are the main steps St Andrews Links takes in order to be environmentally friendly?
We have always managed the courses with what could be described as a low input programme with minimal watering, fertilising and the limited use of pesticides, working with nature and the indigenous grass types, climate and soils. In the last year, by carrying out an audit of our irrigation system, we have reduced our water usage by around 30% just by reducing the arc that sprinklers throw so we're not watering the rough and bushes. Away from the courses themselves, we're always looking at ways of reducing our energy and managing our waste so that we recycle more and send less to landfill.
Conclusion:
The next time you are at the St Andrews Links, take the time to fix your ball marks, replace your divots, and be courteous. Also, take a moment to appreciate the hard work that goes into making the St Andrews Links some of the best maintained in all of Scotland.