My first three years at the University St Andrews were filled with golf trips all over the UK. I always carried my golf shoes and any additional pieces of clothing in a school backpack that I had used since age 13. Walking into the prestigious likes of Muirfield and Loch Lomond Golf Club with my childhood book bag didn't always look professional… Over the next year I waited for great sales, and I eventually picked up these two travel bags from Tom Morris. They have endured some serious use ever since.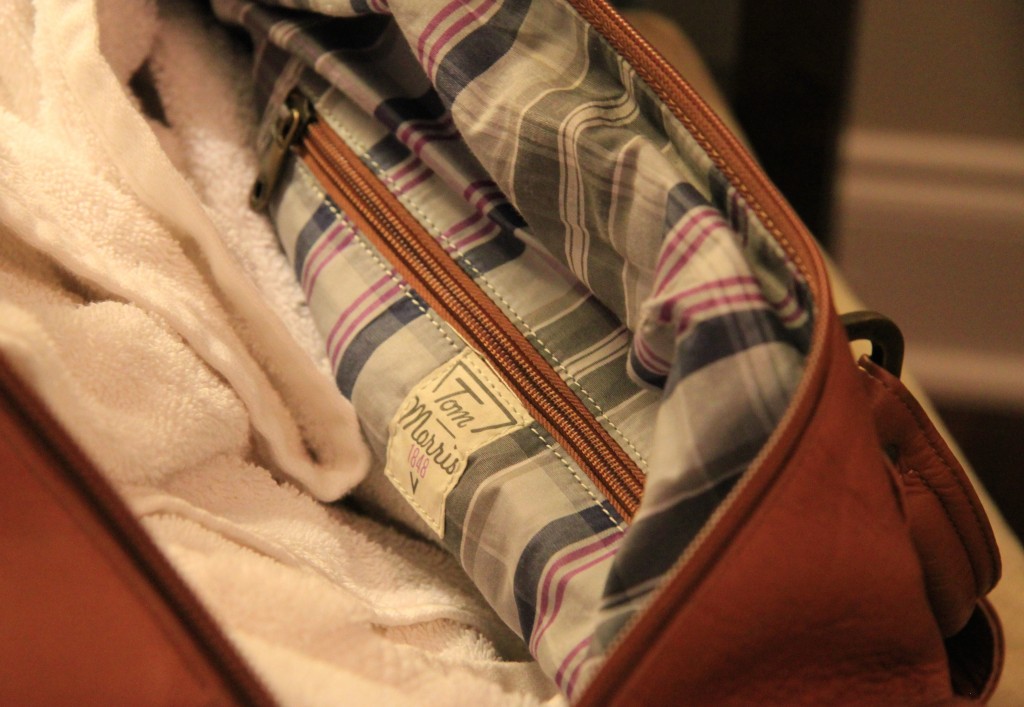 The Tom Morris brand is cool. The company's flagship store is located in Old Tom Morris's original workshop, just off the 18th fairway of the St Andrews Old Course. Old Tom's original locker, now on display, was found behind a false wall in the shop. The tartan that is seen in the linings of these bags (and on many of their products) is a registered Tom Morris tartan, used solely by the company. One funny note, the logo would imply that the company started in 1848, but that was the year Old Tom Morris was born, not the year this company started. The brand can be found in pro shops around the world, including the likes of Wentworth and Olympic Club.
Angus Leather Holdall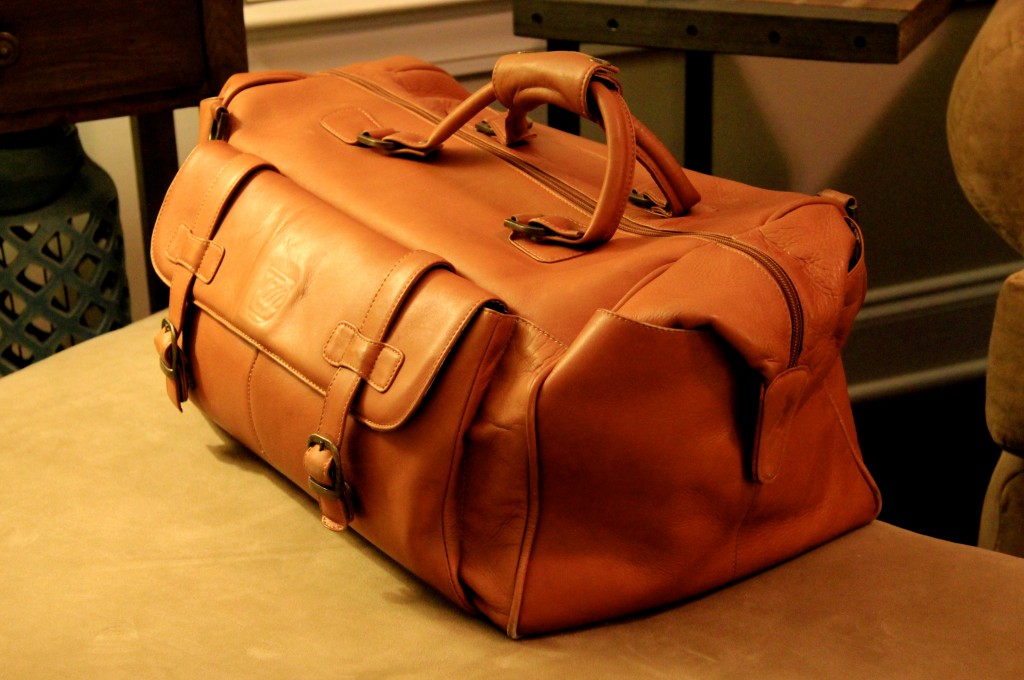 This leather bag has looked better and better with age. I have now had it for just under two years, and it has by no means had an easy life. I have checked the bag a handful of times flying and have subjected it to rain, trains, and road trips. A few marks have added some character to the bag, but it has held up very well, and the wear and tear has begun to add nice patina.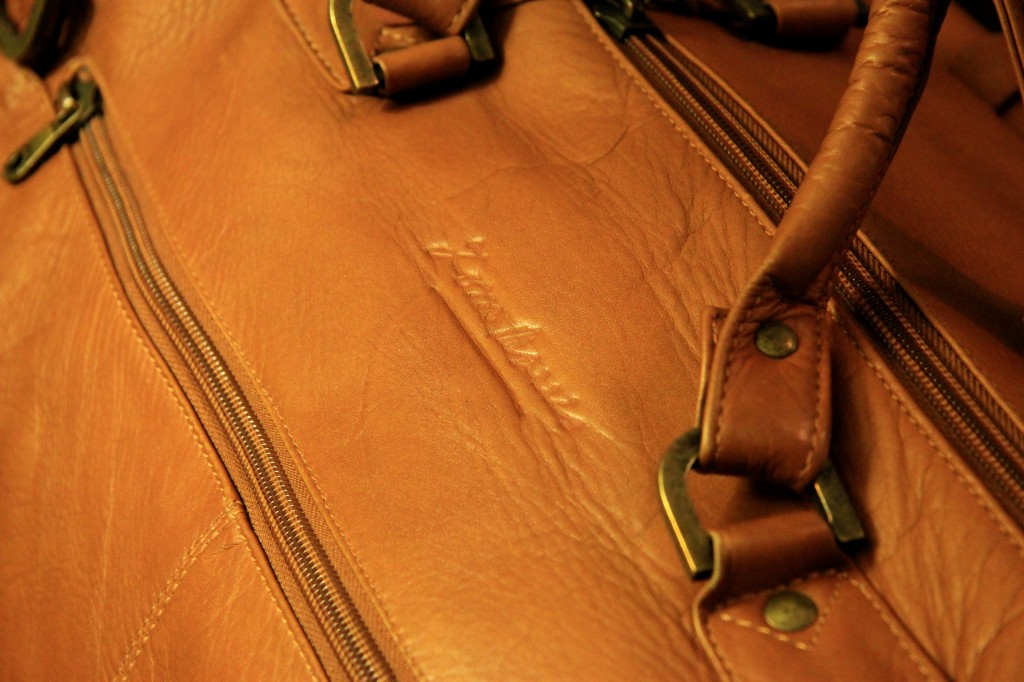 I looked at quite a few companies and options when deciding on a travel bag, and it was Tom Morris's attention to detail and quality that sealed the deal for me. The quality of materials, the tartan lining, and overall design of the bag were the best of any in this price range. The little details, like Old Tom's signature (taken from original receipts found in the store) being pressed into the leather, and Old Tom's silhouette being pressed into the end button of the bag add another layer of detail.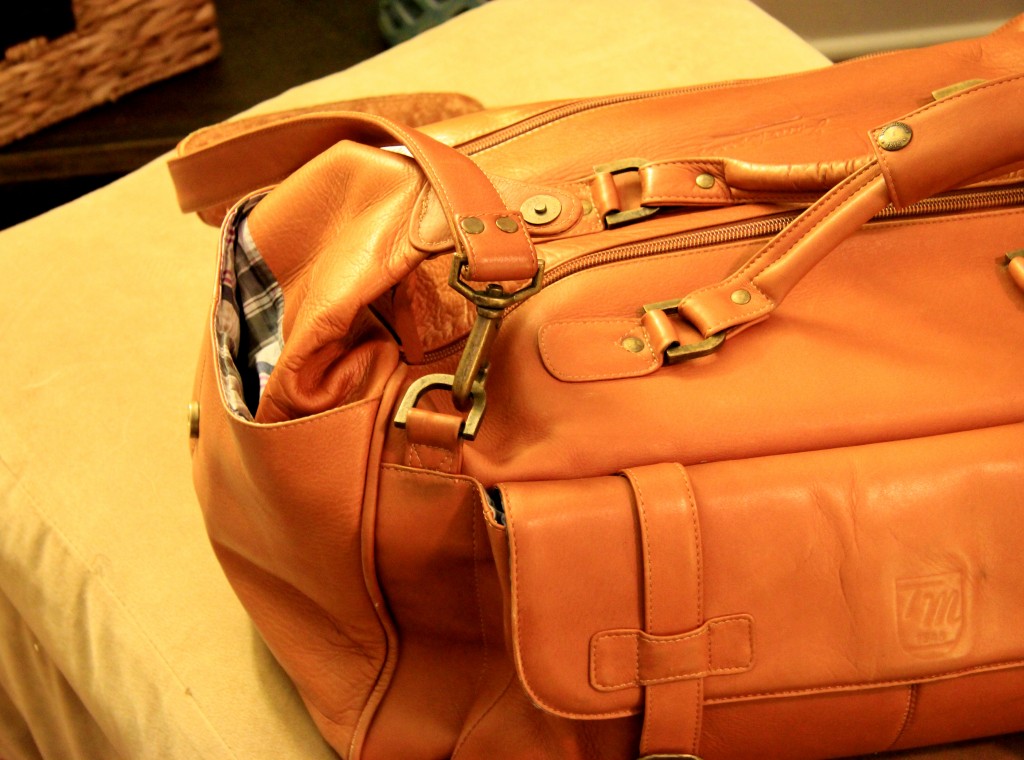 I find that that the leather bag is perfect for a short trip. I have overstuffed it for longer journeys, but it holds the perfect amount for 4-5 days worth of clothing and a pair of golf shoes. I found that the Angus holdall was a great option for day trips to golf clubs, but it was also slightly large for that purpose. Fortunately, for the day trips to golf clubs, I was able to snag the Tom Morris Crail Holdall bag.
Crail Holdall Bag

The Crail holdall bag is made of a tight knit canvas material, and feels more durable than its leather brother. Instead of the silky tartan lining in the Angus leather bag, the Crail has a more durable fabric lining, in the same Tom Morris tartan. This newer bag can comfortably carry enough for 3 or so days on a golf trip, and has a VERY useful pocket for golf shoes (see below).

The attention to detail is equally good on the Crail bag. It really does feel durable and, the longer you have the bag, the more small details you notice. I have used it as a carry-on on quite a few flights, and it has visited some great golf courses in both the US and UK. I typically worry less about the Crail canvas bag than its leather counterpart. It holds slightly less, but acts as a great bag for day trips to golf courses. I find that if pack in a shirt, jacket or sweater and pair of shoes, I'm good to go.

The shoe compartment is one of my favorite features of the bag. It has become less of a problem since moving back to the US, but packing away wet and grassy golf shoes was an issue while I was living in Scotland. The Crail bag solves this issue by having a separate, very water resistant pocket for golf shoes. Being able to access the shoes easily and quickly without having to unpack the bag makes is particularly useful on weekend trips.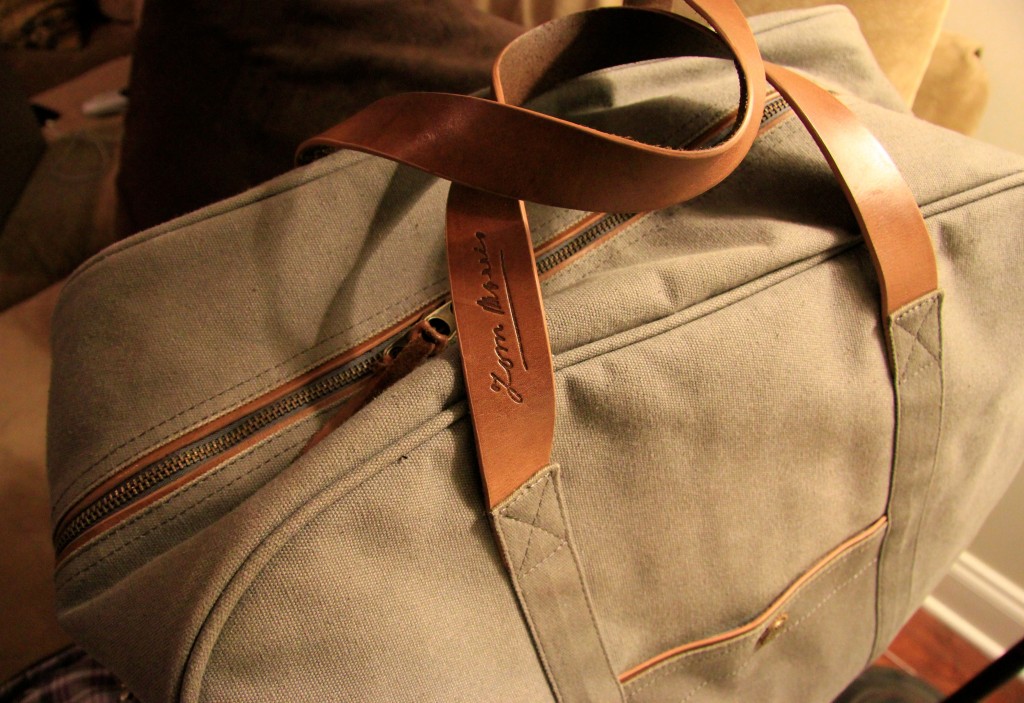 Both of these bags are serious purchases, and I plan to use them for years to come. Both are a giant leap up from my torn up old school bag. Do your research and figure out which option is best for you, but once you hold one of these Tom Morris bags in your hands and feel the quality, you'll be hooked. Have a look at the Tom Morris website and keep an eye out for their next sale!
Links: