Every year I put together my "Best of Golf Awards" where I pick lighthearted categories to highlight experiences from the past year (you can read the Best Golf of 2017 Awards and Best Golf of 2016 Awards as well).

I managed to play 57 different courses this year and despite their various styles and levels of quality, they all had something to offer. You'll read about many of the highlights below and then find a list of all 57 courses at the bottom of this article. What were your favorite rounds you played in 2018? Tell me in the comments!
Favorite Clubhouse
Winged Foot's clubhouse is the perfect balance of cool hangout, history, and "I'm at Winged Foot!!!" vibes. Lunch with a drink on the back porch is one of the best experiences in golf.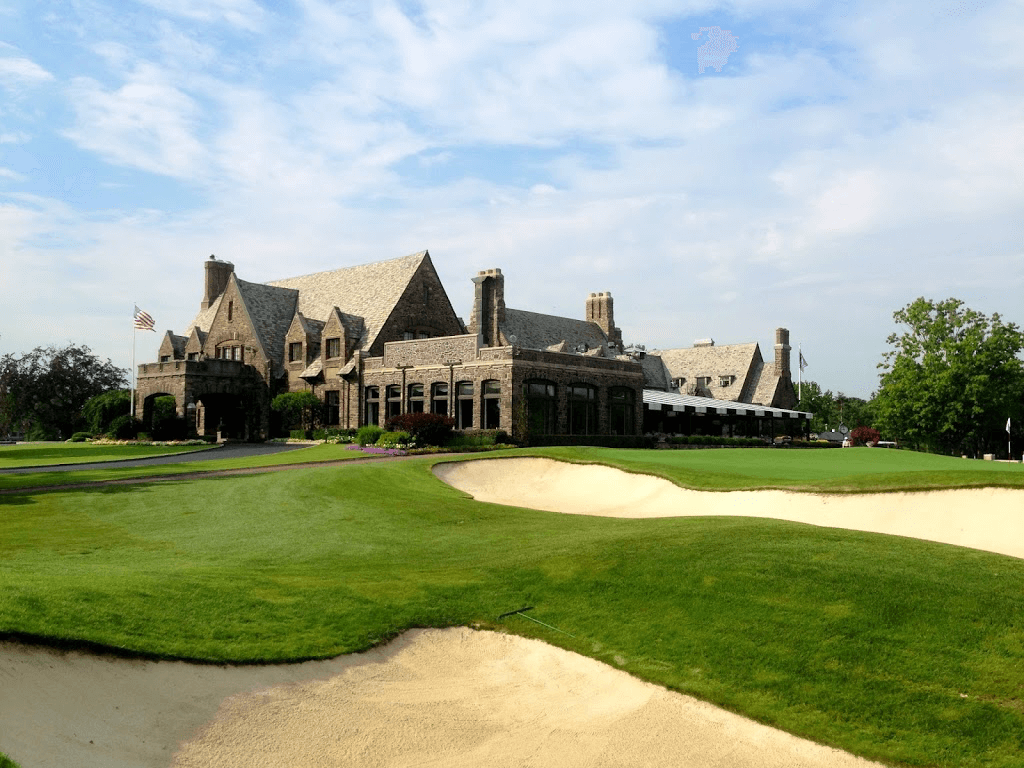 Most Fun
Big Cedar Lodge is known for hunting and fishing, but their golf offerings are getting better and better. I was there to play the new Coore & Crenshaw-designed Ozarks National and I loved the experience. The resort doesn't take itself too seriously and puts all of the emphasis on having fun. I'm already planning a return visit.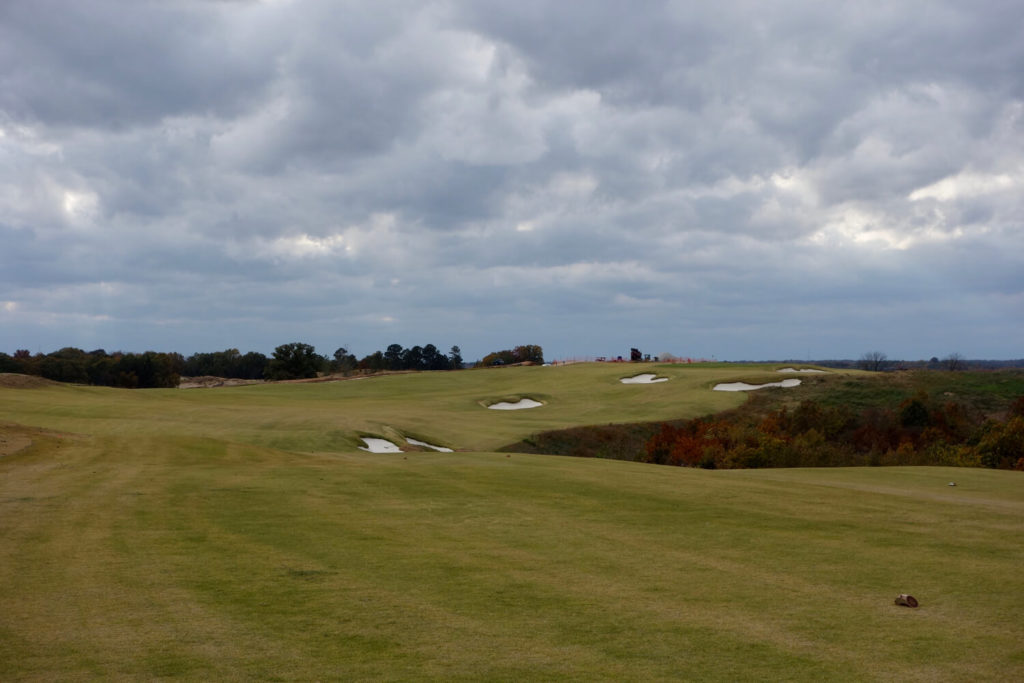 Favorite Club
California Golf Club of San Francisco—or Cal Club—ticked all of my boxes. I couldn't have enjoyed my day there any more and most importantly, the course blew me away. Look out for more on the course and club in a future issue of LINKS Magazine.
Most Picturesque
How did Pebble Beach not win this category? It would have been too predictable… Pebble is certainly one of the most beautiful courses I've ever played, but St. Enodoc has that "it" factor with beautiful English countryside views, sea views, and more.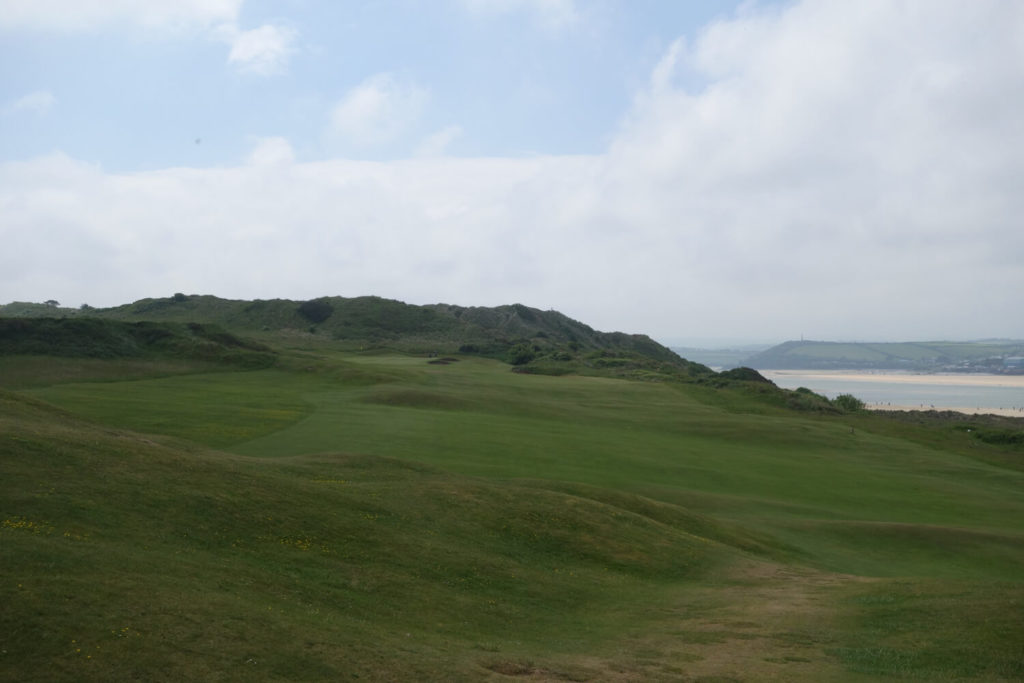 Favorite Greens
Pasatiempo was the home of Alister MacKenzie, so it only makes sense that his greens there are some of his best. The course was restored by Tom Doak and he returned it to its original glory.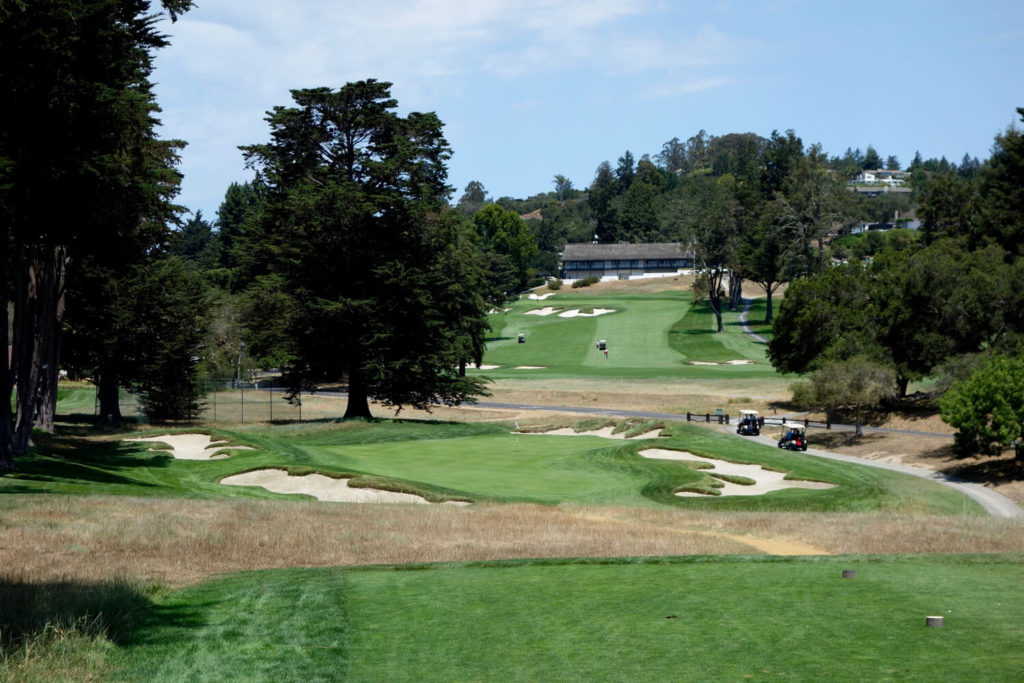 Favorite Accommodation
Unfortunately, it was grey and misty every day that I stayed at Prince's Golf Club. Fortunately, I was staying in The Lodge at Prince's (catch a glimpse of it in the photo below) in a warm, comfortable bed with a hot shower that included a button that said, "Boost Pressure." I was in heaven. From one side of the building it's ocean views and from the other side you see Prince's Golf Club and Royal St. George's. I already have a return trip planned to The Lodge.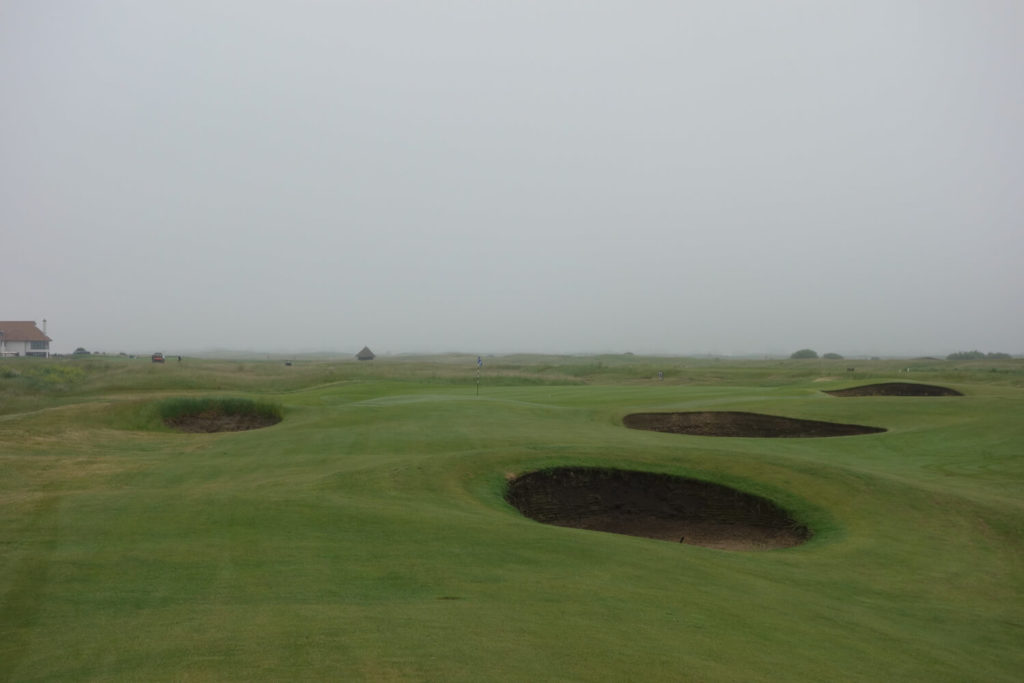 Best Surprise
One of my final rounds of the year was at Augusta Country Club. The Donald Ross-designed course was recently renovated by Brian Silva, who, among other things, took out hundreds of trees. The course blew me away and I plan to write an article about it for LINKS Magazine. Look out for more in the near future.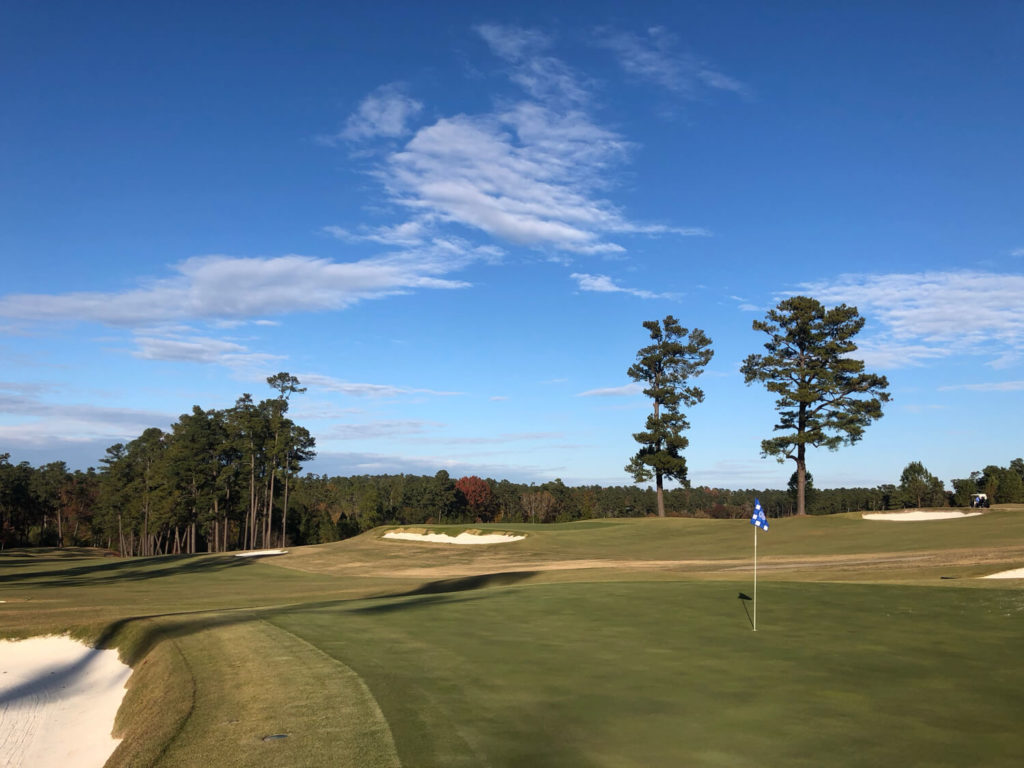 Best Lunch (and shower)
The lunch at Royal St. George's is legendary. You don coat and tie to enjoy every meat you can imagine, sides, salads, a cheese table, desserts, wine, and more. Fortunately for me, there was a fog delay when I visited, so I also had a leisurely breakfast in the beautiful dining room.
Course I Most Want to Play Again
Royal Cinque Ports (Deal) could qualify as best surprise of 2018 as well as the course I most want to play again. I played the course with superintendent James Bledge and his passion was contagious. Unfortunately, heavy fog rolled in on the 10th tee and we had almost zero visibility for the back nine. I swear I'll get back to see the course in sunshine!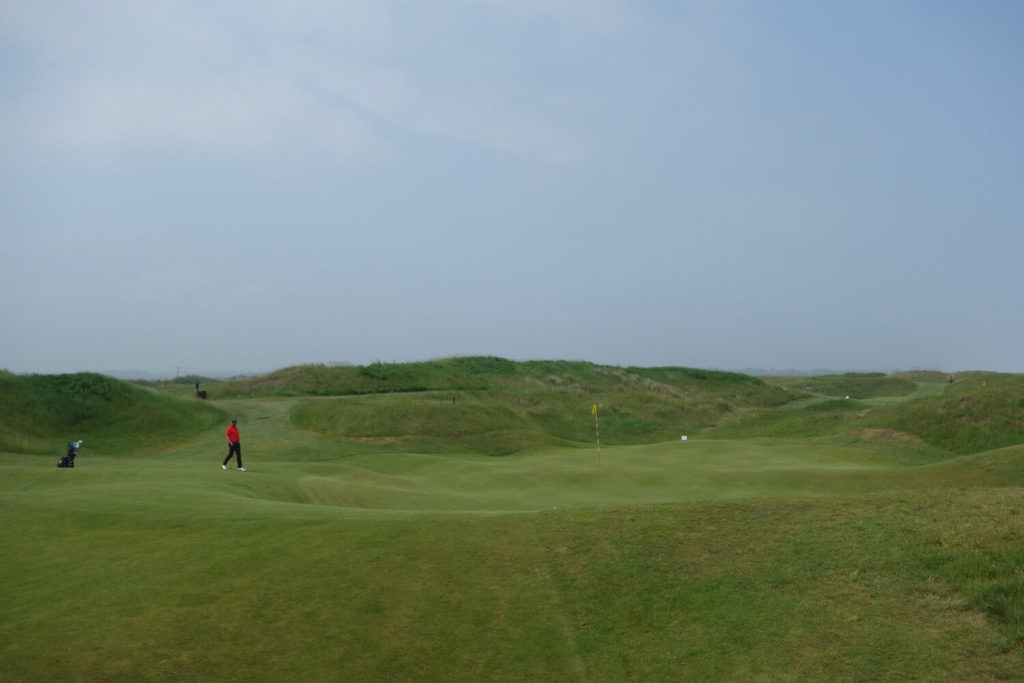 Favorite Renovation of the Year
Pinehurst is one of my favorite places in the world. That's due in part to childhood memories visiting with my dad, but also because every time you turn around there's another reason to visit. The newest reason is Gil Hanse's renovation of No. 4. It's stellar, so look out for more here soon.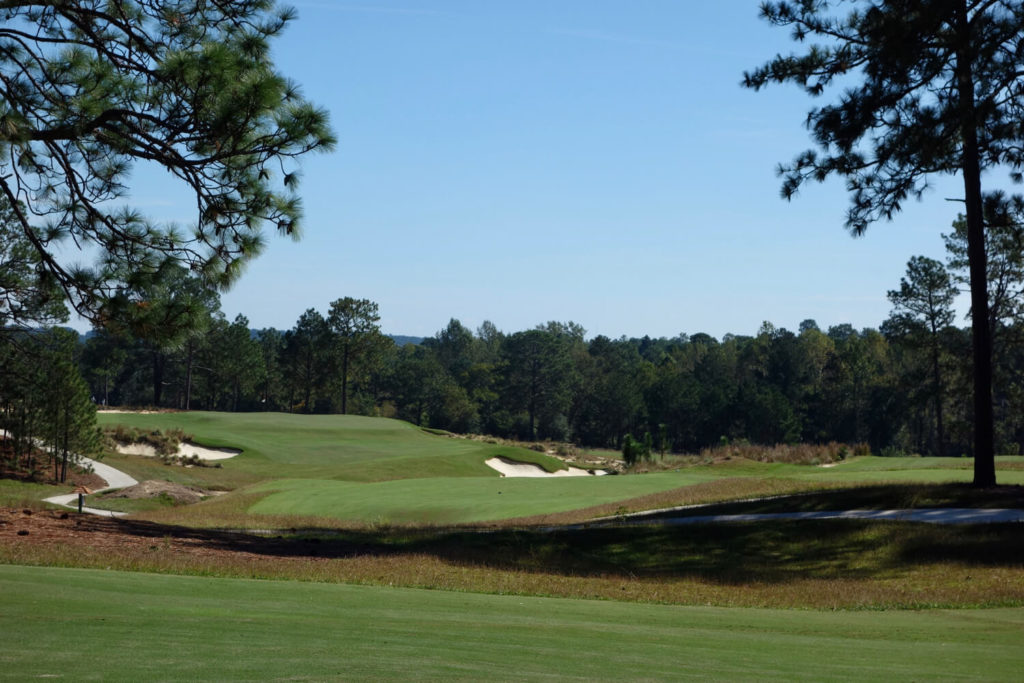 Favorite Drone Shot of 2018
Anyone who follows me on Instagram will know I purchased a drone this year. One of my favorite shots was the one below at Cascata in Las Vegas. It may not be the best shot I took all year, but it was the first course I visited with drone. To say I was excited is an understatement.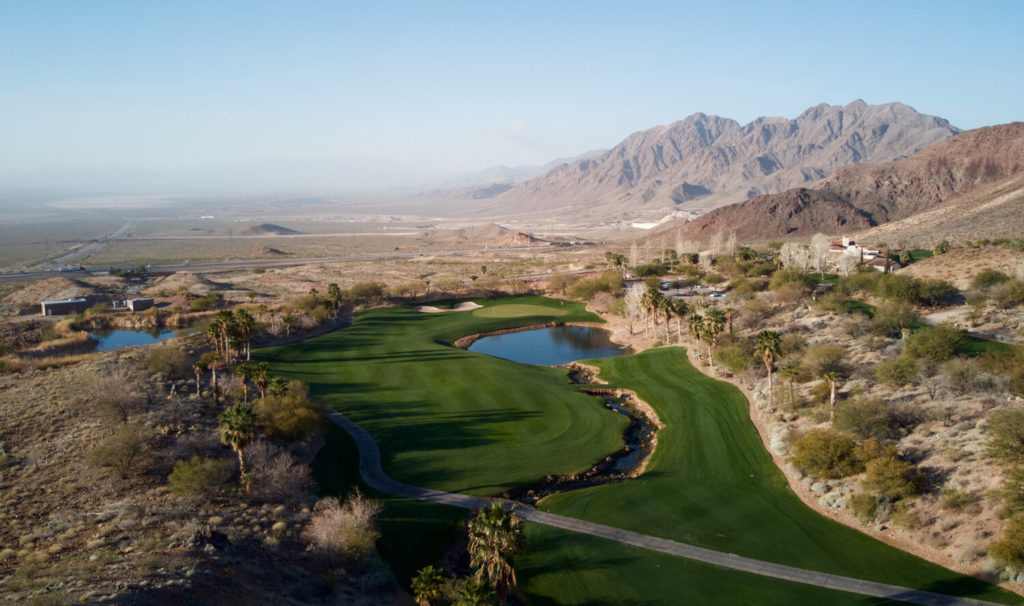 All Courses Played in 2018
These are listed in chronological order played
Country Club of Orlando*
Winter Park*
Streamsong Red *
Streamsong Black*
Haig Point
Rio Secco*
Cascata*
Colleton River (Dye)*
Mid Pines
Pine Needles
Pinehurst Resort (The Cradle)
Kiawah (Turtle)
Kiawah (Ocean)
Biltmore Forest
Palmetto Dunes (Arthur Hills)
Old South
Pine Valley
Saunton (East)*
St. Enodoc (Church)*
Royal North Devon*
Royal Cinque Ports*
Prince's (Himalayas, Shore, Dunes)*
Royal St. George's*
St Andrews (Eden)
St Andrews (Castle)
St Andrews (Old)
North Berwick (West Links)
St Andrews (New)
St Andrews (Jubilee)
Elie
Berkeley Hall (North)*
The Reserve at Lake Keowee
Harbour Town
Sharp Park*
TPC Harding Park*
Cal Club*
Pebble Beach*
Spyglass Hill*
Pacific Grove*
The Links at Spanish Bay*
Pasatiempo*
Winged Foot (West)
Snee Farm*
Atlantic Dunes
Asheville Municipal
Oyster Reef*
Casa de Campo – Teeth of the Dog*
Casa de Campo – Dye Fore*
Pinehurst No. 4
Pinehurst No. 3*
Belfair (East)
Ozarks National*
Buffalo Ridge*
Augusta Country Club*
Long Cove
Troon North (Pinnacle)*
Troon North (Monument)*
*Denotes a course played for the first time