Have you ever had a small sampler of an amazing piece of food, but it wasn't quite enough and you weren't able to get more? Two years ago, I walked the back 9 at Champion Hills in Hendersonville, NC. I was watching friends play during a junior tournament. It served as a little teaser, which made me long to see the whole course and play it for myself. In the following two years, a few chances came and went to play the Tom Fazio design, but I never pulled the trigger on driving down. When another chance was offered up, I didn't hesitate in saying yes. In addition, fall in Western North Carolina is hard to beat. A nice breeze accompanied by upper 70's temperatures and sunshine can be had nearly every day. My round was no exception to this weather. With time running out before heading back to St Andrews and the weather being perfect, I made the drive, and don't regret it for one minute.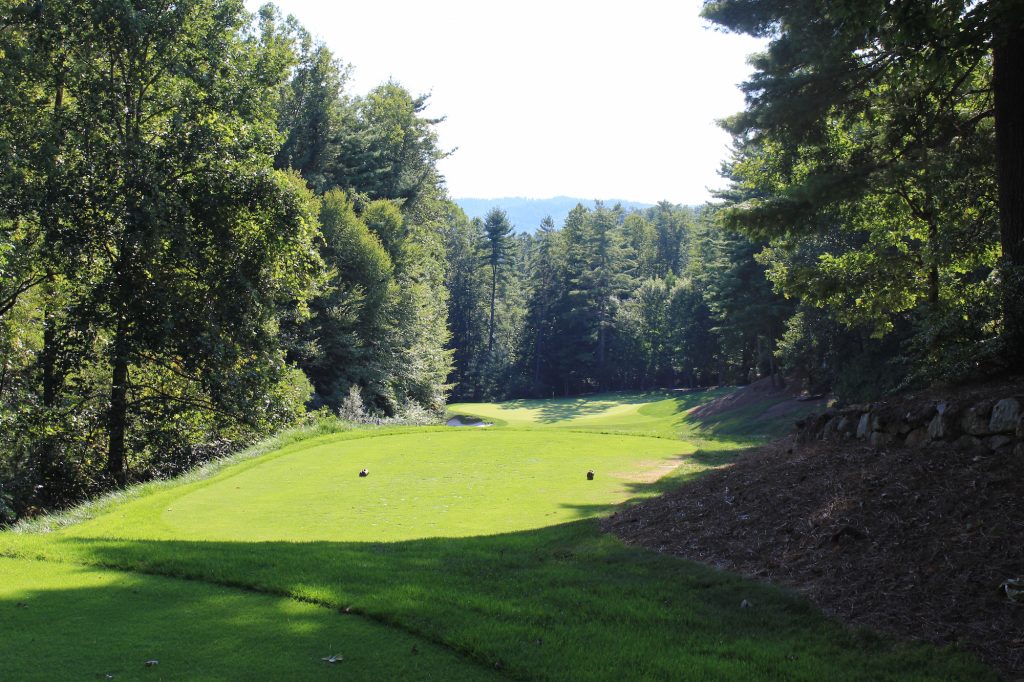 I met the club professional from Champion Hills while he was in Scotland leading a golf trip of talented juniors around the British Isles. I was able to join him for a round at Elie Golf Club and a friendship began. He encouraged me to come down to Champion Hills and play during the summer when the course would be in prime shape. I realized that he had done me a favor when I was told my tee time was on the day of their Men's Club Championship. The course was in prime shape with manicured fairways and greens running fast and true. Champion Hills was ranked #5 in North Carolina in Golf Digest's Best Courses list. It was beaten out by the likes of Wade Hampton and Pinehurst #2. This ranking alone speaks to the strength of the course.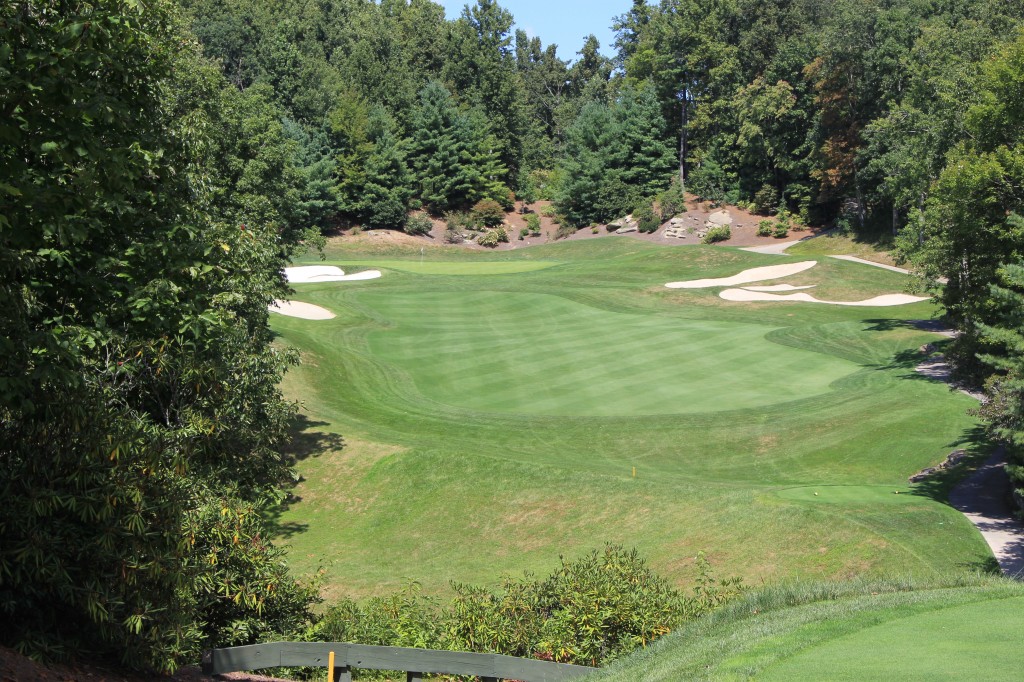 The first hole at Champion Hills sets the tone for the round: Gorgeous, picturesque holes with elevated tee boxes and lush fairways cut into the valleys below. There are fourteen of these downhill holes on the course. Fazio makes use of the contour of the land in his design (as seen in the par 5 third hole pictured below). There were at least six holes on the front nine, which could have served as the course's signature hole. The surrounding mountains provide an impressive backdrop for nearly every tee shot.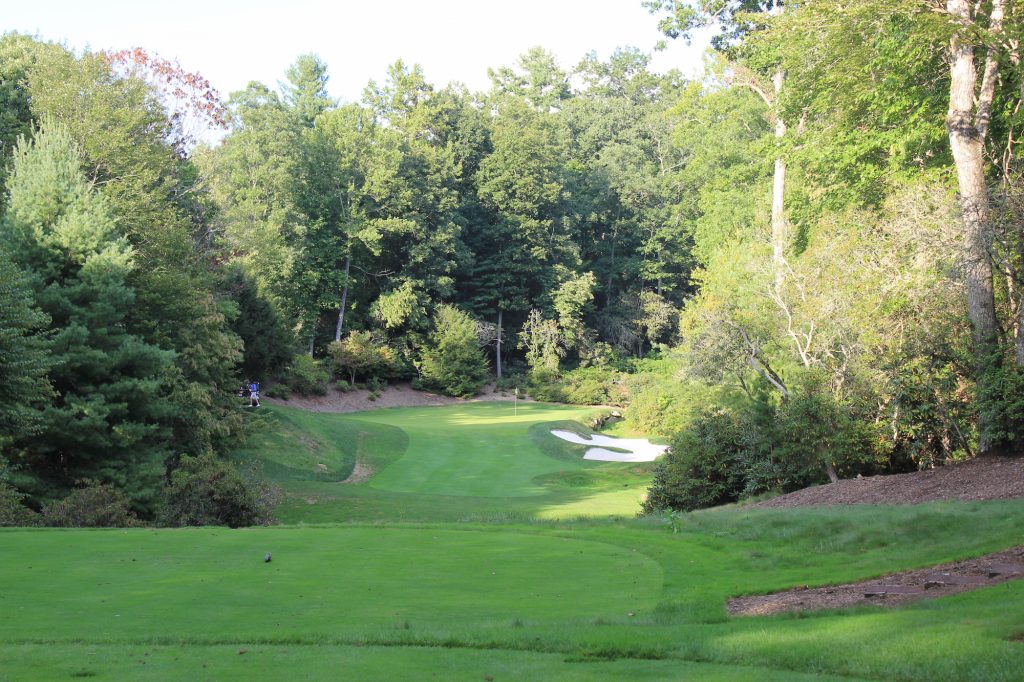 The ninth hole at Champion Hills is a roughly 185-yard par 3 with a massive elevation drop from tee to green. Having never played the course, judging clubs and distance changes was challenging, but the local knowledge feature added to the experience.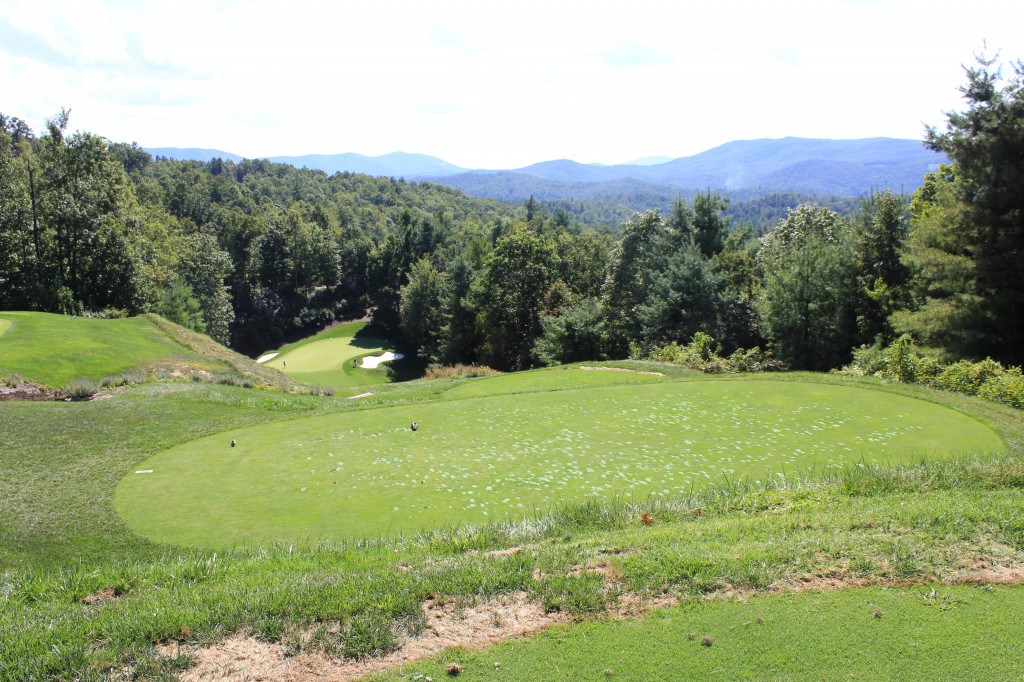 The clubhouse at Champion Hills is very impressive. There is a healthy balance between monstrous clubhouses and a small shanty with a pro shop. This clubhouse tastefully meets that balance. A large bar area included a large buffet style lunch during my visit. There is also a "formal" dining room along with everything else that would be expected in a high level golf club. The locker room was spacious and I imagine would have scored a respectably high PowerShower rating. To top off the clubhouse experience, large windows provide a panoramic view of the gorgeous North Carolina mountains.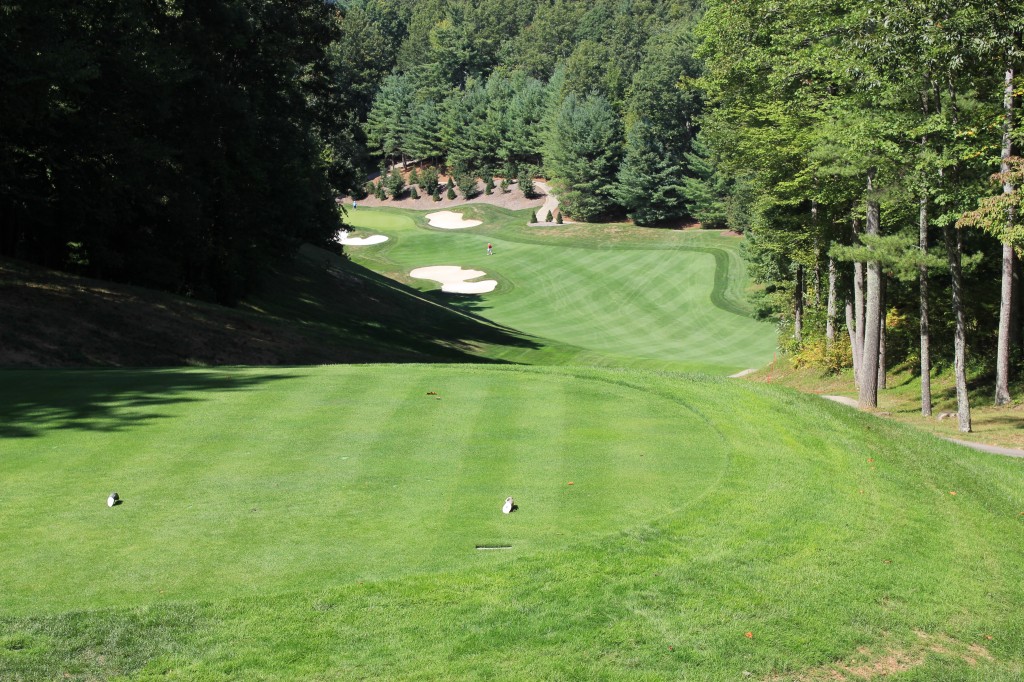 Fazio has been quoted saying, "It looks hard but plays easy." With five sets of tees at the course, it can play as easy or difficult as the golfer chooses. I played the course from the tips, with the final day Club Champs pin placements, and it provided me with plenty of challenge. The course sets up really well to the eye with picturesque vistas everywhere you look.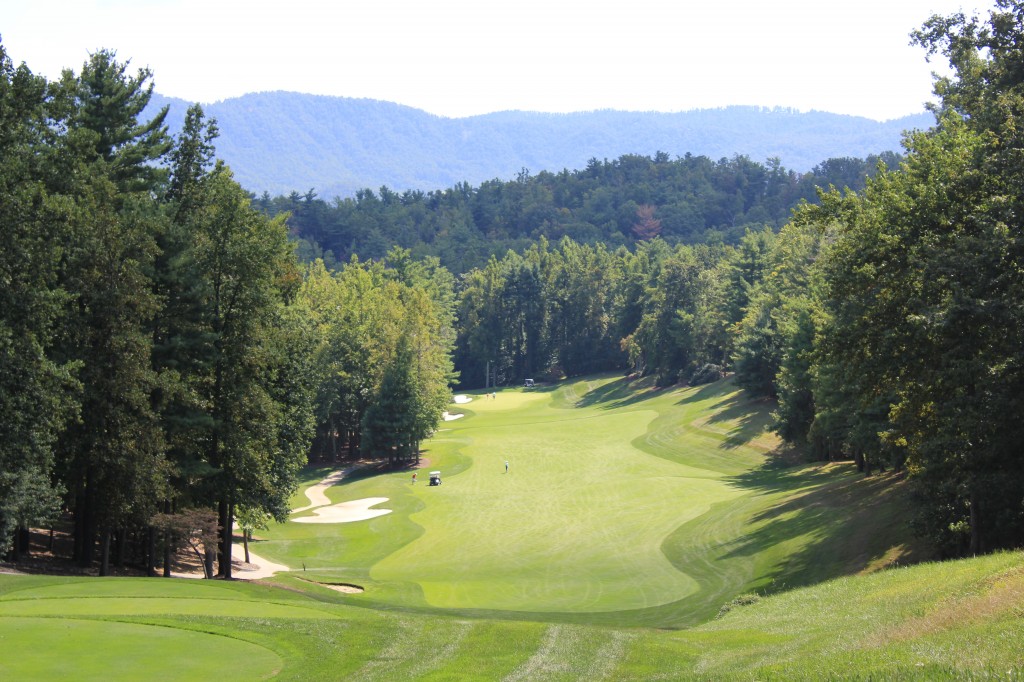 I owe the professional at Champion Hills for his hospitality and generosity during my visit to the course. The Fazio designed course is very strong and the overall experience of Champion Hills leaves very little to be desired. It isn't the first club I would try to join in Western North Carolina at this point in my life, but I'll never turn down another opportunity to play the course.