"When you buy quality, you only cry once."
Caddying 36 holes a day in torrential rain and heavy Scottish winds is the ultimate test for a rain suit. Although four years in St Andrews and hundreds of rounds of golf tested my rain gear, a season caddying at Kingsbarns Golf Links convinced me that Galvin Green is absolutely the best. The best recommendation that I can  give for a product comes from many of the caddies I worked with in Scotland. A large number of them wore Galvin Green rain suits underneath the FootJoy rain gear required by Kingsbarns.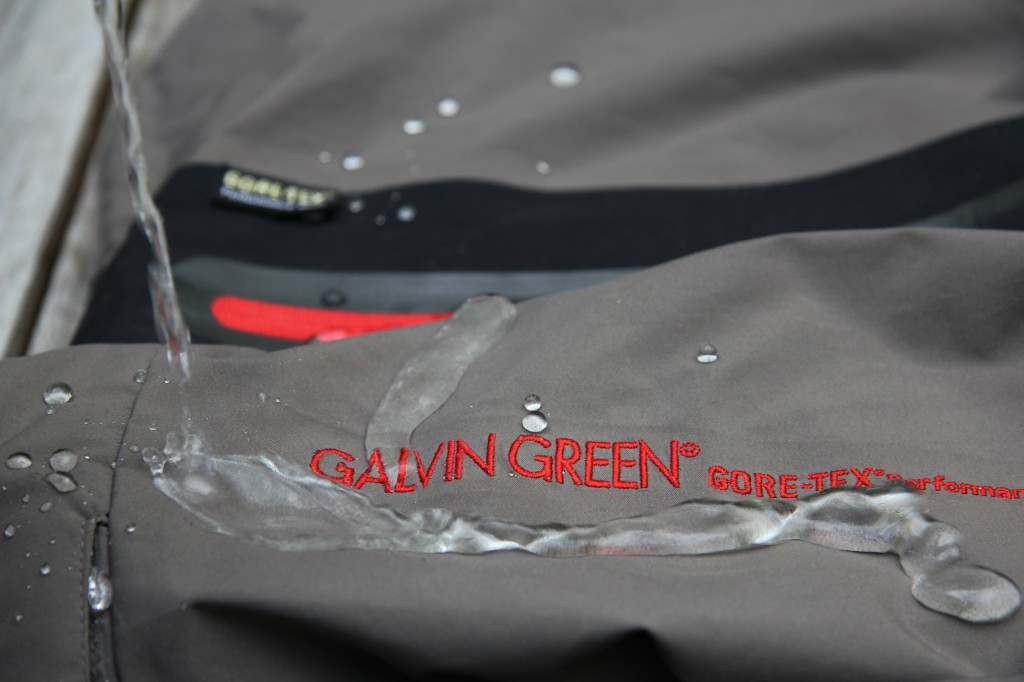 While the Galvin Green name is synonymous with premium quality in the UK and Europe, it is slowly gaining traction in the US. I had never heard of the company before moving to Scotland in 2010. One of the first things I noticed was that nearly every single serious golfer had rain gear from Galvin Green, and they all seemed to be bone-dry when walking off of the course, something I couldn't say about my "waterproof" gear from North Carolina. I quickly purchased my first Galvin product from Auchterlonie's Golf Shop in St Andrews, and never looked back. The company is expanding offerings in the States, and if you can't find it in your golf shop, have a look online.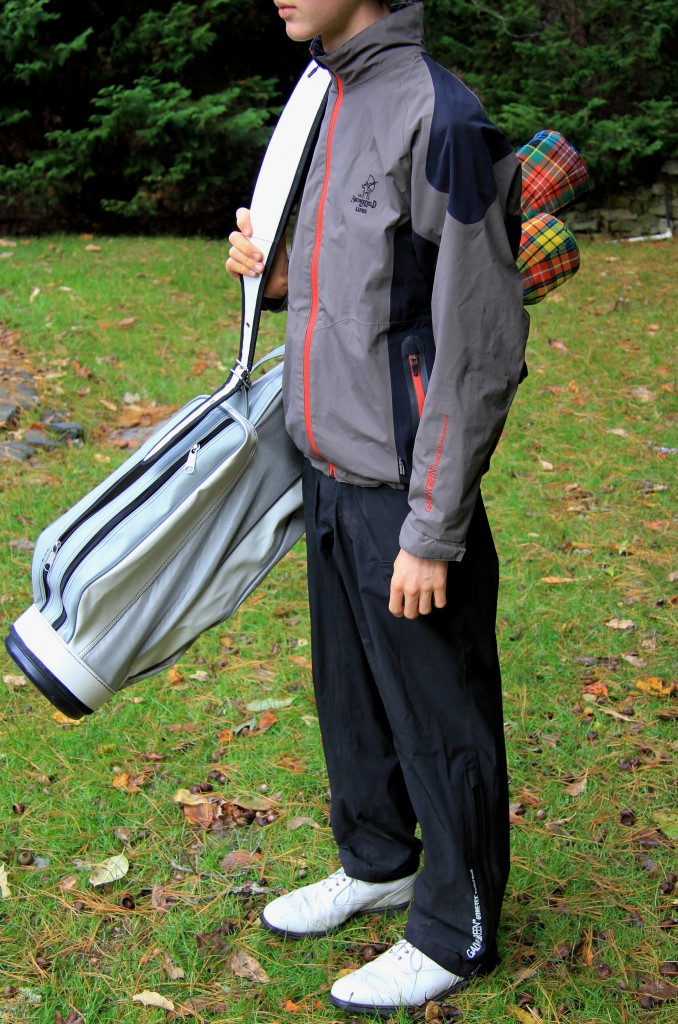 Style:
Style shouldn't be your first concern when choosing a rain suit, but some are certainly better looking than others. I find that much of those style points come from the fit and form of the gear. Many rain suits don't seem to be designed around the human body… panels look as if they have simply been stitched together around a dummy; an actual human has to squeeze himself inside. The Galvin Green gear that I have owned fits very well and is comfortable to swing in, which leads us to functionality.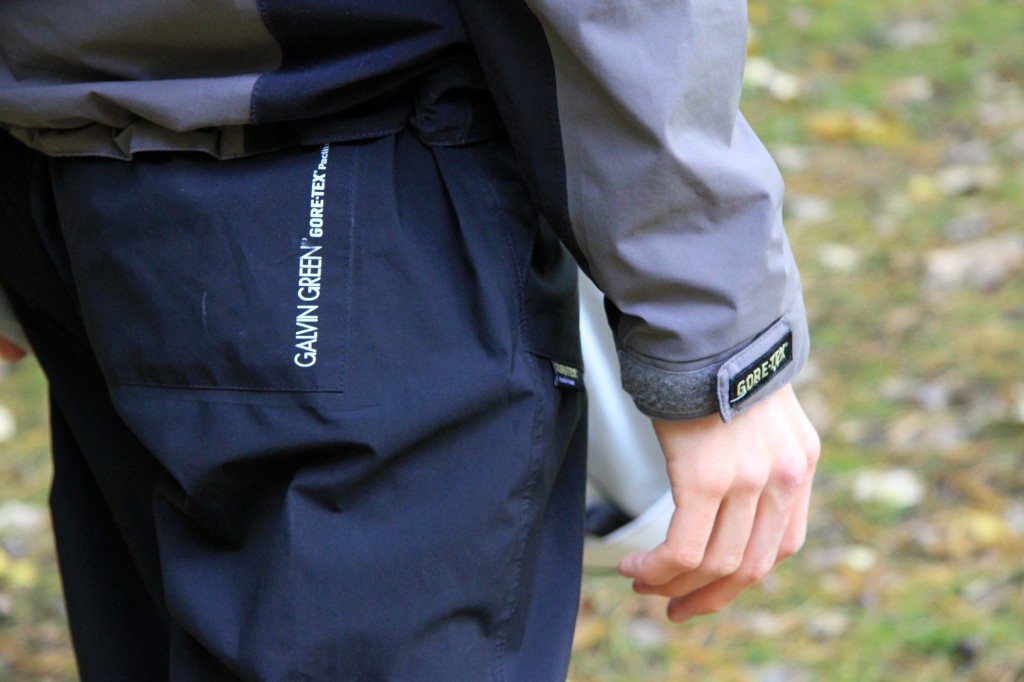 Functionality:
It is important to note that the extreme waterproofness of the product is due to the use of Gore-Tex fabric. Gore-Tex is used by many companies, but I have found that Galvin Green utilizes it in the most "golf swing friendly" package. The shell jacket fits very well (although it is slightly large on my brother who wore it in these photos), while leaving plenty of room for the movements required in a golf swing. The same cannot be said for other company's Gore-Tex ranges. What good is a waterproof golf rain jacket if you can't swing the golf club freely?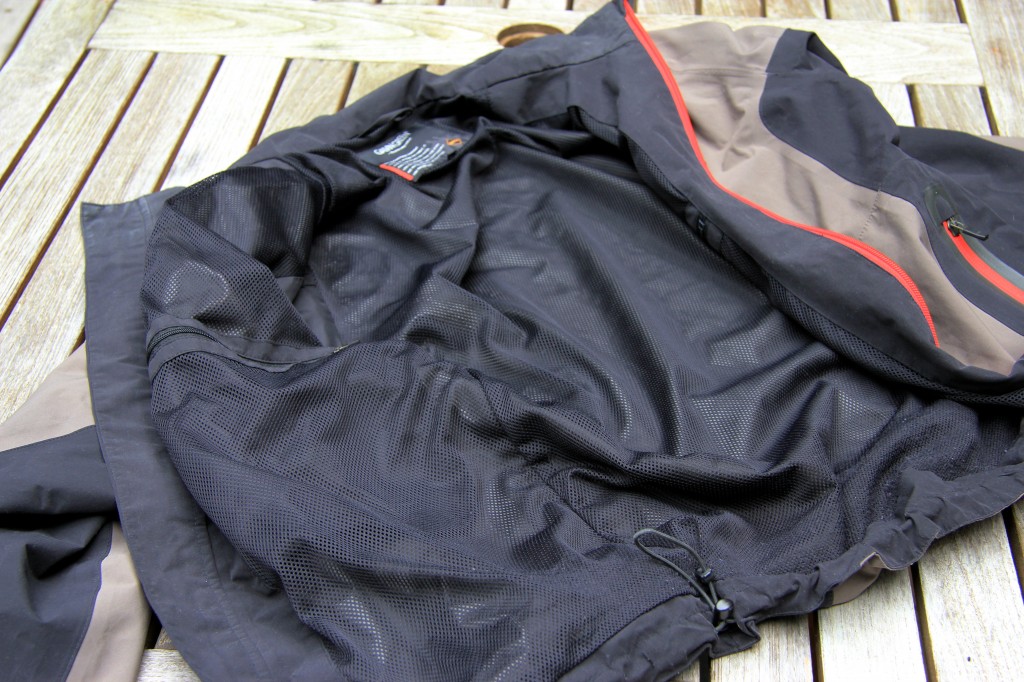 I have subjected this Galvin Green suit to very heavy use over the past three years. The quality is still as strong as day one. I have had no problems with the suit, but if I did, Galvin Green offers a lifetime guarantee on the waterproofness of their product. If you have any problems, simply send it back. That being said, be careful with your investment, because any human error, such as puncturing or tearing the gear on a gorse bush, is not covered.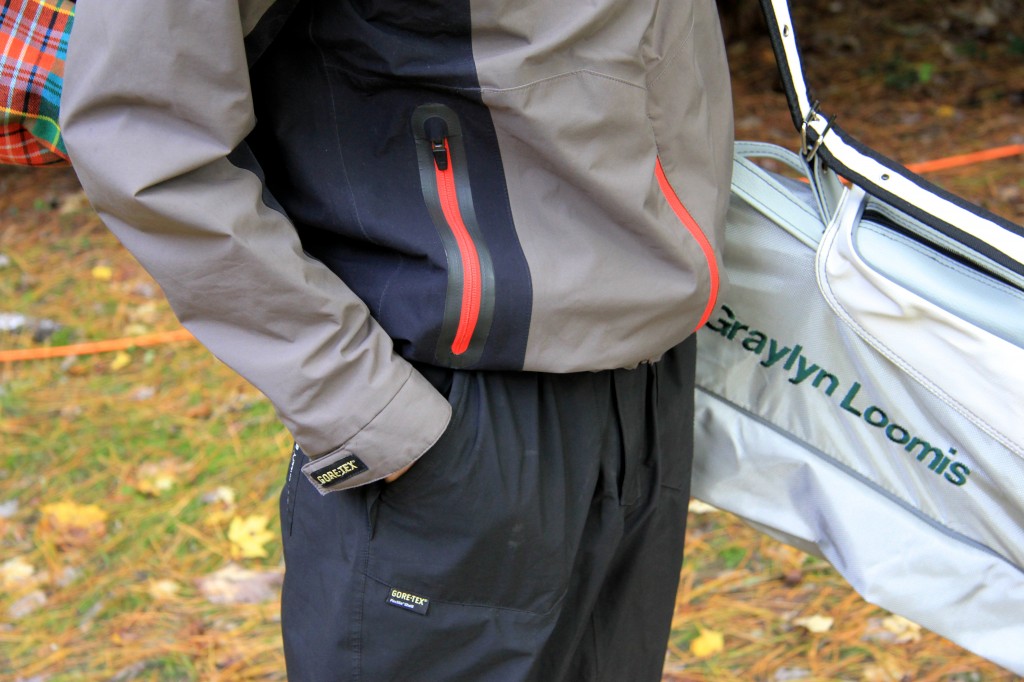 It would be impossible to discuss Galvin Green rain gear without also addressing its very high cost. A Galvin shell jacket will run anywhere from $250-$350+, with shell pants in a similar price range. Buying a full suit is a HUGE investment! I do not suggest buying a Galvin Green suit for a single trip to Scotland from Florida- you will simply not get the value out of your investment. However, if you are making multiple golf trips to rainy climates, or live in one of those rainy climates, there is not a better product. If the huge price tag is an issue, as it was when I bought my suit, I suggest waiting for the newest line of gear to be released and picking up the previous (equally waterproof) line at a bargain clearance rate.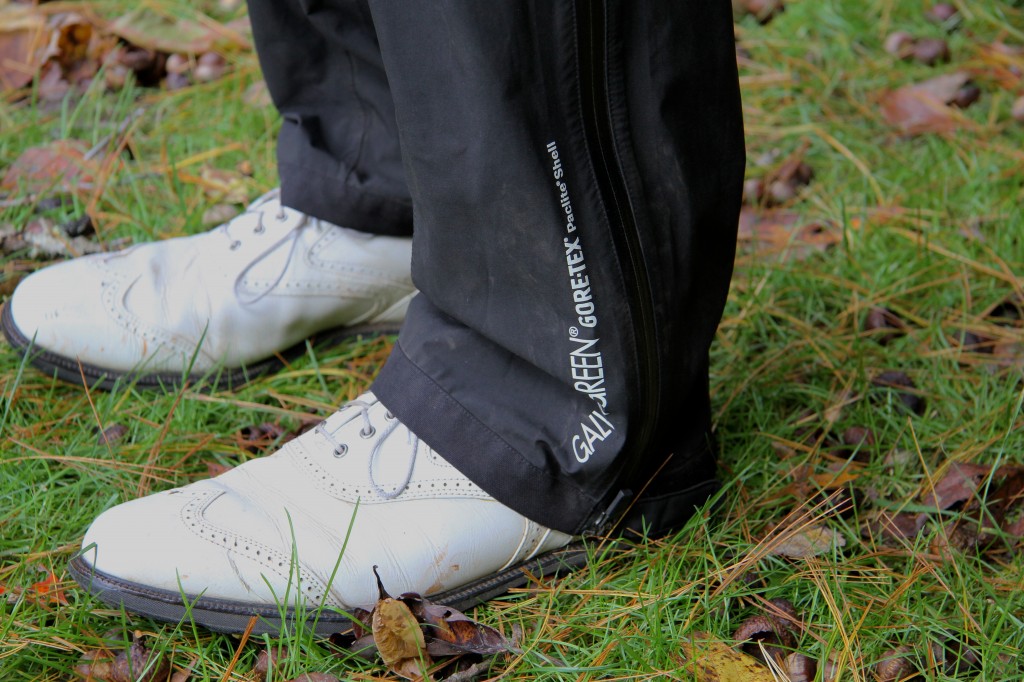 Conclusion:
It is hard to justify spending the required amount on a Galvin rain suit until you are cold, wet, and shivering on the 13th tee; nevertheless, weigh the amount of use you would get out of the gear and decide whether the investment makes sense for you. Galvin Green offers a huge number of waterproof layer, windproof layer, and insulation layer gear options. Have a look at their website here to search through their large array 0f men's and women's options.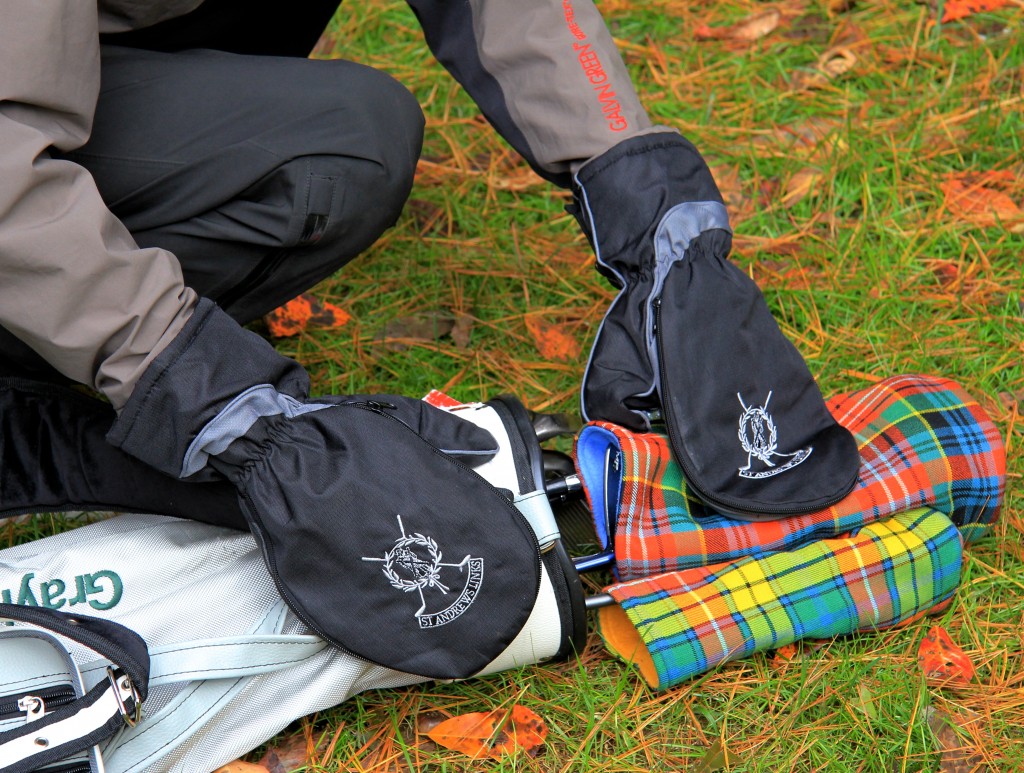 Pro Tip:
If you are going to visit Scotland in off-peak months (and sometimes even in peak months), a pair of insulated mittens to wear between shots can be the difference between an enjoyable round and a painful round with high scores and numb hands. Spring for a pack of hand warmers and toss one into each mitten – you'll be glad you did.