This introductory post from Liam Frean is the first in the Living as a Links Golfer section. The section will grow as Liam lives the life of a student golfer in St Andrews, Scotland!
Golf has given me so many memories. I feel no better way to introduce myself than by telling you about how I got into golf, and my most memorable experiences. Golf itself never really played a role in my early life. My only memory having to do with golf before the age of 11 was being driven round in a buggy on my mums lap while my dad played. I probably only remembered this because I was fearing for my life the entire time. Coming from South Africa, rugby was always the main sport in the household and something which I put my heart and soul into. The transition from rugby to golf happened when my dad, in an attempt to motivate me, said that if I passed my entrance exam to get into the local grammar school that he would get me a membership at the golf course down the road. I can say I haven't ever worked harder, working day and night to make sure I got that membership.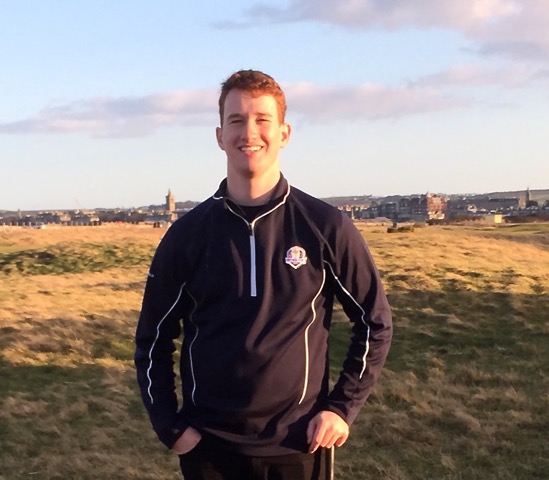 I was addicted after the first round. I would guess the main reason that I fell in love with golf initially was my desire to beat my dad, who was sporting a 12 handicap at the time. Practice was always centred around getting better to either beat him or my friends, often getting up at 6AM to get on the golf course before anyone else. The practice payed off with me beating my dad on a summer evening which, thinking about it, was probably one of the most enjoyable moments with my dad, with him encouraging me to try beat him. The only thing I can vividly remember is him missing a 5 foot putt that would have drawn the match. This was the moment I realised that golf was not like all other sports. You don't cheer when your opposition makes a mistake to let you win. You give them a pat on the back, say good game, go have a drink, and talk about what could have been.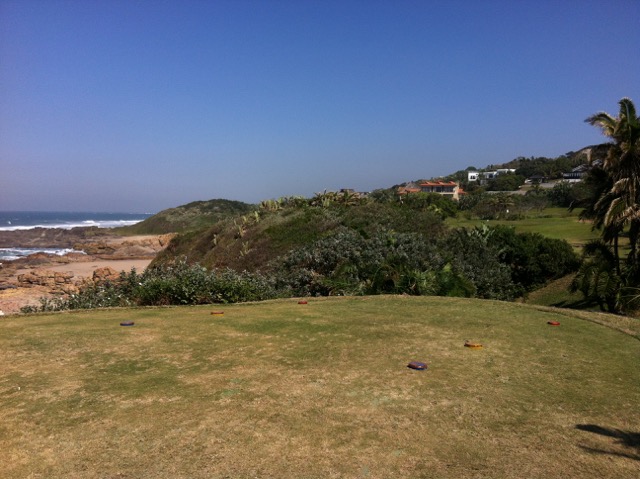 The first time I beat my dad was probably my favourite memory – a statement that I'm sure he will be most disturbed to read. However, I also have to give credit to one of my very close friends, Henry, who after a school or club rugby matches was always willing to join me on the golf course. Our matches became unbelievably competitive, both of us being keen sportsmen. The last thing either of us wanted to do was lose. I'm sure all the adult golfers on the course found it very entertaining watching these two little boys running around with golf bags the same size as them, while fist pumping every time we holed anything longer than 6 feet. That was where we learnt to love the game, or hate it every now and then.

For one of Henry's birthdays we went on a short trip to the nearby English coast to play Royal Cinqe Ports, which has hosted the British Open twice and is one of the hardest courses in all of southern England. The golf was unbelievably tough, but it was fun to play such a prestigious layout. The next day we played a small local course which wasn't such a horrible challenge, but after 9 holes rain started pouring by the buckets. We insisted on finishing even though it was impossible to keep our grip on the clubs, and we still loved every minute on that course.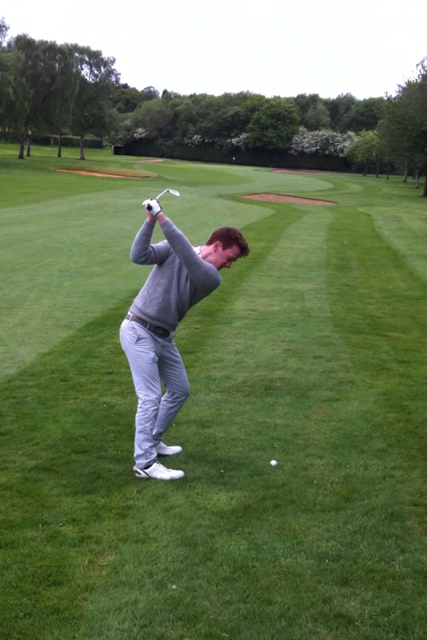 After a while I became more interested in golf than Henry as he concentrated on rugby. Then comes in George, who is currently turning pro and working hard at his golf game. He is probably the one I owe a serious thanks to for always taking me to the range and gym in the evening when I was too young to drive. Countless hours were spent in the gym, range and on the golf course with him, dedicating time to the improvement our golf game. He introduced me to low scoring competitive golf. I have fallen in love with this competitive golf and it has given me the chance to play in upper level tournaments. It's hard to choose a specific story, but we always had fun and tried not to take ourselves too seriously.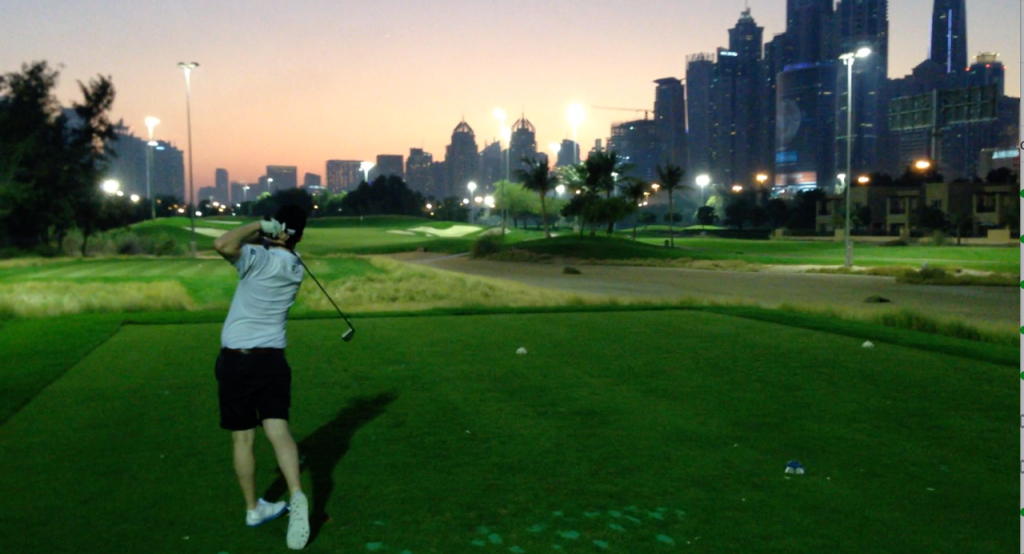 A memory which really does stick out as the point that I fell madly in love with the game is when I went with friends to watch the 2011 British Open. My friends and I decided we should miss a day of school and go watch the tournament, sporting our Rickie Fowler snapbacks. We desperately wanted to watch our hero playing, so we decided to wait at the practice green hoping to get a look and maybe a fist pump. We were luck enough to end up being there at the perfect time, with him spotting us in our hats. He came up to give us a high five and his caddie gave us each a golf ball. I was quite keen on golf up to that point, but after being that close to my hero and seeing the way he made contact with a golf ball, I wanted to play golf ever. That entire weekend was spent practicing trying to hit one shot as good as those I saw at the Open.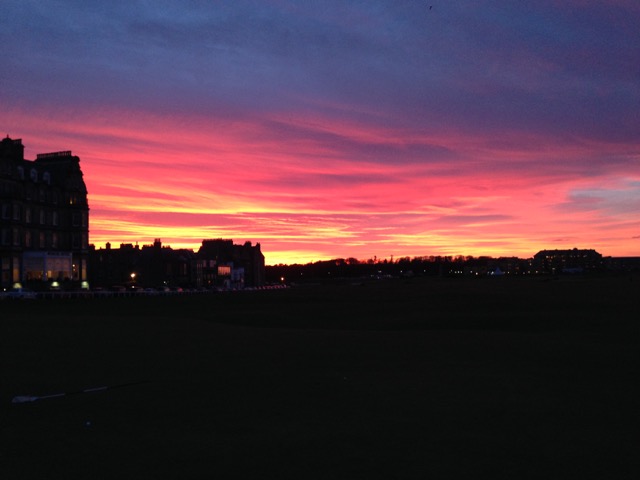 Golf has not only given me memories. It has also shaped the different paths that I have chosen in life. The only reason I decided to apply to the University of St. Andrews was because I wanted to play the Old Course with my dad on the tour day. After visiting the town I fell madly in love with the place and put it as my top university choice. I guess that's what my stories will be about – the way that golf is shaping my life and what I can learn from all the experiences I have in St Andrews. Whether it is my matches for the university or my Happy Gilmore swings on the range with friends, I am excited to tell you about what I learn while living life as a links golfer.