"How to Plan a Scottish Golf Trip" | Ebook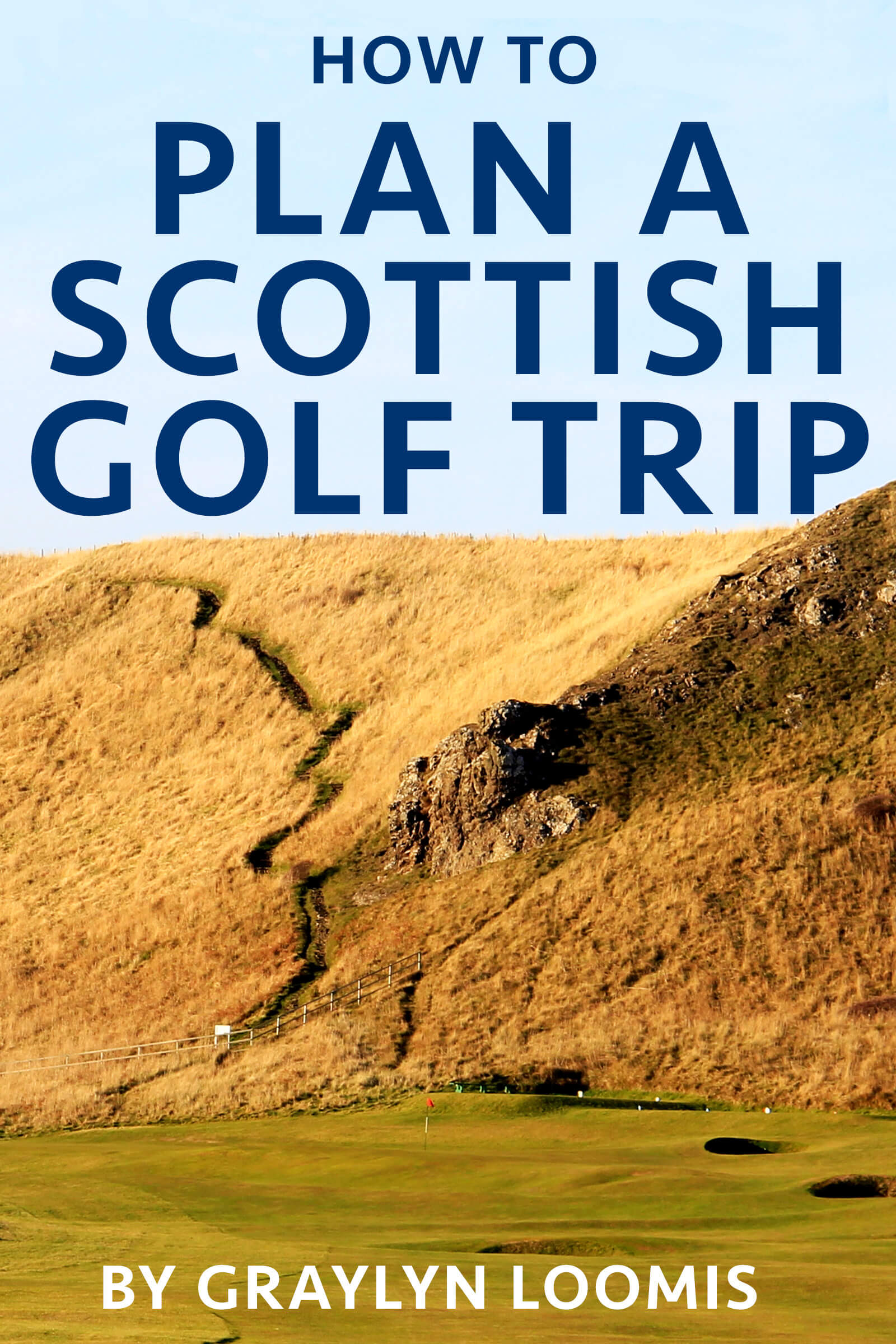 Amazon
---
Over the past years of answering countless emails from readers and working with Trip Consulting clients, it has become evident that I need to put all of the answers to the most key questions in a single, easy place.
I wrote "How to Plan a Scottish Golf Trip" to serve as the single piece of the puzzle that people need for planning. I packed the book with as much local knowledge and useful tips as possible. In the book I cover:
-The golf regions of Scotland with descriptions, driving times, and a list of courses in each
-How to choose courses for the trip with links to full reviews
-How to get tee times
-Transportation and how to choose the best option
-Accommodation and food
-Budgeting strategies
-Non-golf recommendations for the trip
-The steps to booking the trip
At the beginning of the trip planning process, the task can feel very overwhelming. However, if you break the trip down into manageable steps with the help of some valuable local knowledge as outlined in the book, you can plan a perfect trip and maximize your budget.
The ebook is available for purchase at Amazon and can be read on Kindles, iPads, iPhones, or desktops using the free Kindle app. If you have any questions, just shoot me an email at graylyn@graylynloomis.com and make sure to read the reviews below!
Reviews
5 Stars – The Perfect Companion for a Golf Pilgrimage
"What better guide to visiting the home of golf can you have than Graylyn Loomis, who studied in St. Andrews and knows his away around the world of golf. I found the book to be useful, practical, well edited and insightful. I have been to Scotland a couple of times and still learned some new things from the book. It would appeal to both first time visitors and repeat visitors as well. The graphics are great and the book is well laid out. It covers all the regions of Scotland and the insights on how to navigate the tricky process of getting a tee time at the Old Course at St. Andrews are well worth the price of the book alone."
-"Valuable Book" on Amazon
_________
5 Stars – A Must Read For Anyone Considering a Scottish Golf Trip
'How To Plan A Scottish Golf Trip' is a must-have for any golfer thinking about making the trip to Bonnie Scotland. Graylyn's insight is extremely beneficial, and is driven by first-hand experience. He is spot on in all of his recommendations, and the 'Loomis Method' is a sound piece of advice that should be followed by all. I also appreciated Graylyn's advice on accommodation, booking procedures and things to do off the golf course. A trip to Scotland will be a cherished memory for life and this book is a great place to start the planning process. Thank you Graylyn!
-Anonymous Amazon Customer
_________
5 Stars – The Perfect Golf Trip Knowledge Guide
A complete guide to planning a golf trip to Scotland. After reading this book, you really will be ready to head to the home of golf.
-Anonymous Amazon Customer
_________
5 Stars – If That Opportunity of a Lifetime has Arrived for you…
"If that opportunity of a lifetime has arrived and you are making that journey to Scotland to play golf, cross of a few courses from your bucket list and have that male bonding experience that you will talk about for years to come….don't risk ruining it by thinking you can do it on your own withour the help of an expert….don't pay exorbitant prices to travel groups to do something that you can do with a little guidance. Get a copy of Graylyn Loomis's "How To Plan a Scottish Golf Trip" and take the stress out of what should be the most enjoyable week of your life. Graylyn has put together a step by step guide that, if followed, will allow you to plan your golf, transportation, lodging, meals, and extracurriculars to capture the beauty, charm and character of all that Scotland has to offer. His expertise is a product of 4 years as a golfer and student at St Andrews University and his travels all about Scotland, This book is a must have to avoid the pitfalls that could befall a first timer to the Birthplace of the game.."
-"Claret Dreamer" on Amazon
_________
5 Stars – A Must Read for Anyone Planning a Scottish Golf Trip
Graylyn did a fantastic job with this book. This book provides great insight not only on the Open Rita courses but also many lesser known surrounding courses. He includes tons of resources make planning and researching a breeze. This is a must read for regardless of the scale of your trip. If golf isn't the only focus, there are great tips and ideas for other adventures to peruse. I know this is going to be a huge help with my trip.
-"Weston Garner" on Amazon