I hopped on the evening flight from Charleston, South Carolina to New York City after work earlier this month. After arriving at JFK airport, I meandered towards the AirTrain which would take me to a subway line, which in turn would drop me off two blocks from my hotel in Manhattan. When I saw a sign reading, "AirTrain out of service, please return to terminal 5 for bus connections" I had a feeling it could be a long night.
Roughly fifty people were waiting for the shuttle bus, and everyone's frustration grew as four completely full buses drove by without even stopping. Forty-five minutes later I crammed myself onto a packed bus, wedging myself between a surfer from New Zealand and an incredibly angry airport worker trying to get home. As I hugged my weekend bag to my chest and listened to angry New Yorkers shouting at one another to make more room, I thought, "I am so glad that I don't have my clubs with me right now!!!"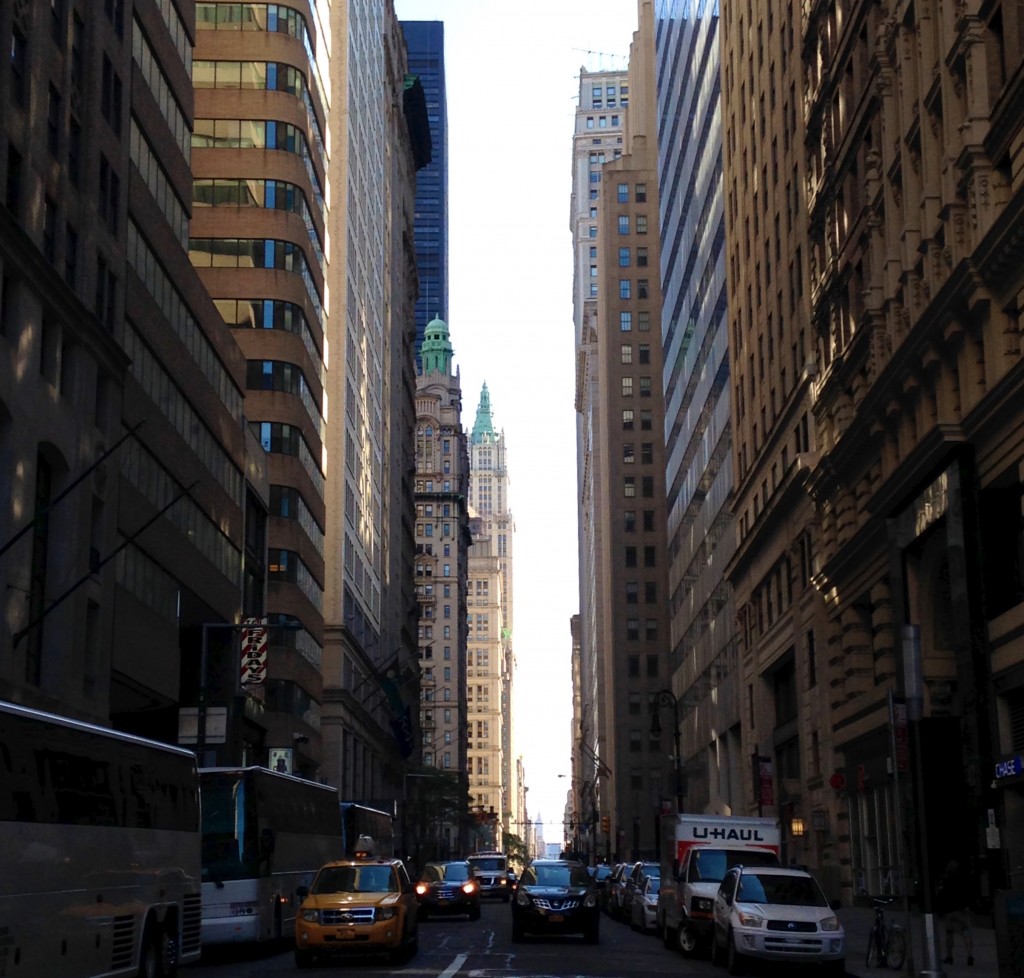 Fortunately, Luggage Forward had picked up my golf clubs from my house in South Carolina earlier in the week and they were now waiting for me in my hotel. The company specializes in sending luggage ahead of travelers, allowing them to avoid extra cost at the airport and the hassle of lost baggage. The weekend included 54 holes of golf between rounds at Yale University Golf Club and Winged Foot. Removing the large variable of traveling with clubs made the short 2 day trip exponentially more enjoyable.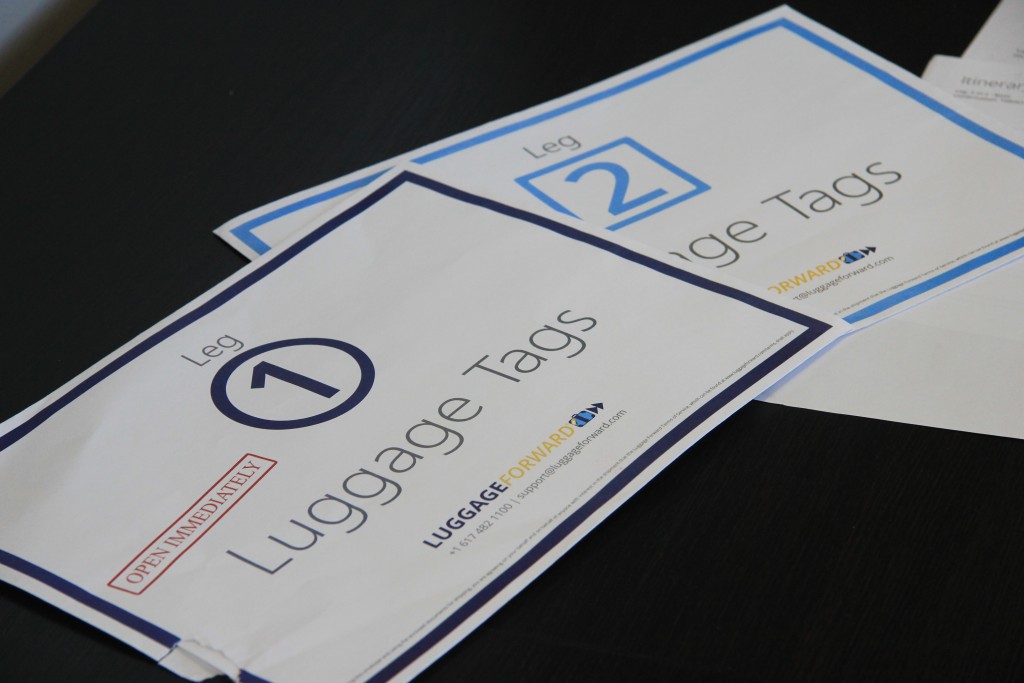 How it works
I first heard of Luggage Forward from my friend Ru Macdonald of the Scottish Golf Podcast. Through his help
and the generosity of those at the company, I was offered a free round trip luggage service for my New York golf weekend. The initial setup was easy – I provided a pickup and drop-off address for each leg of the journey along with the color and style of my golf bag case. At that point a shipping label packet was sent to my house with very simple directions for luggage pickup and placement of the shipping label on the case itself.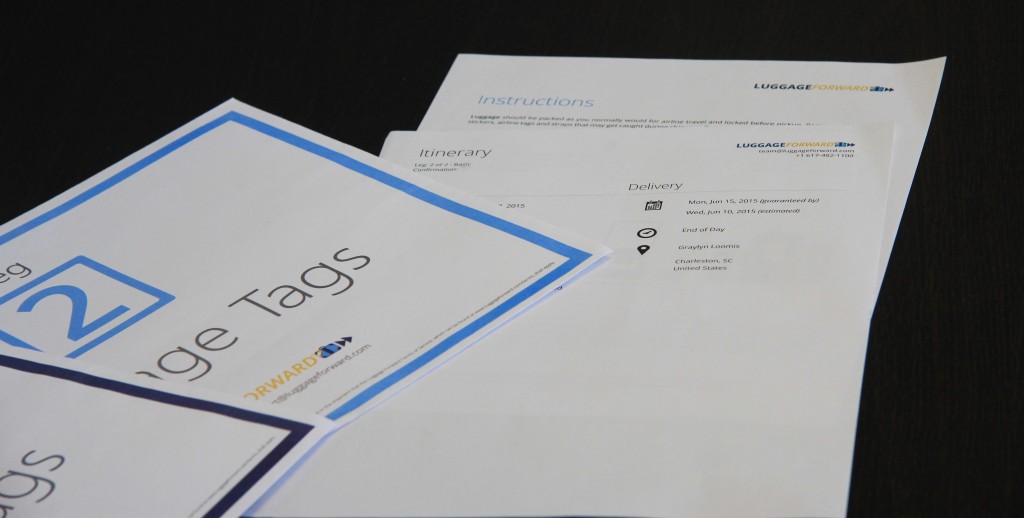 The clubs were then picked up on the Monday before my Friday evening departure. This led to my only possibly negative point. For those trying to get in a last minute range session or round before their golf trip, five days lost to shipping could be annoying. However, when weighing the option of a last minute range session or the guaranteed on-time arrival delivery of my clubs, I happily chose the latter.
Throughout the process I received notification emails saying that my shipping labels had been sent, my clubs had been picked up, and an email saying they had been delivered for both legs of the journey.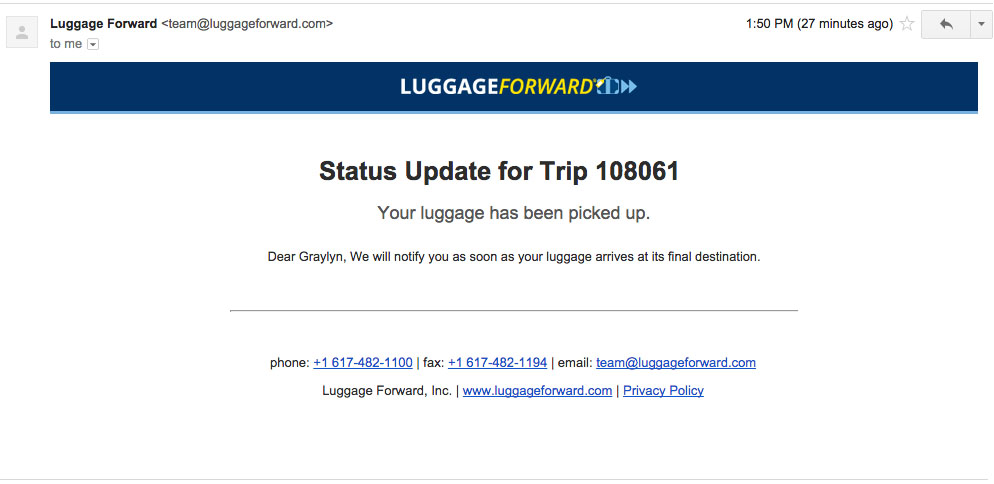 Luggage Forward's pricing is competitive with other shipping services. Leg 1 of my journey (Charleston, SC to Manhattan, NY) was priced at $104 while leg 2 (Winged Foot Golf Club, NY to Charleston, SC) was $84. $188 for the service isn't cheap, but it was extremely convenient. With that price you get $500 base insurance for the luggage and an on-time delivery guarantee for shipping (full price refund plus $500 if they're late).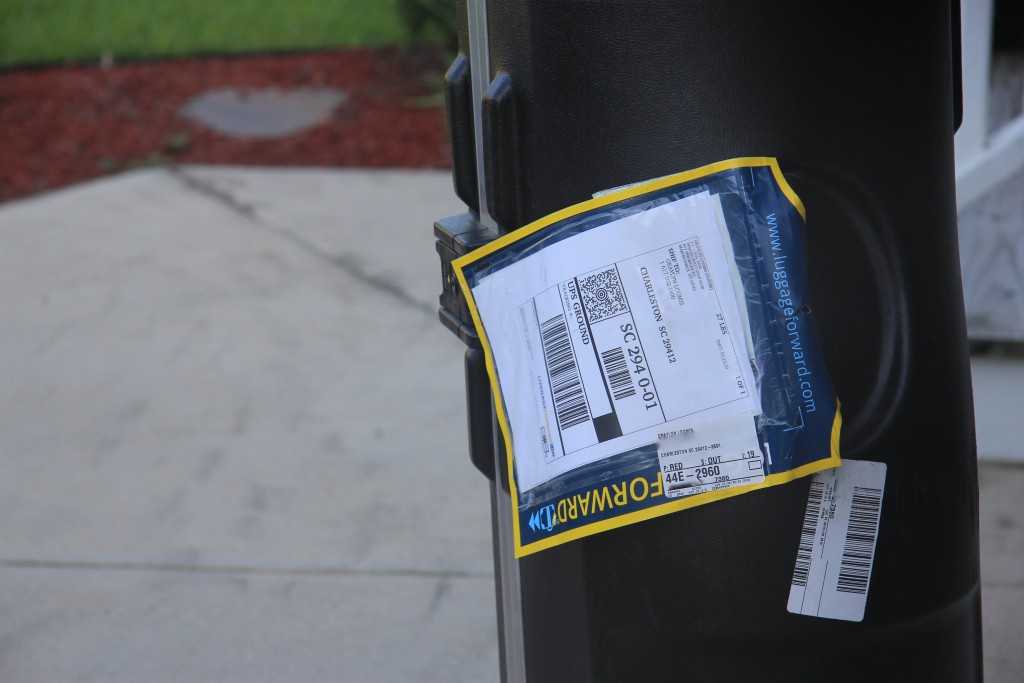 Should you use Luggage Forward?
Over the course of four years living in St Andrews, Scotland, I made roughly ten trans-Atlantic flights. Most of the flights were with my golf clubs, and multiple times I stopped off to visit friends in London or Edinburgh. In hindsight, it would have been incredibly nice to not have been lugging my clubs around. At one point I had to carry two large duffle bags and a set of golf clubs through London with my girlfriend's help. We both would have been much happier if I had used a service like Luggage Forward.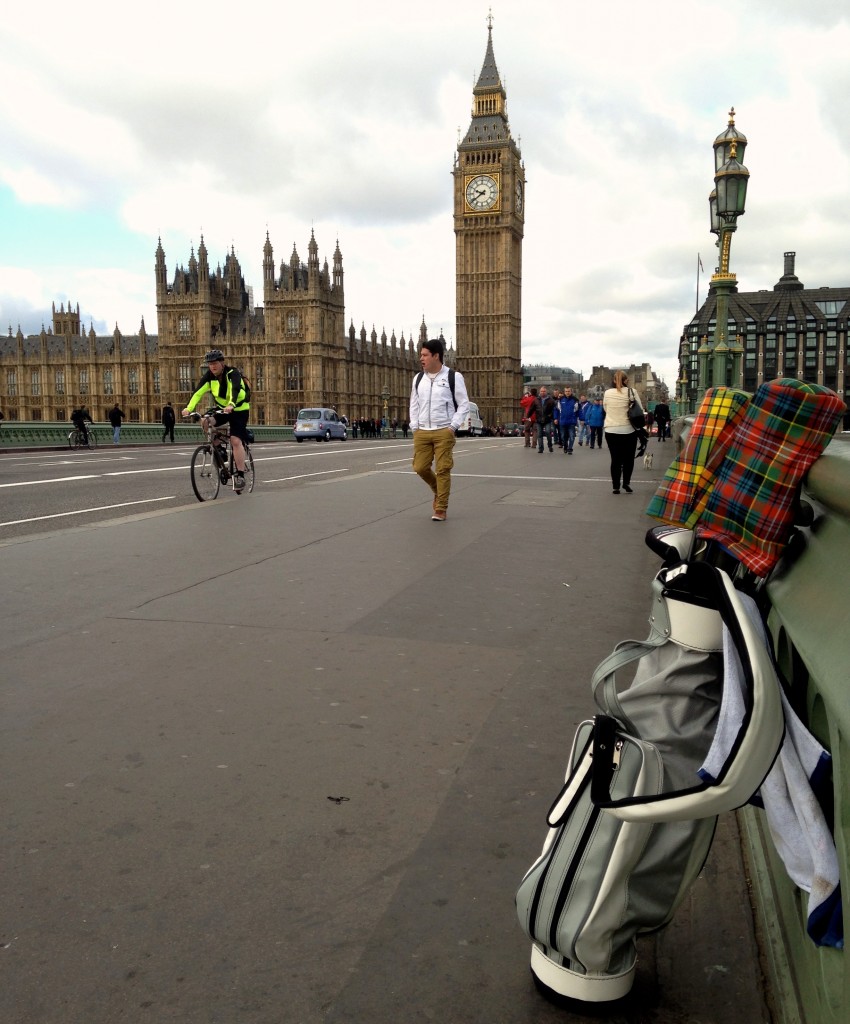 While my main concern for the trip was the added convenience, the main selling point for many others is the guaranteed arrival of their clubs. I caddied for golfers in Scotland who were playing with rental clubs due to airlines losing their sets. You can imagine the frustration of traveling internationally for a golf trip and then losing your clubs. This is especially true when you've paid the airline extra money to handle your clubs.
If the price cuts too much into your budget, think about using Luggage Forward for just the outward journey of your trip. It will guarantee that your clubs arrive on time for the beginning of the trip, and if the airlines lose your clubs on the way home, oh well!
Luggage Forward doesn't solely focus on golf clubs, but they took great care of mine. I have a reputation among my golfing friends for lugging my clubs across public transportation to all ends of the earth… After tasting the convenience that came with shipping my clubs to and from New York, I'll have a hard time going back to lugging them around by hand! It is an extremely nice luxury, and one I would recommend.