The drive down to Royal Aberdeen from Cruden Bay was quick, beautiful, and seamless as we proceeded to our afternoon tee time. Work was being done in the main hallway of the clubhouse, so we proceeded to the gorgeous member's locker room filled with old wooden lockers and threw on our shoes. We went from the locker room right out the back door, directly onto the first tee, which looks out to the sea. We were heavily anticipating what is rumored to be one of the best outward nines in the world of golf.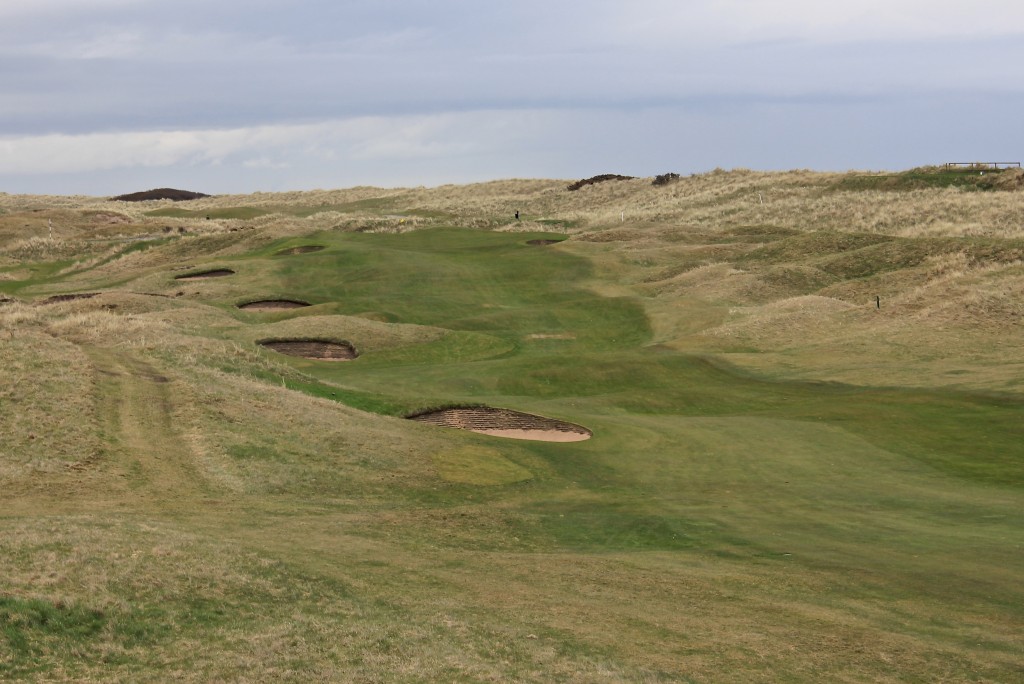 The entire front side is full of solid holes that are cut deeply between large dunes covered in thick grass. An errant tee shot into the thick grass had little hope of being found. This required a reliance on the StrokeSaver and the advice we had received from the extremely helpful Pro who had checked us in at the pro shop. The front side didn't possess a single weak hole. This led all the way up to the signature hole, the par 3 8th. It isn't long, but is heavily bunked on either side of the very deep, but narrow, green. At first it seemed to be an easy par or birdie as we hit pitching wedges and 9 irons in, but after the hole didn't yield a single par, we realized you can't judge a book by its cover. The 9th hole is a dogleg right with bunkers down the left and dunes down the right. It is a challenging end to the front before heading back towards city of Aberdeen.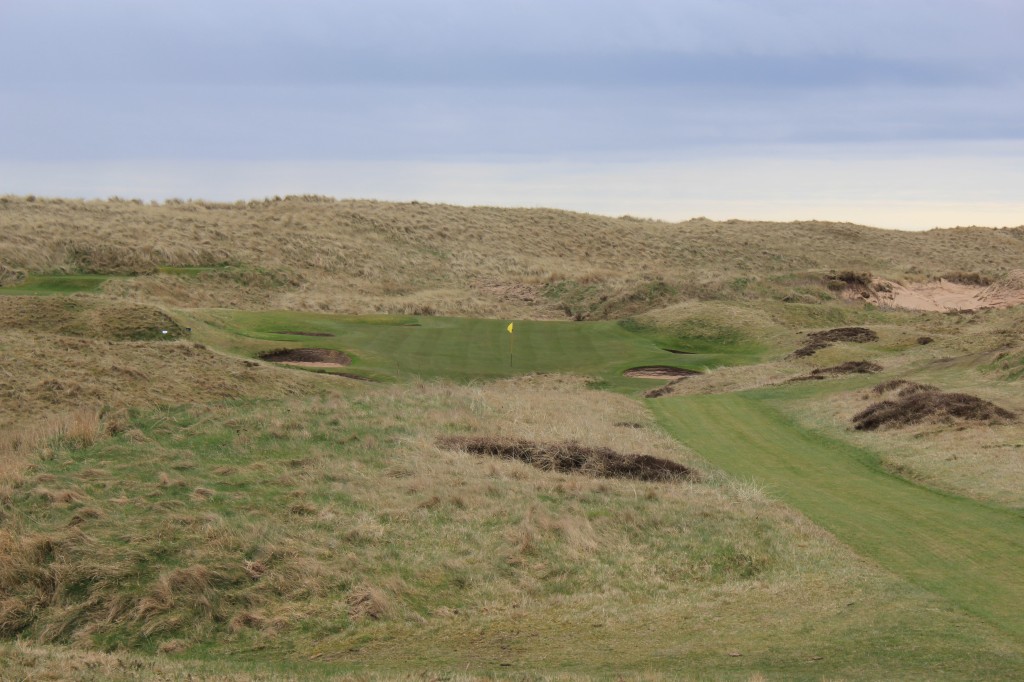 With so much attention directed towards the front nine of Royal Aberdeen, I was actually expecting a disappointment on the inward nine. This wasn't the case. I thought the back nine was a solid test of golf as well. It wasn't the ironclad lineup of great golfing holes on the front, but it wasn't the disappointment we were expecting. As we stood on the 18th tee we calculated that we were playing the 252nd hole of our "2011 Spring Break Golfing Gauntlet" as we had come to call it. Hugs and handshakes were exchanged on the 18th green as we headed into the clubhouse for our final PowerShower and pint of the Gauntlet.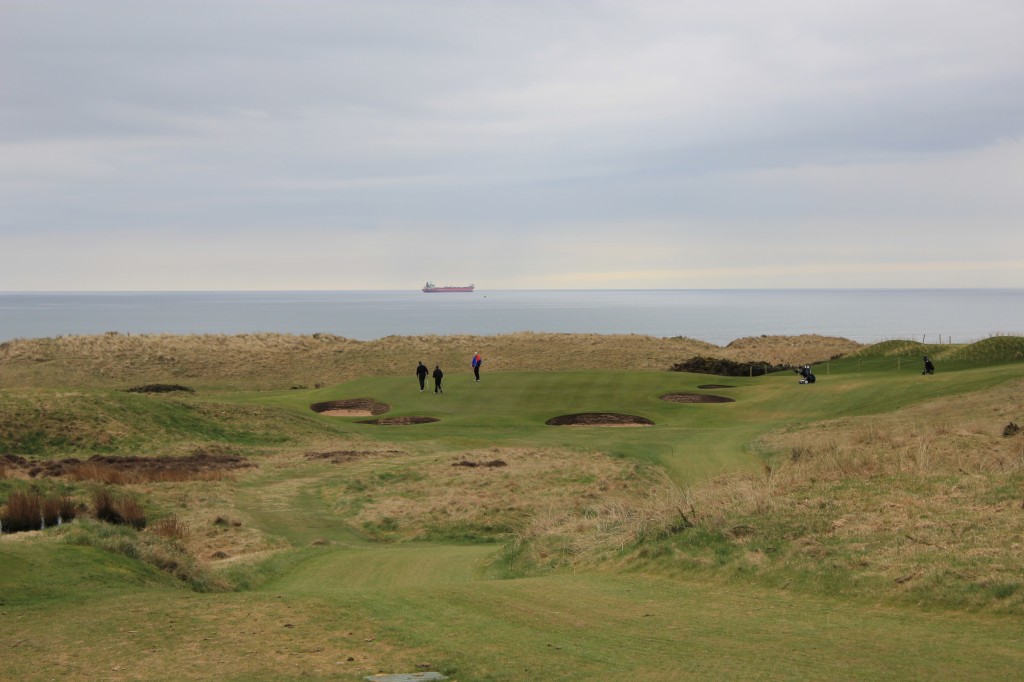 Royal Aberdeen scored a respectable 4 on the PowerShower rating scale. The final shower was enjoyable and served as a fitting end to an enjoyable and very memorable eight days of golf. As we sat in the clubhouse having a pint, we reflected on how much work and planning had gone into the golf trip, which had knocked out 7 courses on the Top 100 Courses in the World list. A great final day left a good taste in our mouth and a thirst for another insane golfing trip.