I write this with less than two weeks to go until I depart for my latest trip to Scotland. It will include two weeks in the Highlands, a 500+ mile road trip (the North Coast 500), and rounds ranging from hidden 8-hole courses to Trump Turnberry on the southwest coast. I can't wait!
The majority of my Scottish travels came during 4 ½ years living in the country, but I've made a total of four multi-week Scottish trips outside of that time. With that in mind, I want to share my process for planning a trip, breaking it down from the earliest stages to final packing.
Throughout this article I have tried to link to pertinent articles, but remember that if you're planning your own Scottish golf trip, you've got my Scottish Golf Trip Planner section of the site and an entire e-book that I've written dedicated to the subject. Many of the topics mentioned briefly here have entire chapters in the book.
 
12 Months Out
When I leave for this trip to Scotland, it will have been almost a year to the day that I started planning. I started by deciding on a list of courses I wanted to play, and in this case, a larger region (the Highlands) that I wanted to explore. I suggest:
– Decide on a rough set of dates for the trip. It's not crucial to have anything in stone at this stage, but the dates can determine where you'll end up going. For instance, if you want to go in September, you'll need to steer clear of St Andrews with the R&A Autumn meeting and the Dunhill Links Championship closing the Old Course for weeks. Here is a post on the best time of year to visit Scotland. 
– Setting a budget this early will help determine where you go, play, and stay. You can take a great golf trip to Scotland on a small budget, but it will likely mean going in a shoulder season, staying away from exorbitant tee times, and staying in one area (something I recommend everyone does).  
– Start to plan courses, accommodation, and the regions you want to visit. As dedicated readers will know, I advocate sticking to one or two regions instead of canon-balling around the country like a mad man. This helps maximize your time and your budget. If you can, begin to book your tee times and accommodation at this point. Tee times fill up quickly, so it doesn't hurt to get this going now!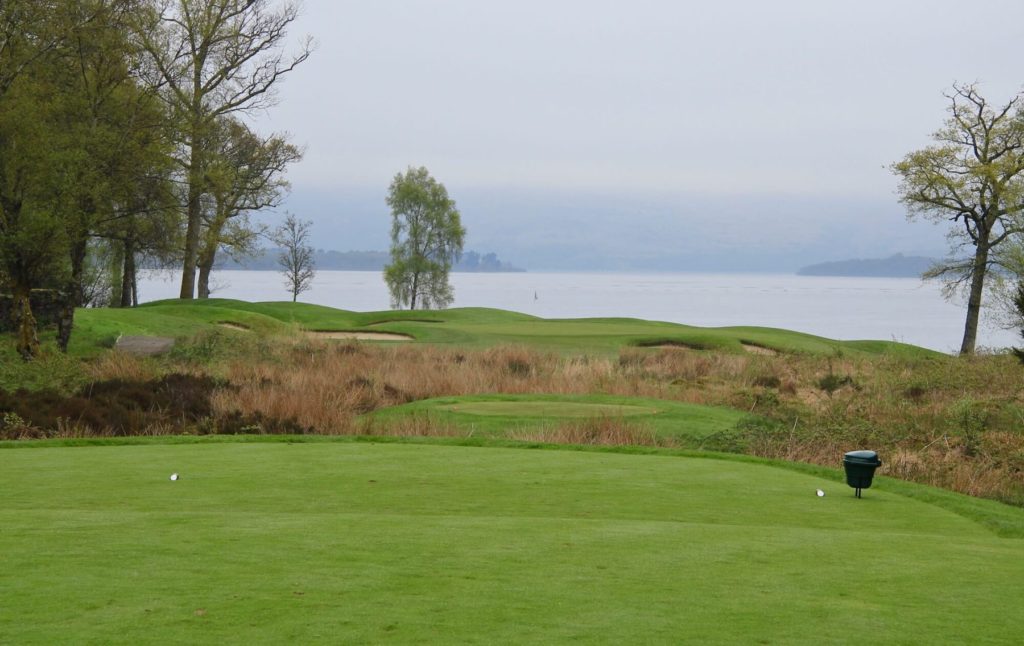 6 Months Out
It's starting to get serious now. You will have paid deposits and everything should be pretty firm planning-wise.
– Make sure that every tee time and accommodation is confirmed. If things aren't booked by now the plan will likely have to change to accommodate full courses or hotels. Get it done!
– Start a spreadsheet with all golf and accommodation details, along with confirmation numbers and travel times. If you're trip is on a tight budget, add a column for prices, deposits, and other money-related elements. The image below is an early-stage spreadsheet example for my trip next week. I removed my confirmation numbers and other details for privacy.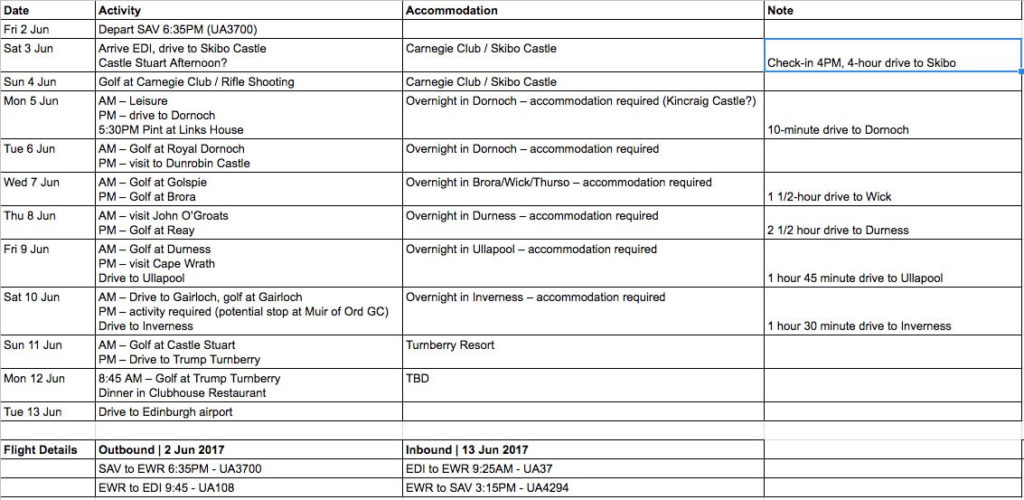 – Are you going to rent your own car, take public transportation, or use a travel service? This is the point when you should know and book everything.
– I also start to do my non-golf activity research now. This isn't time-sensitive, but it does affect travel times if I'm going out of the way to visit a Scottish distillery, castle, viewpoint, or other spot.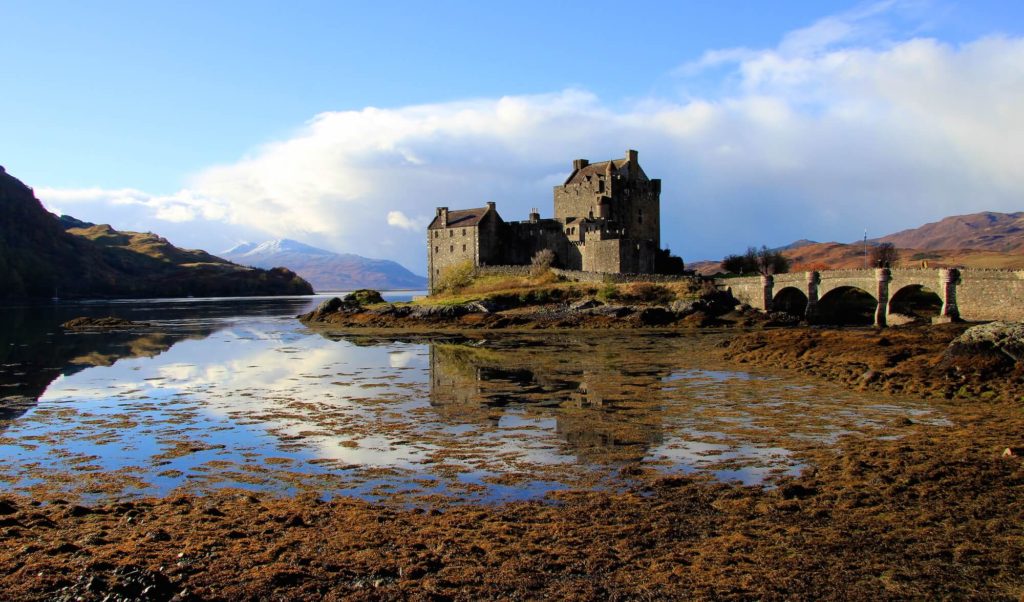 2 Weeks Out
It's time for final details. Everything has been booked for months, but it's these small things that will most affect how the trip goes. Start two weeks out so that you don't forget anything.
– Make a packing list for the basics. You don't want to buy balls, gloves, or other small items while abroad. The exchange rate and generally higher cost of goods will drive you nuts. Bring multiple golf towels, and if you can, multiple pairs of golf shoes. There's nothing worse than putting on a wet pair of golf shoes the day after a rainy round.
– Bring Layers. I dedicate a chapter of my e-book to packing, and it's important to plan for all elements. Completely disregard the weather report and assume it's going to be raining and spitting hail. In all likelihood you'll see every type of weather and the ability to quickly shed a layer, put it back on, and take it back off, is the way to ensure a comfortable round.
– If you're driving a rental car, or have other reason that you'd need GPS or access to your phone, look into what your cell provider offers internationally. I'm on Verizon and use a $10-dollar-a-day plan that provides me data, text, and call minutes. In addition to convenience, it also provides safety. If my car breaks down in the rural Highlands and I need help, I'll be happy I have it! Whether I have cell service up there is another issue… I'll take a map!
– Planning ahead with your money can lead to nice savings. I have a Capital One credit card that doesn't charge any international fees. The exchange rate still hurts, but I know that I'm not being nickel and dimed with every transaction. Don't necessarily apply for a new credit card two weeks out from your trip, but understand your fee structure.
Also, with chipped cards becoming the norm notifying your bank about traveling outside of the country isn't as necessary anymore. That said, now is the time to let them know.
I also carry cash and typically take out £300 from an ATM right when I arrive. Check with your bank and see who they have foreign ATM agreements with to avoid fees. Many banks will charge a usage fee and an international fee. I'm with Bank of America and know that I can use Barclays ATMs in the UK with no fee. It's worth avoiding a $10-$15 fee per transaction! If you can't find a partner ATM, make fewer larger withdrawals to avoid paying more fees than necessary.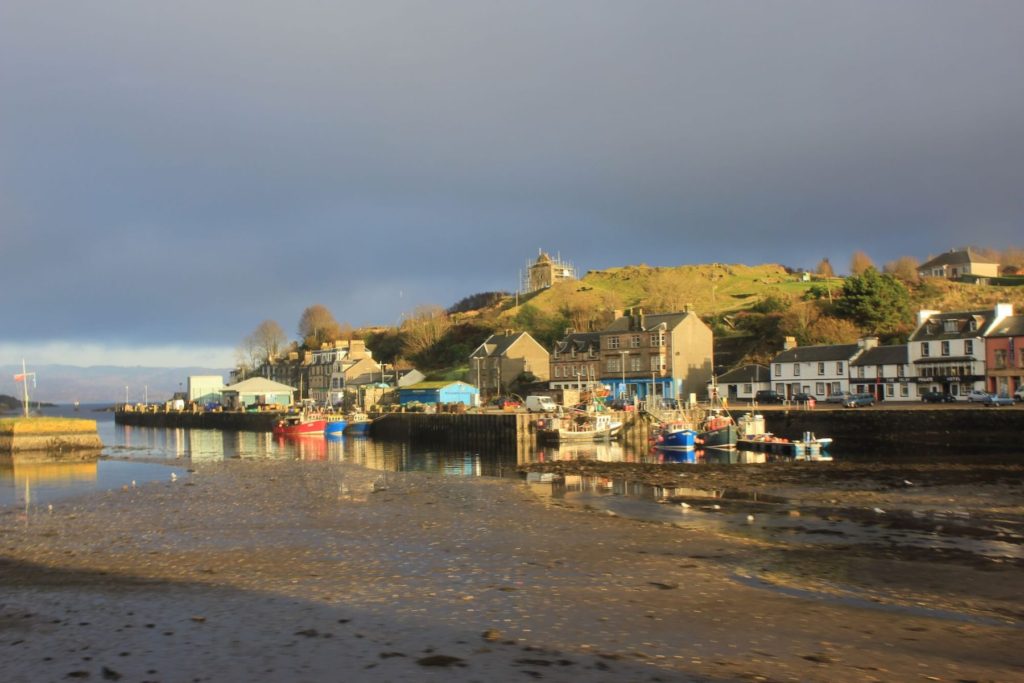 A Few Days Out
At this point everything is booked and you only need to worry about your flights. Still double check to make sure that nothing has changed with any of your reservations. Make sure you aren't missing anything major from your golf bag or suitcase… and enjoy the trip!
If you think I've missed anything or you do other important items before you travel, leave me a comment below!