I spent a full season caddying at Kingsbarns Golf Links, just outside of St Andrews, Scotland. Over the course of the season, I have averaged five "bags" a week. I have caddied for everyone from CEOs and former European touring pros to people who have only been playing a few months. All of the photos in this post are taken at Kingsbarns.

Both through observation and direct advice, I learned a lot during the season of caddying. My own game's course management has matured. My views on people and career options have changed and solidified. Unexpectedly, my opinions and thoughts on course design have changed. I saw two handicappers shoot 90 and I saw "fourteen" handicappers shoot 73. I had golfers hand me three identical balls on the first hole and quietly say, "Make sure we never lose a ball….." Always keep an eye on your playing partners!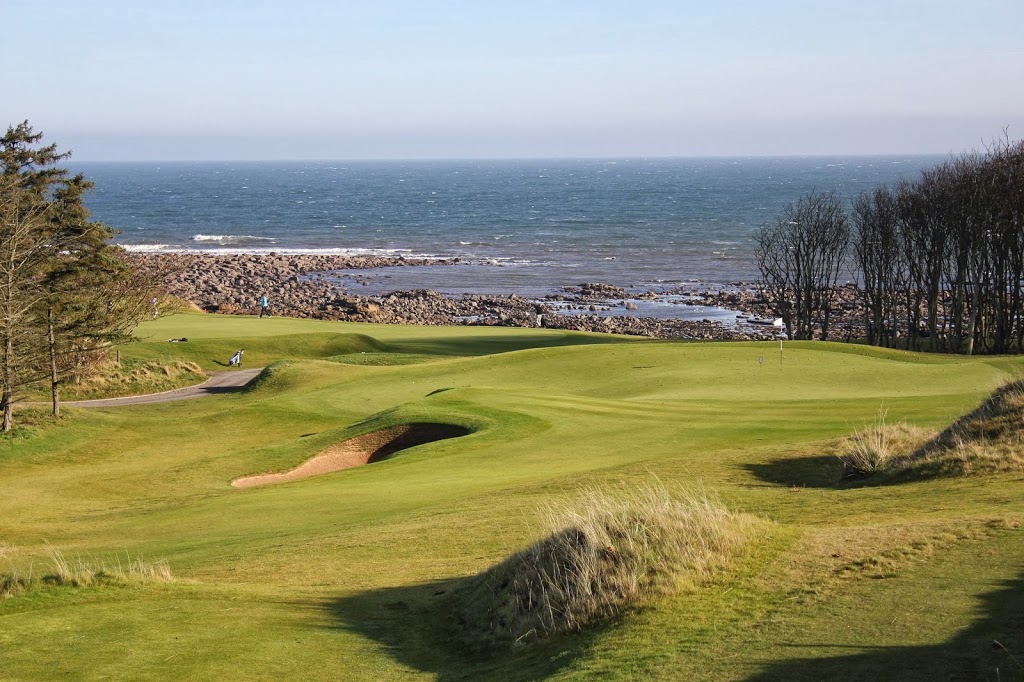 Many setting out on their first UK golf trip have never had a caddy. Here are some advice and some thoughts on taking a caddy:
Should I get a caddy?

A caddy can be indispensable when playing a course you have never seen. The sixty or seventy pounds you pay the caddy is easily worth the enjoyment of knowing where to hit the ball off the tee and having your putts read on unknown greens. If money is an issue, take a single forecaddie, who will give lines, yardages, and read putts for all the players in the group.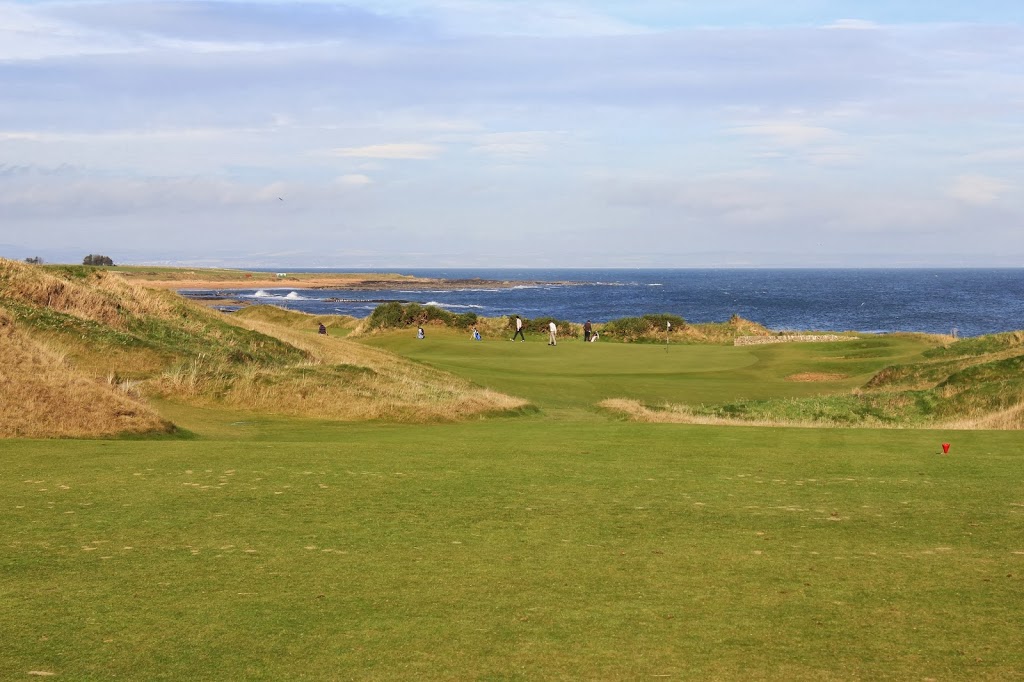 He misread my putt!!!
How often during a round do you make twenty-five foot putts? Even fifteen-foot putts? – Once or twice a round most likely. Having a caddy give you the line doesn't magically improve putting skills. Further, the line of a putt can vary drastically depending on the speed with which the putt is struck. Meaning that your caddy can give you great lines all day, but if you hit the putts too hard or soft, they aren't going to fall! I say this having witnessed golfers get angry with caddies for having "misread" putts that in reality were perfectly legitimate lines. All of this being said, nobody is infallible, and caddies do misread putts as well, just be careful to judge.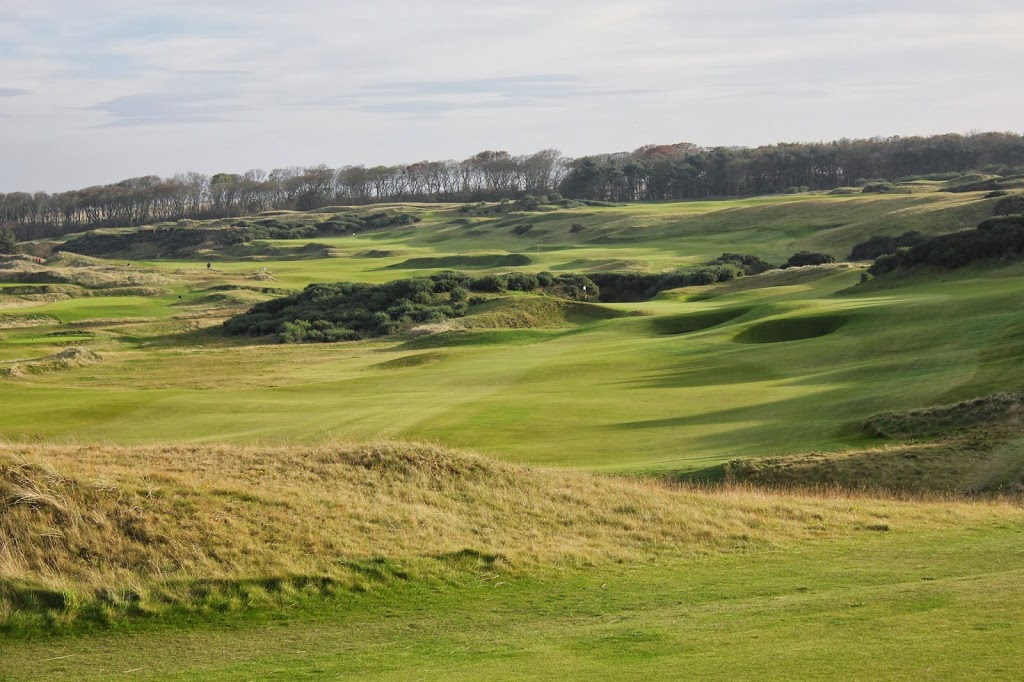 How much should I pay?
The standards for paying caddies can be confusing for people on their first trip. The rates at courses will differ across Scotland, so I suggest asking the starter for the base rate. If you have a good experience, I'd look at a £20 tip and go up from there if the experience is really excellent. Don't be afraid to go below £20 if the experience is bad… Tipping a bad caddie well will only reinforce the negative behavior!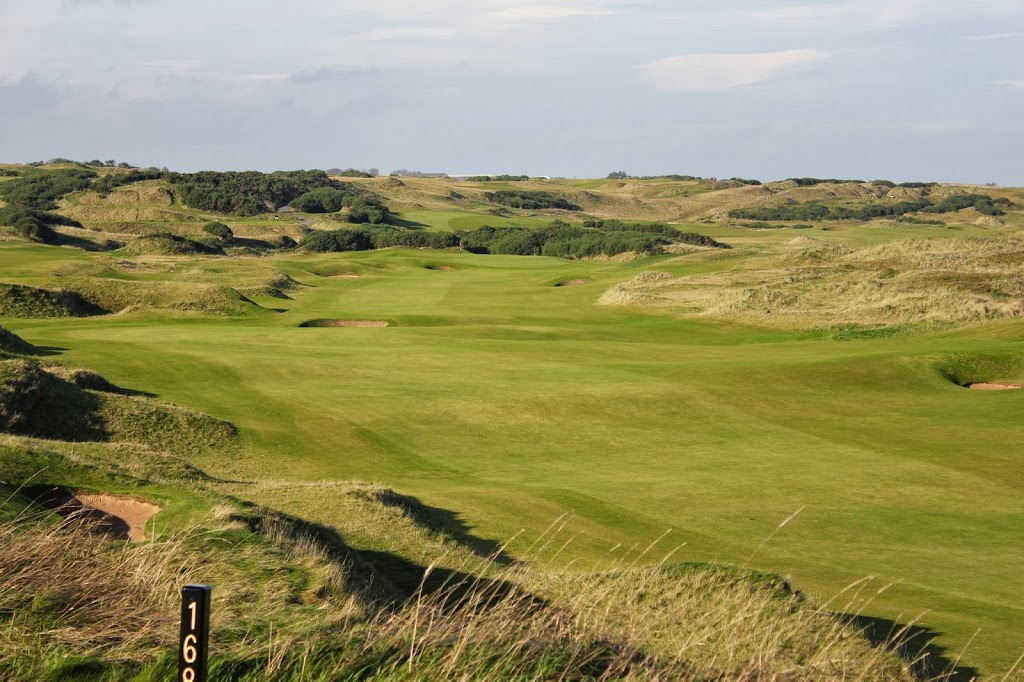 Enjoy it!
My most important piece of advice has to do with the overall enjoyment of the round. Kingsbarns is one of the most picturesque and beautiful courses that can be played in Scotland. I repeatedly caddied for people who were so caught up in their bets and scoring that they never looked up and took the time to realize just how lucky they were. They let scoring poorly or losing money completely ruin what otherwise could have been one of their most enjoyable rounds. I am the first to admit that golf can be the most frustrating and annoying thing in the world, but if you make it over here to Scotland to play, do your best to step back and as my dad would say, "enjoy the breeze!" 
At this point in the summer, I have stopped caddying and have just completed a short internship with Golf Monthly, the leading golf magazine in the UK. I learned about golf journalism gained general knowledge about the golf industry. Hopefully this will result in some positive changes to both the blog and my writing! Keep an eye on the blog for some exciting new course and equipment reviews!