A few days ago I received a dreaded email… "Thank you for your application for an Advance Old Course Tee Time at St Andrews Links in 2024. Unfortunately, your High Season application has been unsuccessful."
After waiting for a month, dreaming about the Old Course, and planning ahead, it's a gut punch to not get an advance tee time. That said, it's not the end of the line! There are still ways to get on the Old Course, though some elements of your trip will need to change and adjust.
Old Course Daily Ballot
Your next line of defense is the daily ballot. The daily ballot is a drawing for tee times 48 hours in advance of the day you want to play. You enter the daily ballot at this link and you will provide the names, handicaps, and home clubs of the players in your group. The ballot closes at 2 p.m. and results are published at 4:30 p.m. that day. You can also specify the times that you're able to play in the day. For the best chances, you want to be available all day.
That last point is important – if you know you want to enter the daily ballot, you should consider leaving entire days open in your trip itinerary. I know that's a scary concept when you're flying across the world to play golf, but remember that you'll know the results two days in advance. That buffer allows you to book other tee times, adjust existing tee times, and generally make a plan depending on the ballot results.
For my trip this coming summer, I am going to leave 2 days open for the daily ballot. If we're unsuccessful in the daily ballot, we'll either enter the singles lines (see more below) or play one of the other St Andrews Links courses (also see more below).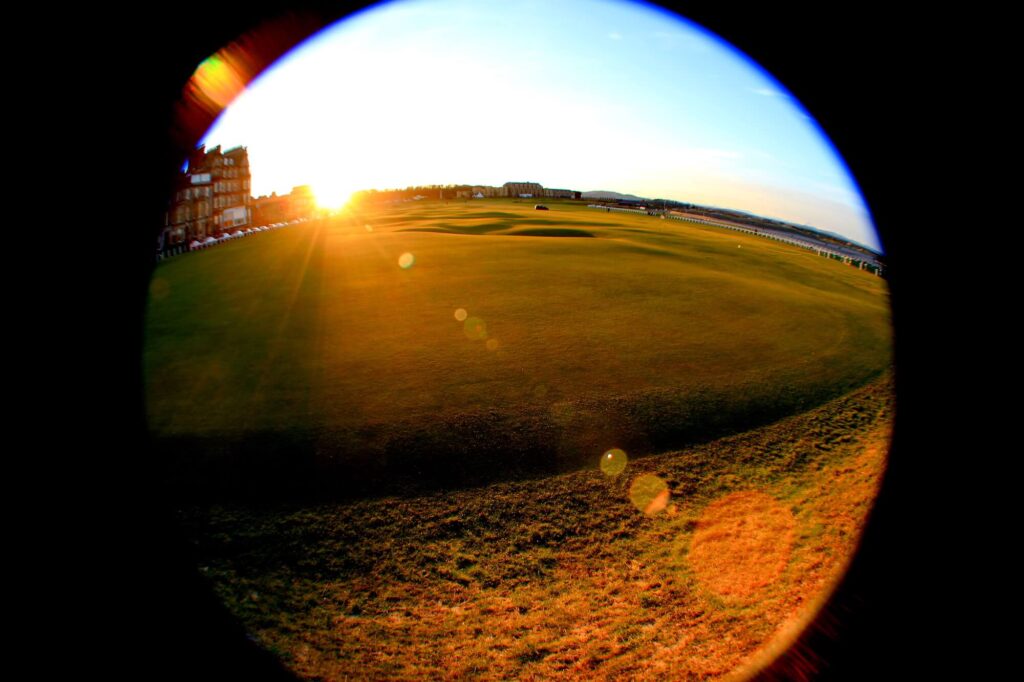 Singles Line
You may have heard stories about people lining up at the Old Course Pavilion (near the first tee) in the "Singles Line" or "Singles Queue." Those golfers are waiting for the starter to arrive. When he arrives, he writes down names in the order they arrived and plugs those golfers into twosomes and threesomes throughout the day.
You can get a general sense of your chances in the Singles Line by looking at the ballot results for a given day. Check out the screenshot below. I've circled in red 10 open spots between 8:00 a.m. and 12:10 p.m. At least 10 golfers from the singles line will get out to play that day. It helps you gauge your chances to know the number of open spots. Are there only a handful of open spots in a given day? Better get there early!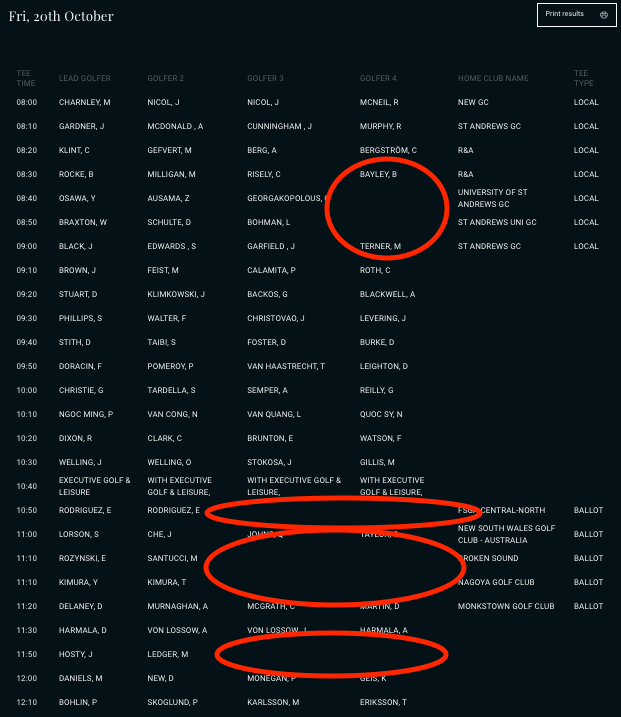 The next question is, "How early should I arrive for the Singles Line?" You'll often see people lining up the night before – sometimes as early as 7-8 p.m. the night before they want to play. It all depends on how badly you want to get out there! Simply put, earlier provides better chances.
Guaranteed Tee Times
I assume that if you entered the Advance Ballot for an Old Course tee time, you likely aren't using a tour operator for your trip. But, maybe you are, and maybe it's something you're now considering. The surefire way to get a tee time on the Old Course is through a tour operator. The St Andrews Links Trust allots some percentage of their tee times to tour operators, who then sell them as part of packages.
You pay up for these guaranteed times. They add $1,000 – $1,500+ to the total cost of your trip, but it may be worth it for you. When you're shopping around getting quotes from tour operators, look for a "medallion" on their site that says "St Andrews Links Authorized Provider." All of the tour operators who have these guaranteed tee times directly from the St Andrews Links will display that medallion.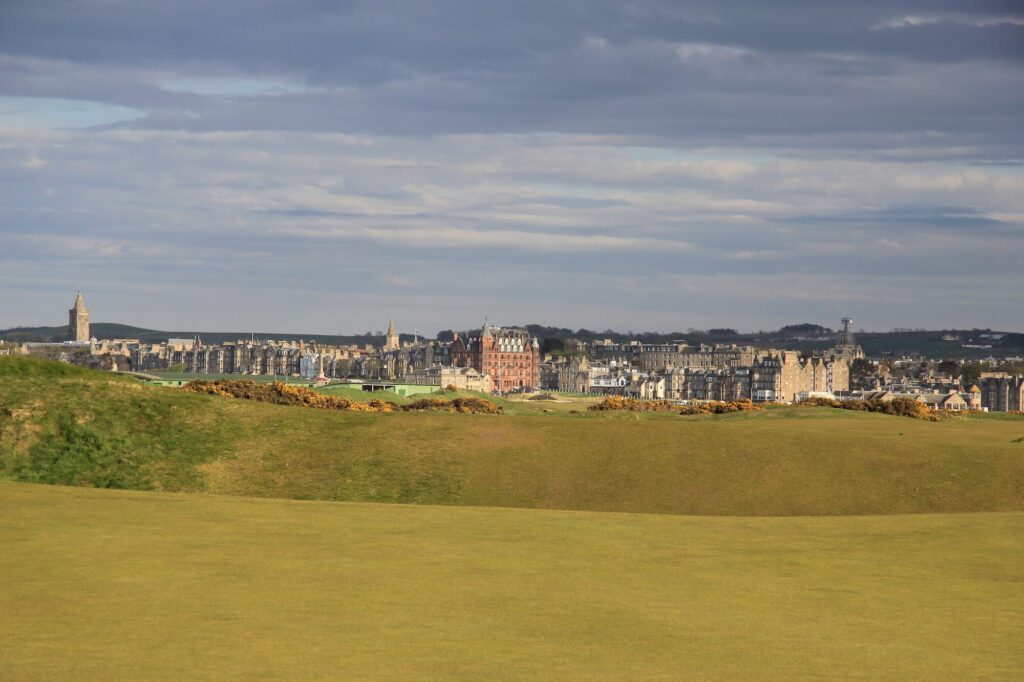 The "Other" St Andrews Links Courses
By "other" I mean the St Andrews Links courses that aren't the Old Course. You have the St Andrews Castle Course, St Andrews New Course, St Andrews Jubilee Course, St Andrews Eden Course, the Strathtyrum Course, and the Balgove. The latter two are less challenging courses for newer golfers.
I would happily play any of the other St Andrews Links courses, and they often and fully booked and can accommodate last-minute tee times. You can request a tee time on those courses via this form on the St Andrews Links website, but if it's truly last minute, I suggest talking to the starter on each course. Ask politely and they will often try to fit you in. If they can't accommodate you, they will look at the tee sheets on the other courses.
I hope that this information is helpful and gives you some hope after receiving the "bad news" email. Leave your thoughts and questions about this process in the comments below! I'll answer as many as possible.