This post from Liam Frean is the sixth in the Living as a Links Golfer section of the site. The section will grow as Liam lives the life of a student golfer in St Andrews, Scotland!
Air conditioning has become my best friend during my time in Dubai. Never have I experienced 45 degrees celsius (114F) with 60% humidity. When leaving the house I have been meet with a wall of heat that steams up your glasses and cause you to question the necessity of the trip. However, being a golf addict, I decided to play in a competition called the Red Hot Challenge because it was played off the red tees and for another reason I would discover during the round.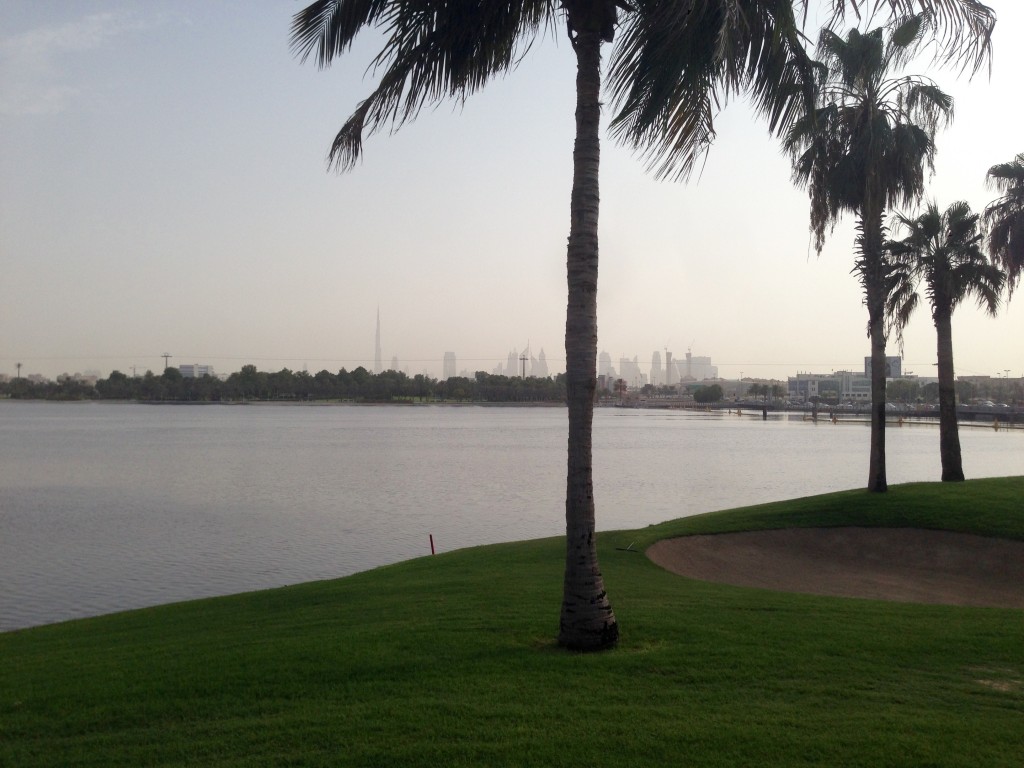 The tournament was being held at Dubai Creek Golf Course which is absolutely stunning with a great view over the Creek and the city behind. With the golfers there all being expats, the feeling is very similar to that of an upmarket golf club in the UK, but without the hardcore stickler members. Before we started we all lathered ourself in suncream. We then hit 10 shots on the range, which was more than enough with the heat really beginning to sink in. As we all drove off from the putting green to our starting hole, I realised that the buggy would not be offering a nice cool breeze, but instead something closer to a hairdryer that is on full blast being pointed straight at my face.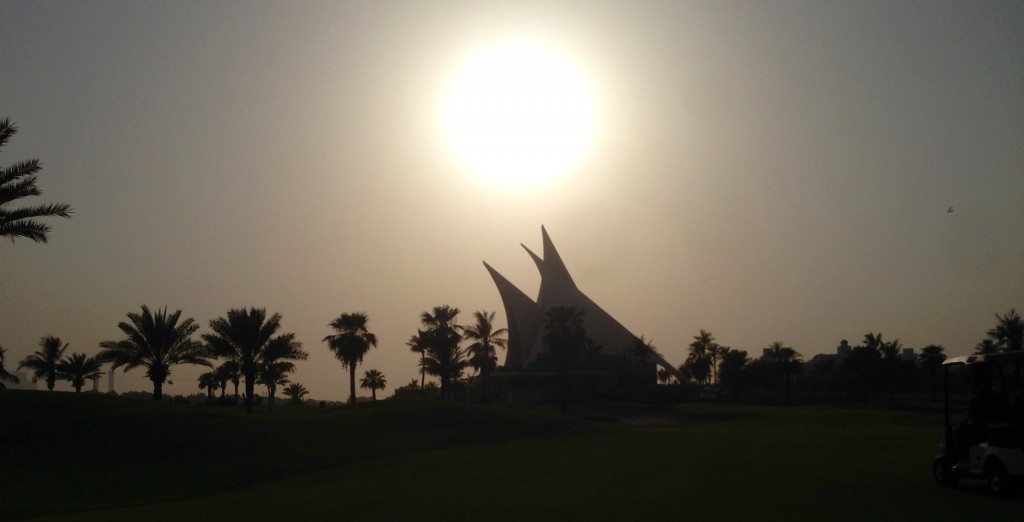 The golf from myself was streaky, but showed promise at times especially considering all the technical changes I was trying to make. My dad's golf was also solid, hitting some good drives. Unfortunately, neither of really lit it up. I began to really struggle down the stretch, especially when I had to try reach a green from 230 yards with a 3 iron, which is on my absolute limit. After that shot I had nothing left and lagged the putt to leave a 4 foot birdie attempt, which I then managed to miss. The miss did not disgust me very much because I was more concerned at that point about trying to not pass out. My partners obviously tried to make me feel better by missing their short putts, leading to playful abuse all round. 
On the way back from the last hole I was thinking of a way to sum up Dubai for the few people that read my humble articles. Dubai is a stunning and diverse place with a small clash of cultures that often isn't a bad thing; the only way I could describe it is when my mum took my two tiny sausage dogs to the vet where a woman was waiting with her cheetah, who was eyeing my dogs up as a suitable snack. It a big playground for the tourist and expats to do and experience things that they would never have been possible elsewhere. I would encourage anyone to come see Dubai and experience the Middle East. At that point in my thought process, the buggy stopped and I was greeted by the sight of the beautiful and cold clubhouse. Never has air conditioning felt so good!