This post from Liam Frean is the fourth in the Living as a Links Golfer section of the site. The section will grow as Liam lives the life of a student golfer in St Andrews, Scotland!
The start to my summer has been a slow but great one. Often it has been filled with boredom at work – something I have been told to get used to, while I also learn the art of looking busy when doing nothing at all in order to avoid work. On my days off I have been able to hit the Old Course twice, and on both of those occasions it was obvious my game was not in the greatest of shape.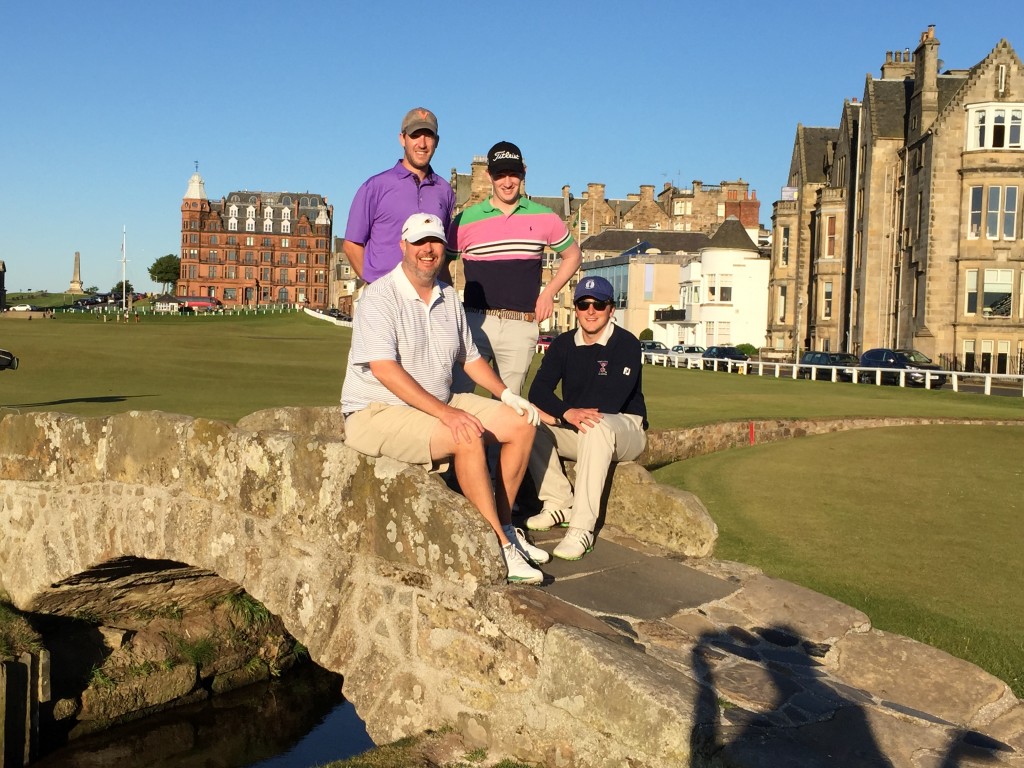 One of the rounds was with an American I had met through Graylyn, named Garrett, who was traveling with his wife and a friend, Brian. The tee shots at the start were more than promising, but it all went a bit off road when it got to the green, especially for me. It was a trend that continued all day. The only thing I managed to do well was to drive the ball, and even that fell apart at the end. Brain played some great golf, holing putts when he needed to, keeping Garrett and I chasing the whole day. The main event for myself actually occurred on the par 5 14th hole, which of course is home to Hell bunker.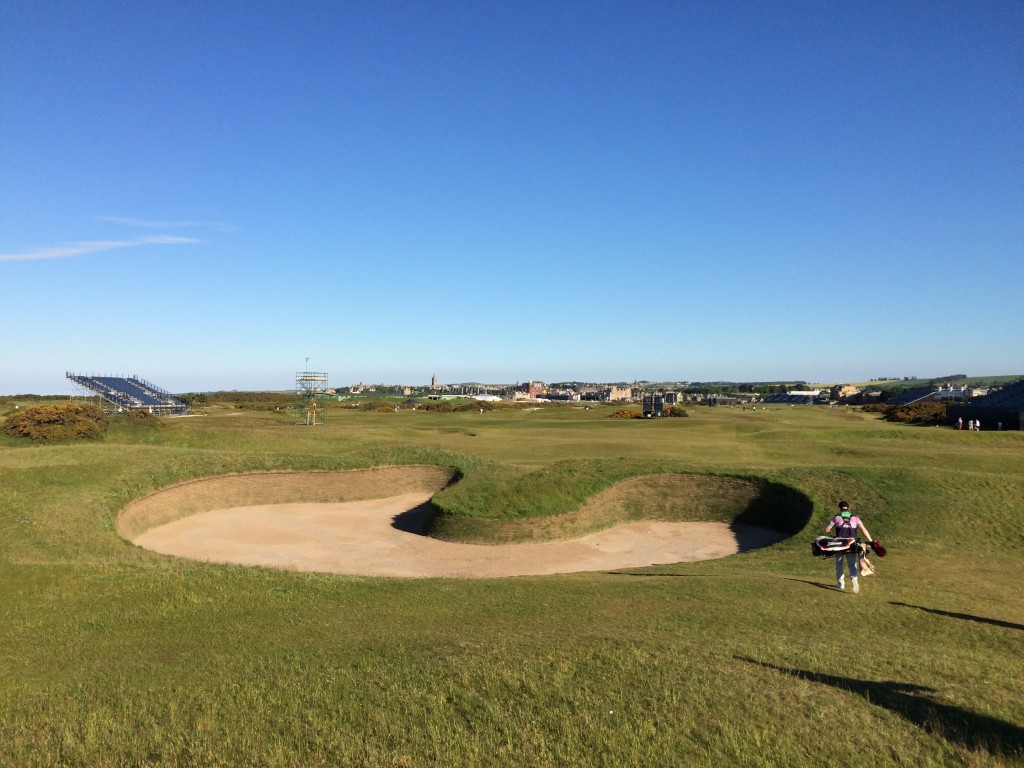 After hitting one of the best drives I had hit all day into the wind, I thought it would be a waste not to go for the green, even if it required a driver flushed off the deck. Puffing my chest out, I started eyeing up the green, and all the glory that comes with reaching it in two. Setting up, I was filled with confidence, which as you will learn was very much misplaced. As I made contact, I realised that this wasn't my best moment, and I lifted my head to see my ball running along the ground in the general direction of the Hell bunker. Walking up to my ball, I tried to remain hopeful that a miracle had occurred and that I missed the bunker. When I was close enough to the bunker to peer inside, I saw my ball sitting in shame in the right part of the bunker. Stepping down into Hell was hard enough, but then being faced with a 10 foot tall wall in front of me was heartbreaking.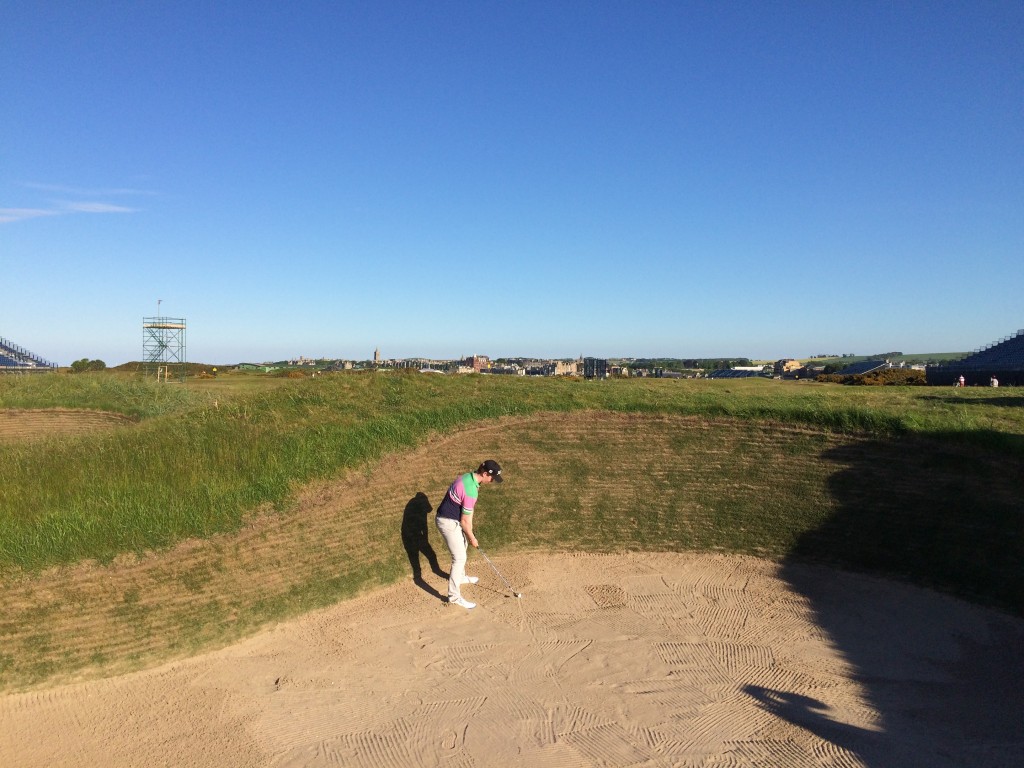 Clutching my 60 degree wedge, I opened the face and tried to make a hard but smooth swing to get it out. I could talk about the feelings of hope that I had as I made contact with the ball, but all hope evaporated immediately after contact, meaning I would be staying in Hell for a bit longer. The ball slammed into the wall and came rolling back to my feet, obviously to my delight. I knew it was time to get my act together to avoid disappointing my partner. The second attempt was far more successful, allowing me to breathe a sigh of relief when the ball went over the lip of the bunker. The misery didn't end there though, I faced an impossible shot to get it close for my bogey with the pin being tucked away on the right. In the end trying to commit to the shot was too much for me and I left it well short. I was close enough to two putt from off the green and claim a double, which all things considered, wasn't the worst possible thing that could have happened.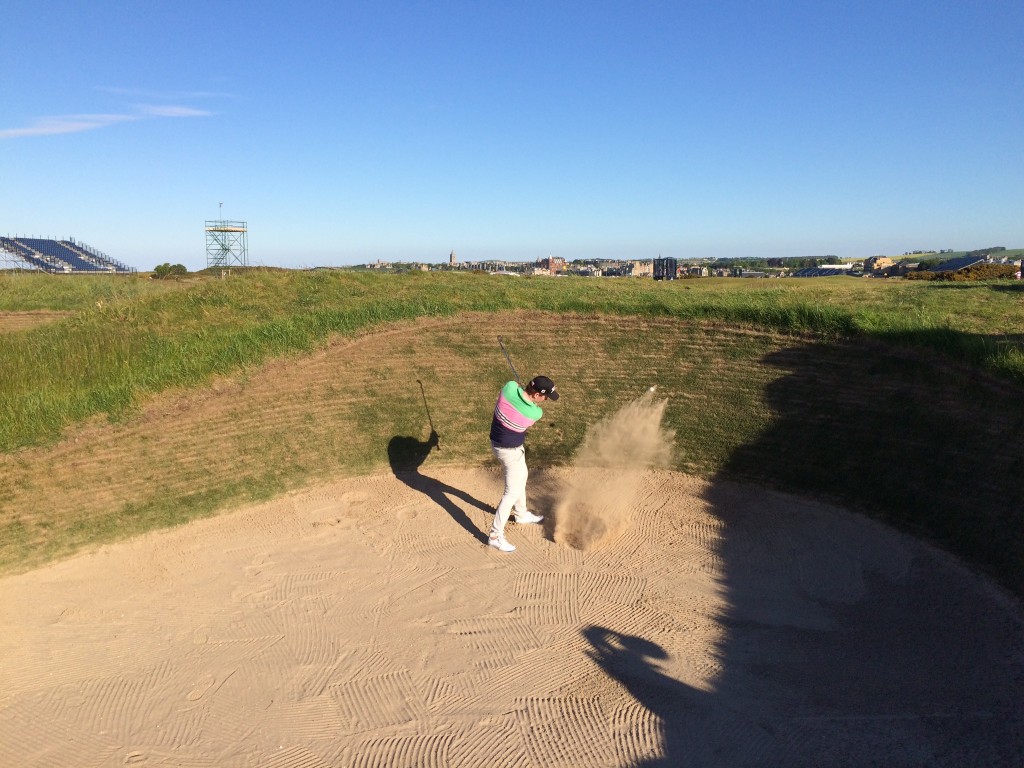 My experience in the Hell bunker was not a fun one, with it forever changing how confident I will feel when placing a driver next to a ball on the fairway. Funnily enough, I don't actually regret going in the bunker. I was inevitably going to go in it at some point, and when watching players go in it in during the Open Championship in a few weeks I can sympathize with what they are experiencing. I want to thank those that I played with this month as it could not have been a fun experience with how badly I played. I will be working harder than a one armed brick layer in Baghdad to make sure I don't force anyone to suffer such a poor display of golf again. I will also be taking away a few lessons in humility as reaching the 14th in 2 is not as important as avoiding the Hell bunker.