"Galvin Green rain gear is so good, you could wear it in the shower!" Well, I did.
Keen readers of the website and listeners of the Scottish Golf Podcast know that I am a fan of Galvin Green. Their rain gear is expensive, but it is the best on the market. I recently acquired a Galvin Green Aston Shell Jacket & Alf Shell Pant, so figured I would do something a little different for this review.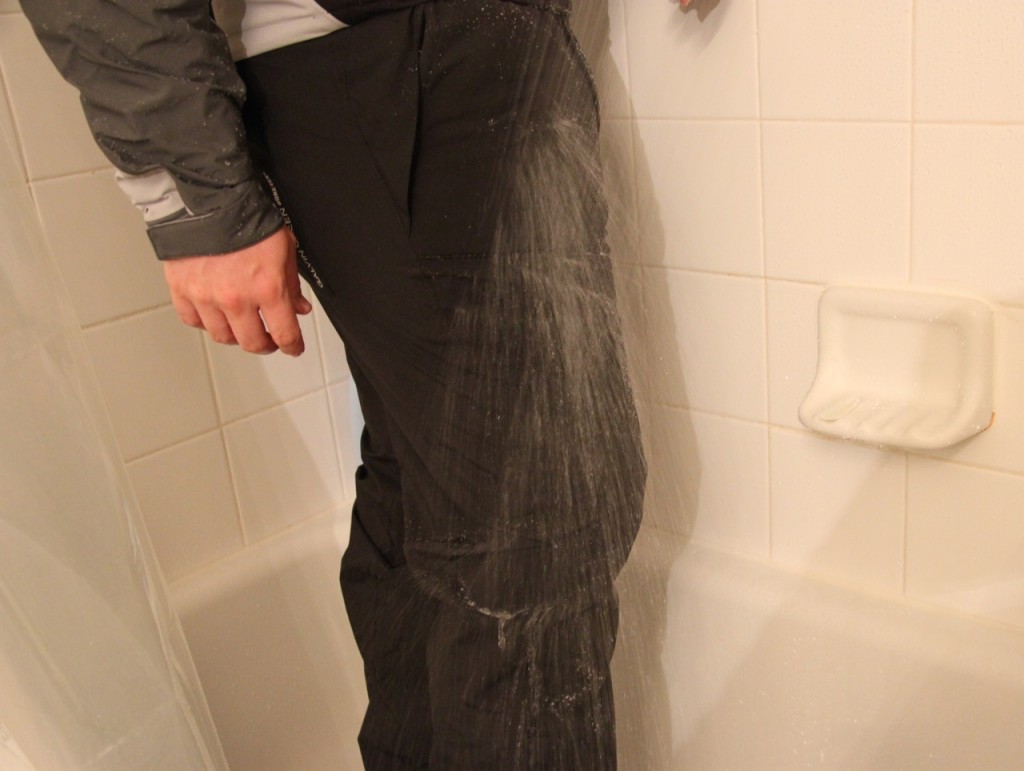 My last Galvin Green rain gear review took a broader look at the apparel, but I want this review to get deeper into the details. I want it to be a "torture test" of sorts, showing you how Galvin Green has turned competitor's weak points into their strongest attributes. First, a few general points. This specific pant and jacket use Gore-Tex Paclite Shell technology, so they are incredibly thin and light. They don't have any insulation, so plan on layering if you bring this to a cold place like Bandon or Scotland.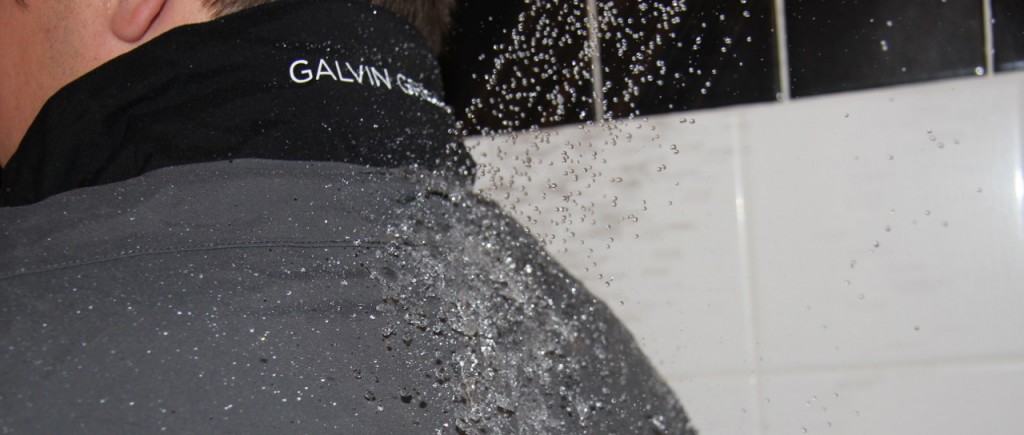 Seams
Seams are a weak point on most rain gear. Arm pits, shoulders, and collars wear down and leak on nearly every non-Galvin Green / Gore-Tex piece of gear that I have tried. As you can see in the photos below, the seams are sealed with a strip of Gore-Tex on the inside of the jacket and pants. It is one of those little details that makes a huge difference.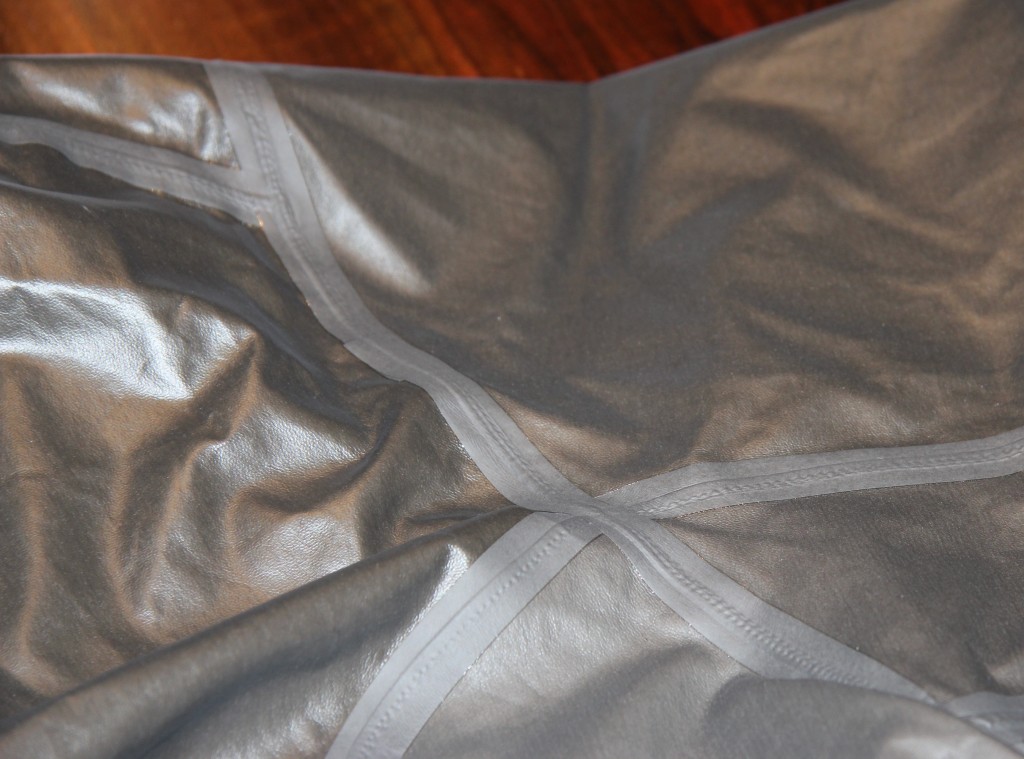 Zippers
Waterproof YKK zippers are another key to the Galvin Green's waterproofness. I have left water to sit as if in a bowl on the chest zipper of the Aston Shell Jacket, and even after 15-20 minutes of soaking, nothing gets through.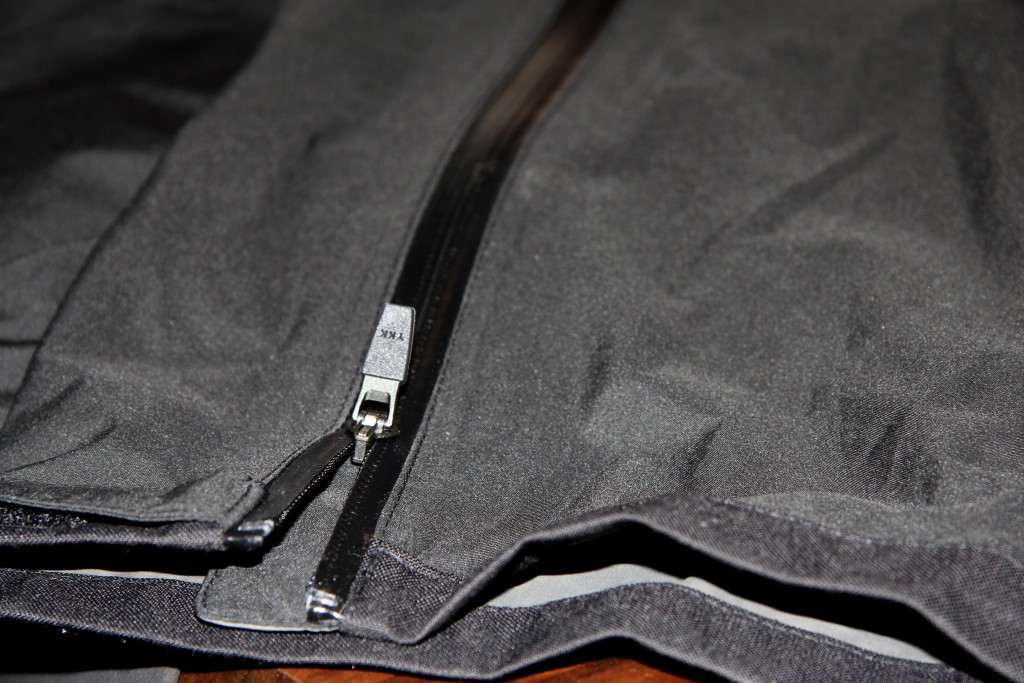 Pockets
Pant pockets are another point of weakness on many rain pants. As you put wet balls, tees, and other paraphernalia into your pocket, water begins to collect in the bottom. A weak seam at the bottom means a drip-drip-drip down your leg, which means wet legs over the course of a round. As you can see in the photos below, I repeatedly filled the Galvin Green pockets with water, sat there for a period of time, and nothing got through.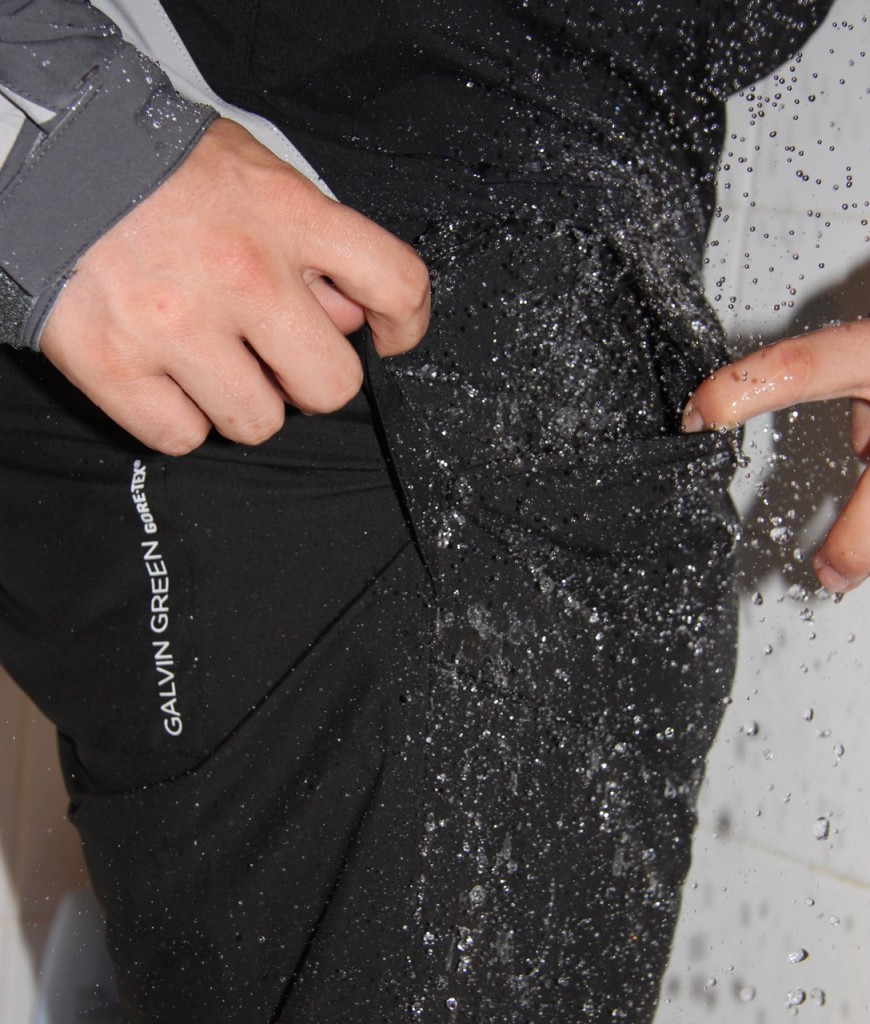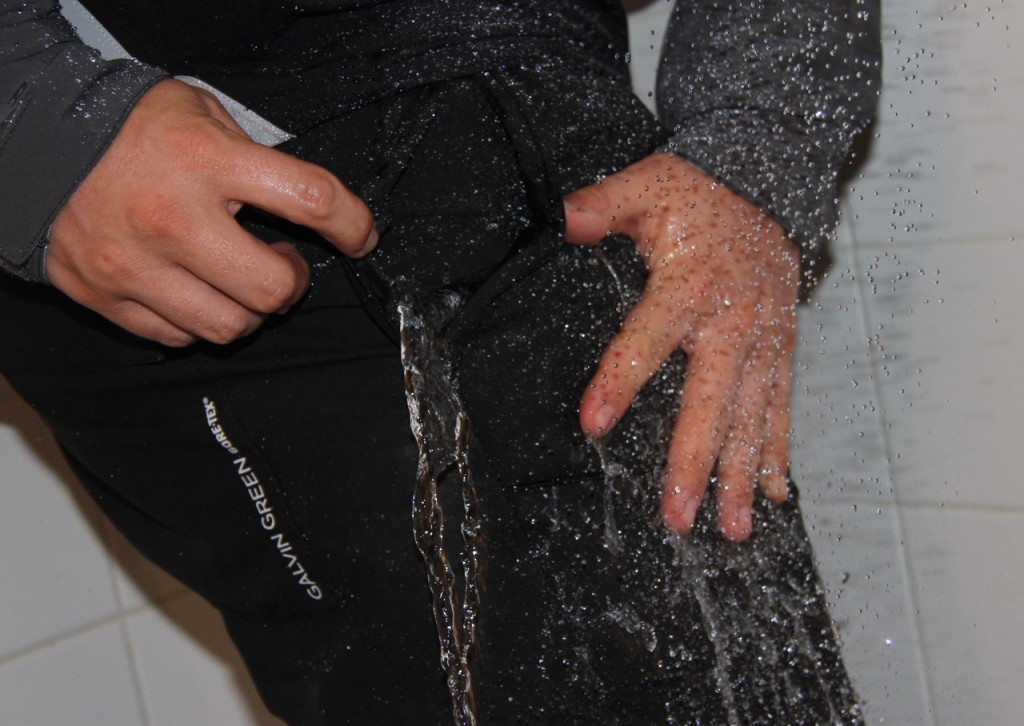 Design
This latest rain suit –the Aston Shell Jacket & Alf Shell Pant– is slightly different than my previous Galvin Green suits design-wise. The jacket has a single pocket, which is located near the golfer's right kidney. The idea is that items on the pocket located near your back won't interfere with your swing, as pockets on the traditional stomach spots would. I rarely, if ever, keep items in my back pockets during a round, so this isn't a seismic shift for me.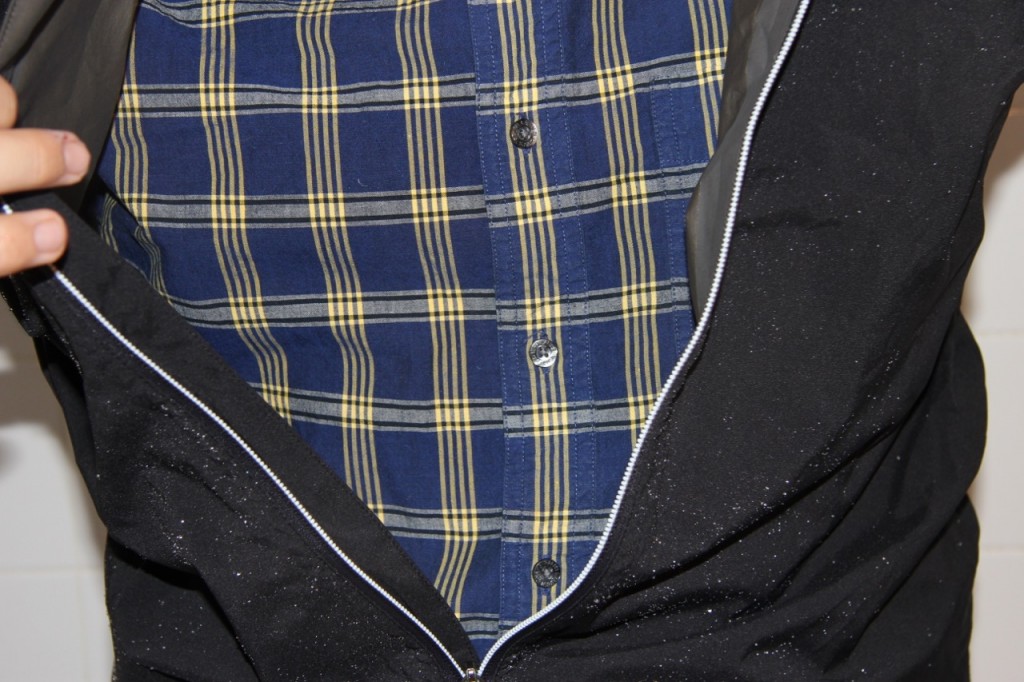 This torture test review may not provide the entire picture about Galvin Green, but it does when you look at my first review as well, so be sure to check it out. If you plan to visit Scotland and need a rain suit, you can't do much better than Galvin Green. You will stay completely dry, which may sound simple, but you'd be amazed at how many "waterproof" jackets leave you damp post-round.