This is the 15th post from Liam Frean in his Living as a Links Golfer section of the site. The section will continue to grow as Liam lives the life of a student golfer in St Andrews, Scotland!
With my summer plans including a trip to the Scottish Highlands, I decided to volunteer as a course marshal at the 2016 Aberdeen Asset Management Scottish Open. This year the tournament took place at Castle Stuart Golf Links, which I have not yet had the chance to play. In fact, the free round of golf offered to those that volunteer for 4 or more days was a very tempting offer. It was a great chance to see 'behind the scenes' at a European Tour golf tournament and get a better idea of how the pros play. Here is a quick rundown of my experience: 
Marshall Army
My first day on duty was Wednesday afternoon, which is pro-am time! There were few spectators on the course when I arrived, but a good hundred marshals arrived at the same time as me. It's easy to forget that these amazing tournaments couldn't run without all these dedicated and passionate people giving up there free time to help out.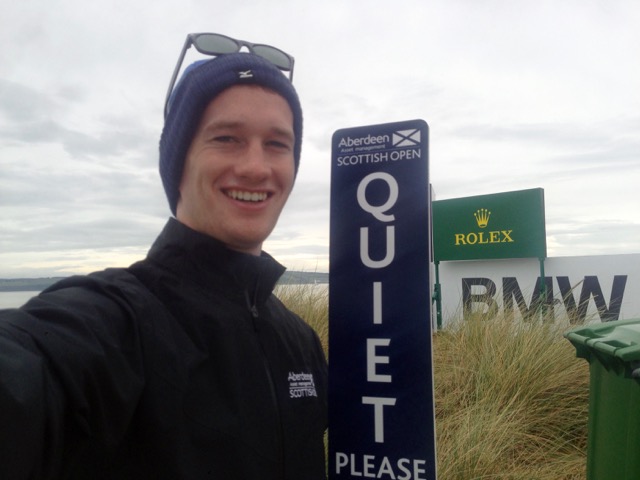 Happy and Grumpy
One of the things I work on is being a lot more happy on the golf course instead of shouting expletives at myself when I hit a bad shot. It was refreshing to see that a lot of the pros who are playing to make a living still do it with a smile on their face, even when it doesn't go well. The highlight of my whole four days was getting to meet Andrew 'Beef' Johnston who is possibly the happiest golfer in the world. He was more than willing to give fans his time and chat. All these happy golfers overshadowed the grumpy pros that, in fairness to them, were taking their job very seriously that week.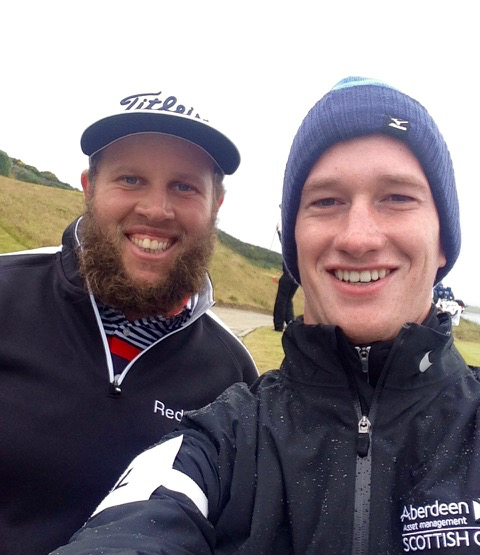 Boredom
If anyone is thinking of marshaling, my advice is to prepare for some serious downtime. Due to my mental capacity of a 4-year-old, making imaginary golf swings, singing to myself, and eating food tended to keep me happy. Others seemed to favour mini-naps and bird spotting above my choices. Watching golf live is awesome but be prepared to fill in the gaps.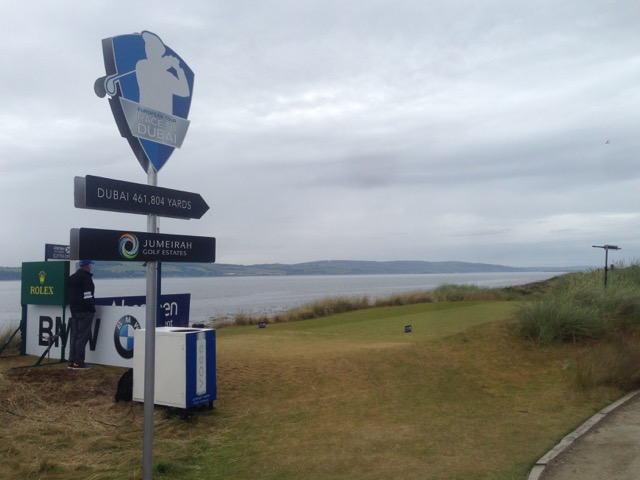 These Guys are Good
I have had the chance to watch live golf a fair few times and each time I am taken aback by how good the pros really are. Watching Stenson beat a golf ball into submission is absolutely incredible; there is just something so much more violent at impact which result in these fizzing darts through the sky. It's not just how good they hit the ball that is amazing, but how they control every aspect of the shot. Being on the 10th hole at Castle Stuart, I watched a lot of masterful wedge shots hit with draw spin to take advantage of various slopes. This is something I have never tried, mainly due to my lack of skill. However, it has made me think about trying to control every aspect of my game.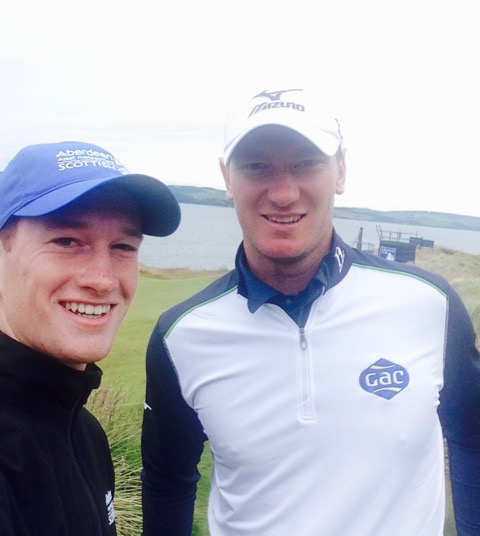 If you have never marshaled a golf tournament, give it a go! It is such a great experience. I enjoyed every bit of the experience even the cold Scottish weather.