Getting back to the reality of studying after being in Dubai for Easter was a bit of a shock. It made me think, what about golf in Dubai makes it so good? I couldn't narrow it to one defining factor, so I tried to break it down in this post.
The Facilities
A lot of UK golf clubs are are just that, golf clubs. Not often is there a good restaurant, gym, spa, pool, and tennis courts… but you name it and a golf club in Dubai probably has it. When I go down to the golf course to practice in Dubai I have managed to fit in a gym session, tennis game, and a swim. During the gym sessions, you also bump into European Tour stars regularly. Lately it was Simon Dyson, who showed us all how it's done. Clubs offer the 'whole package' when it comes to the facilities. It is very different from the golf in Scotland and is probably why the pro's love to live there (plus the weather).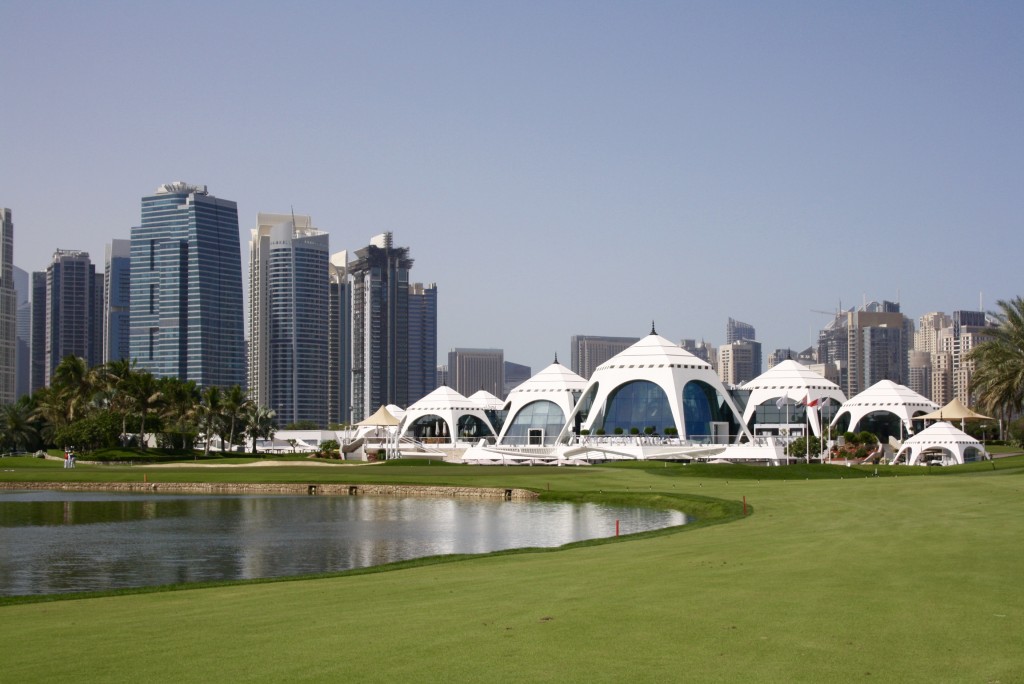 The Courses
The golf courses in Dubai are obviously nothing like the courses I get to play in Scotland. The first time I played in Dubai, I expected the courses to be pin seeking golf. I couldn't have been more wrong. The courses are very challenging around the greens and you can only rarely just aim for pins without thinking. The rough is punishing, but if you have enough strength you can get it out near the green. One aspect that I had never experienced before was the wasteland areas that can be very punishing around the greens and fairways, but they also give great aesthetics to the course. My favourite example of this is on the 8th hole of the Emirates Golf Club which is an iconic hole and also one of the most fun.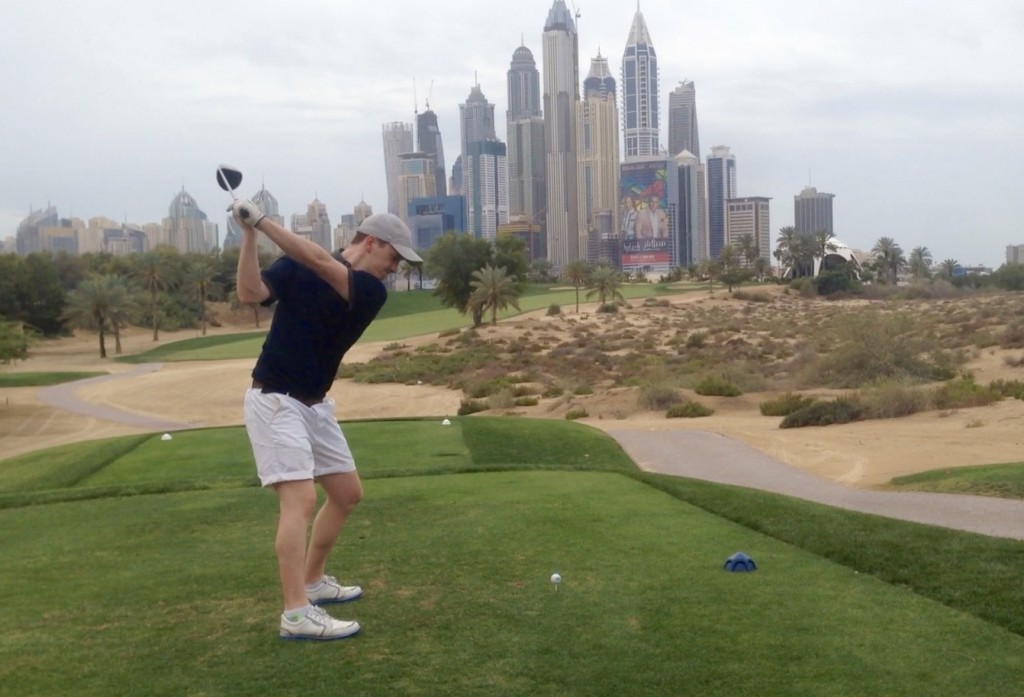 The Views
Dubai's skyline is absolutely stunning and I don't know of any other place that offers similar sights. These views aren't just great on the course – they make walking around Dubai absolutely stunning in general! The last time I visited I got to watch the Dubai Fountains near the Burj Khalifa; it was a stunning sight with the music matching the show. The fountains are also placed next to Dubai Mall which has some nice golf stores that are always good places to look for that game changing club or outfit.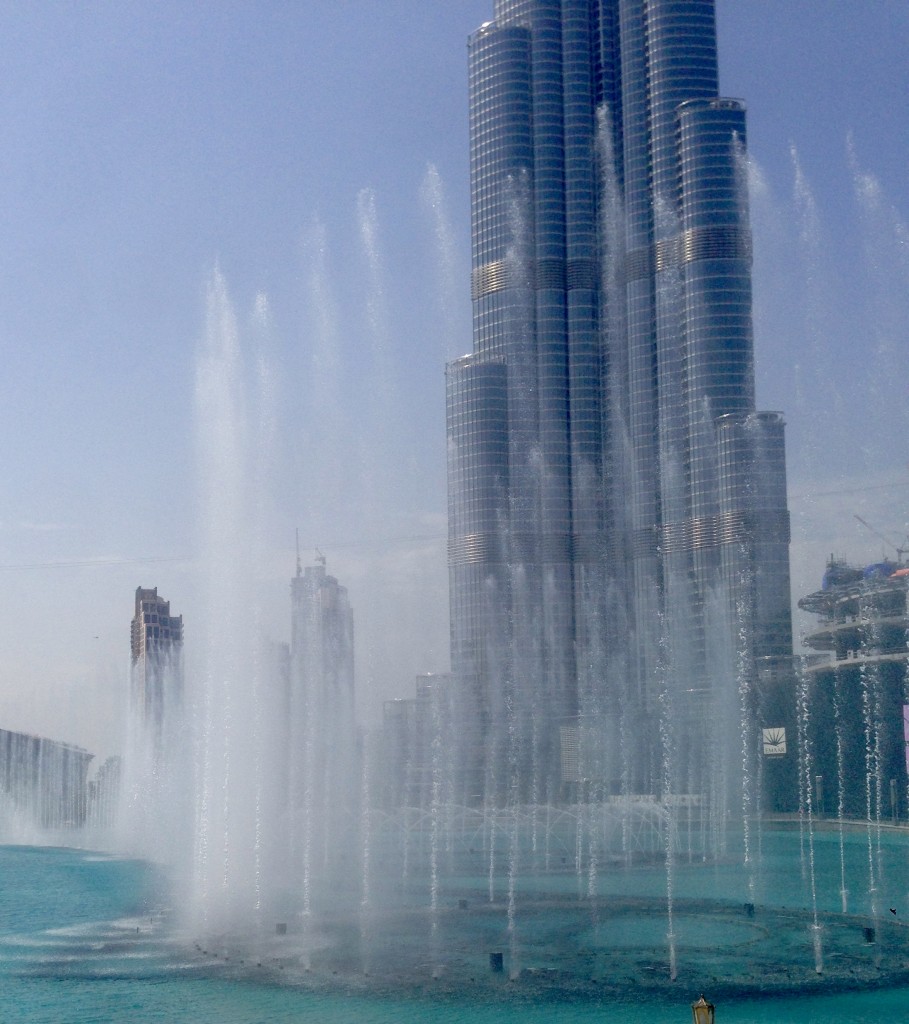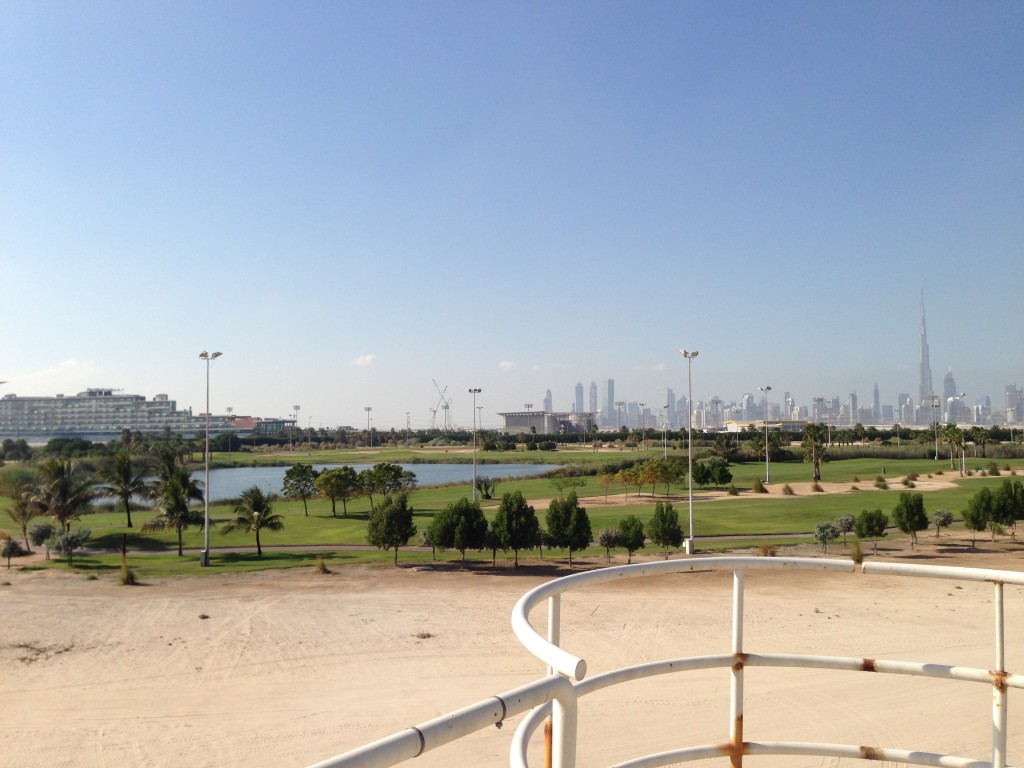 The Events
All of these things together make Dubai a major attraction for golfers and non-golfers alike. I haven't had the chance to go, but my dad assures me that the Dubai Sevens rugby tournament and the Dubai Desert Classic are great events to watch. My parents had the chance to watch Ernie have a more successful time with the flat stick on the 16th of the Emirates Golf Club than when Danny Willett won this year. Dubai is also an hour away from Abu Dhabi which makes it easy to go watch the tournaments there. Last time I went I managed to catch a glimpse of Brian O'Driscoll and walk the fairways with my man crush, Rickie Fowler for 9 holes.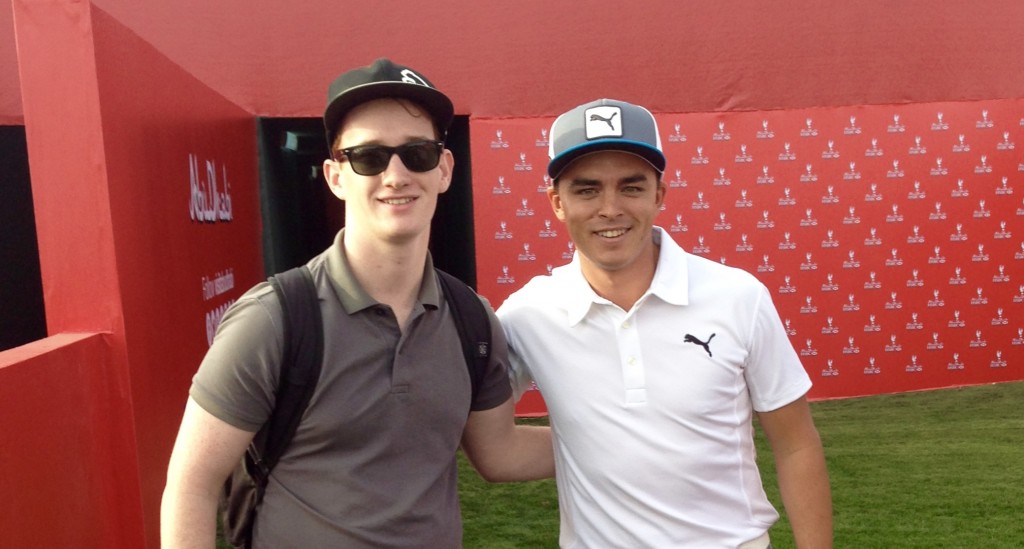 What I am trying to say is that Dubai has a load of unique things to offer, which attract a lot of amazing people, especially golfers. It should firmly have a place on any golfers bucket list. Plus it is great to sit back and dream about your round on the Majlis Course when exams are looming. Sweet dreams!