The perfect first golf trip to Scotland uses St Andrews as a base of operations. Settle down into one of the many lodging options in town (to be discussed in a later post) and make day trips out from St Andrews to visit courses. I have witnessed, and participated in, many golf trips where people play 36 holes per day, staying in a different town every night while trying to see every course in Scotland. I have personally played 14 courses in 8 days all across Scotland without a car. I can tell you from experience that this trip plan is exhausting, and, when all is said and done, every course is a blur. Staying in St Andrews allows for relaxing nights, no commutes, and some of the best golf in Scotland on your doorstep.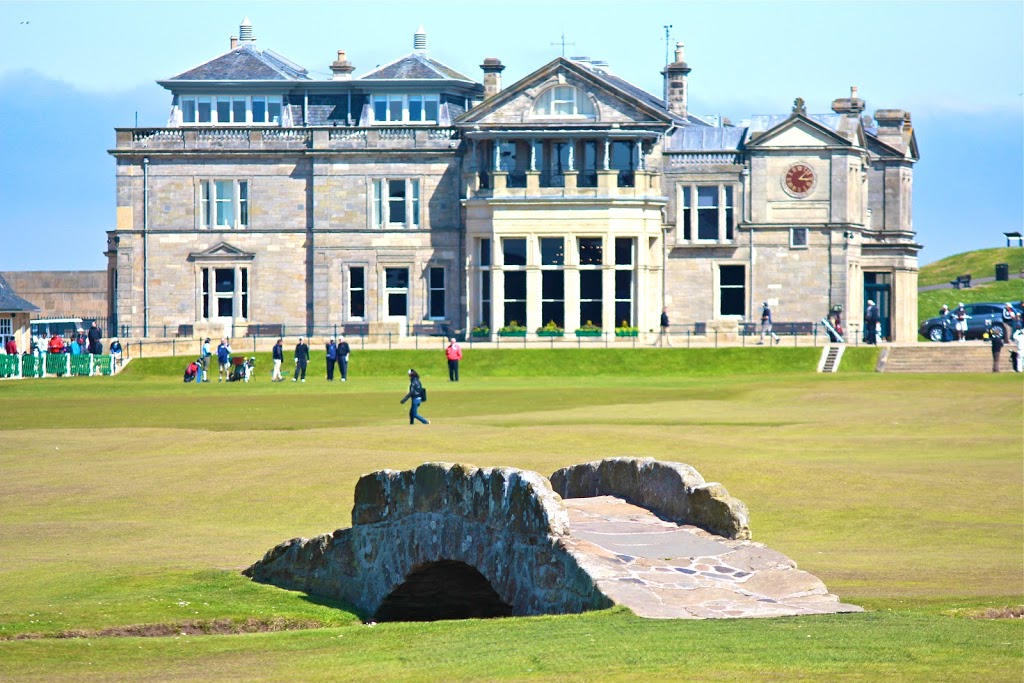 I recommend staying between one week to 10 days in St Andrews. There are nearly 20 courses within an hour and a half drive that are worth a visit. The courses mentioned below are "must-haves" on any good Scottish golf itinerary. Make sure to follow the links to full course reviews.
St Andrews New or Jubilee
You may be arriving in St Andrews tired or jet lagged. After initially getting your bearings, play the St Andrews New or Jubilee courses. Both of these links courses are underrated and don't get the credit they deserve because they live under the shadow of the Old Course. The greens on the New and Jubilee are typically faster than the Old Course. A round on either of these courses will prepare you for the many rounds of links golf ahead.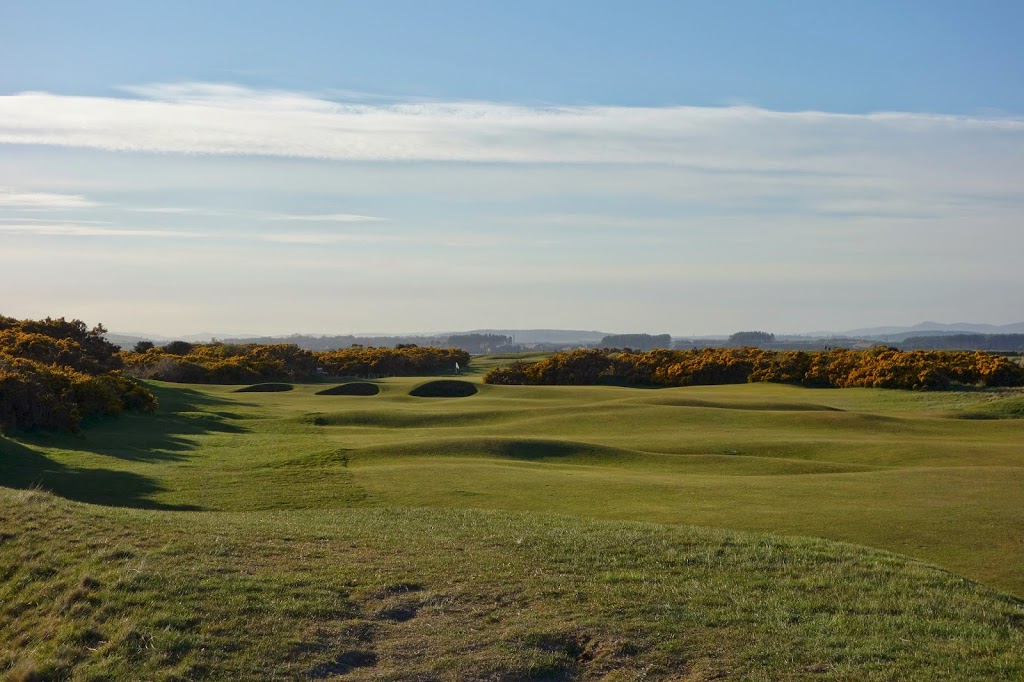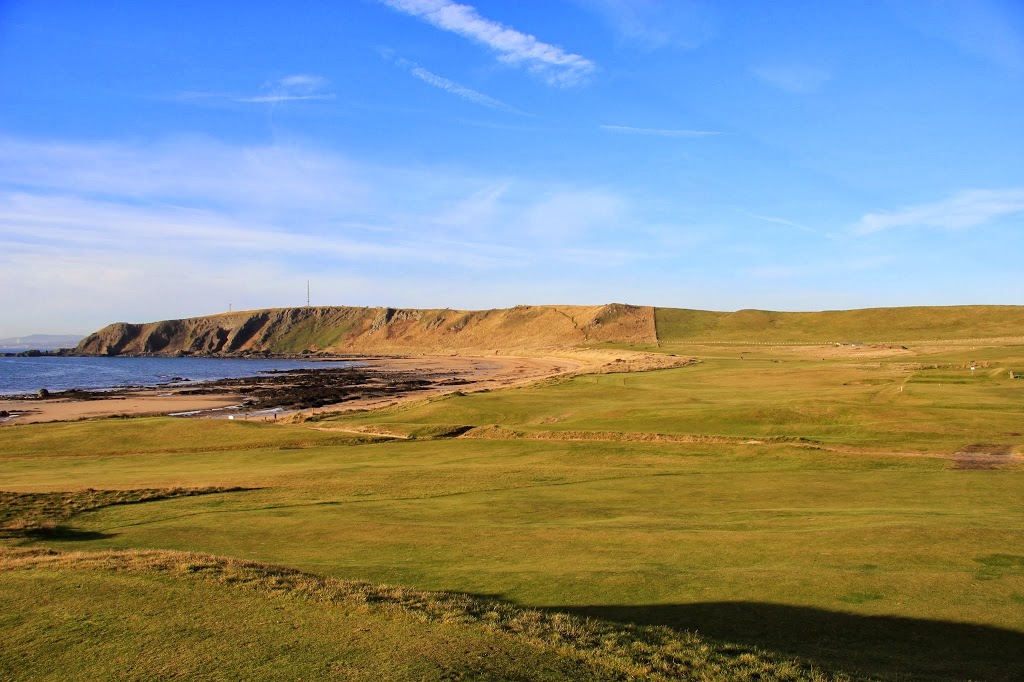 St Andrews Old Course
Many people leave the St Andrews Old Course for the last day on their itinerary in an attempt to "end the trip with a bang." I cannot tell you how many people I have seen postpone the Old round until the last day, not get a tee time through the ballot, and go home disappointed. Play the Old Course early, and then try to play it again later in the trip. The Old Course is not visually stunning and the true genius of the course will not reveal itself in two rounds, but play it twice and you might get a glimpse of why it is top 5 in the world. If you don't get in for a second round via the ballot, play the Castle Course.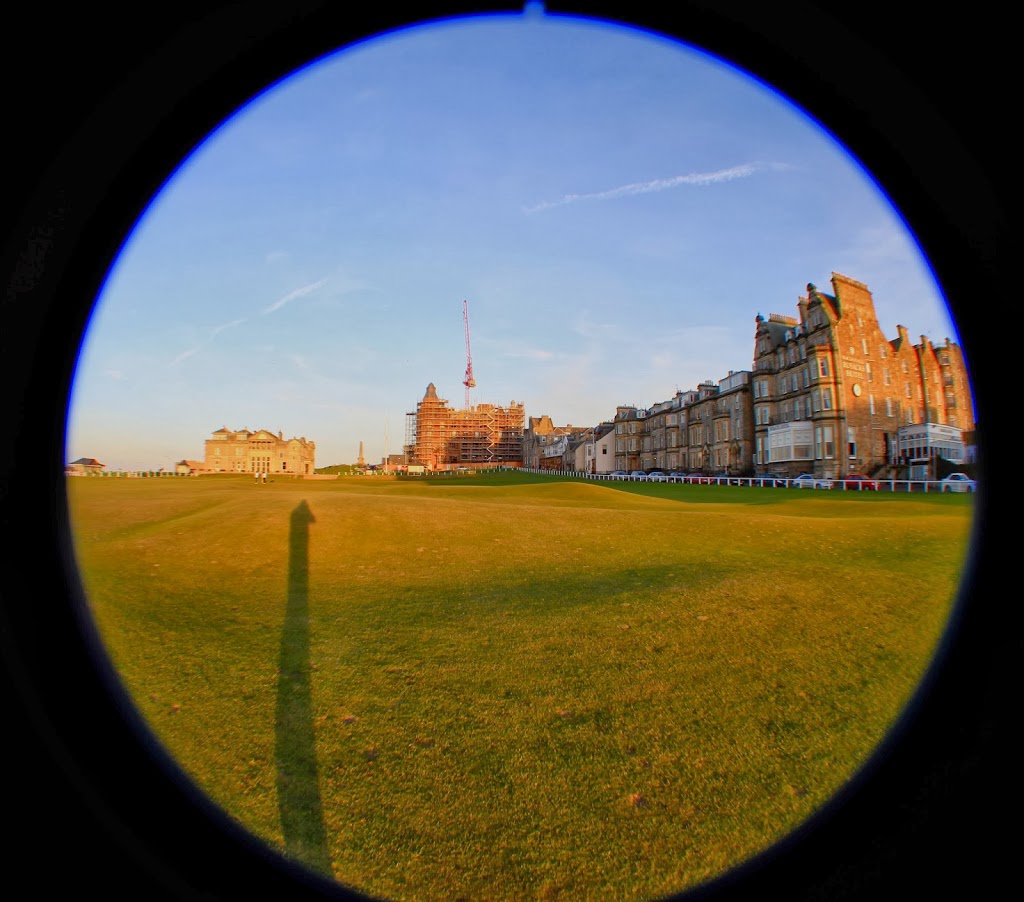 Crail (Balcomie)
Crail Golf Links is a short drive from St Andrews and is one of the oldest golf clubs in the world. The Balcomie links offers a great design, amazing views, and a fun par 68 layout. A round at Balcomie will help you get in touch with what Scottish links golf is truly about. Absorb all the history and local flavor when visiting Crail. A round on one of these lesser known links courses is worth considerably more in its golfing weight than one of the many resort type courses. I recommend a pint in the clubhouse and a bite to eat at the Crail Golf Hotel in the town proper after the round.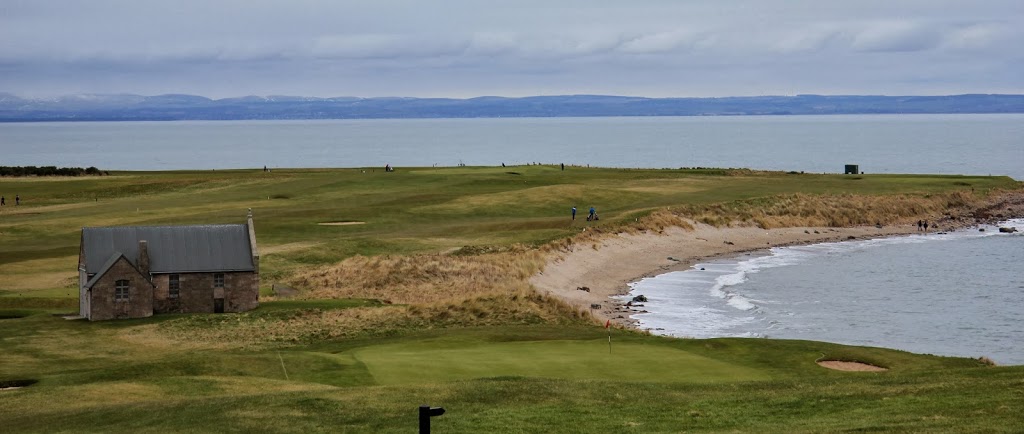 North Berwick
North "Berrick" West Links can be found in an area of Scotland known as East Lothian, which is about an hour and a half drive from St Andrews. An entire week could be spent in the area taking in all the great golf on offer. Rounds at Gullane and Muirfield should also be on any East Lothian list. North Berwick is packed with history and is a course design nerd's heaven. The original Redan hole can be found on the course. It truly is a fun round of golf.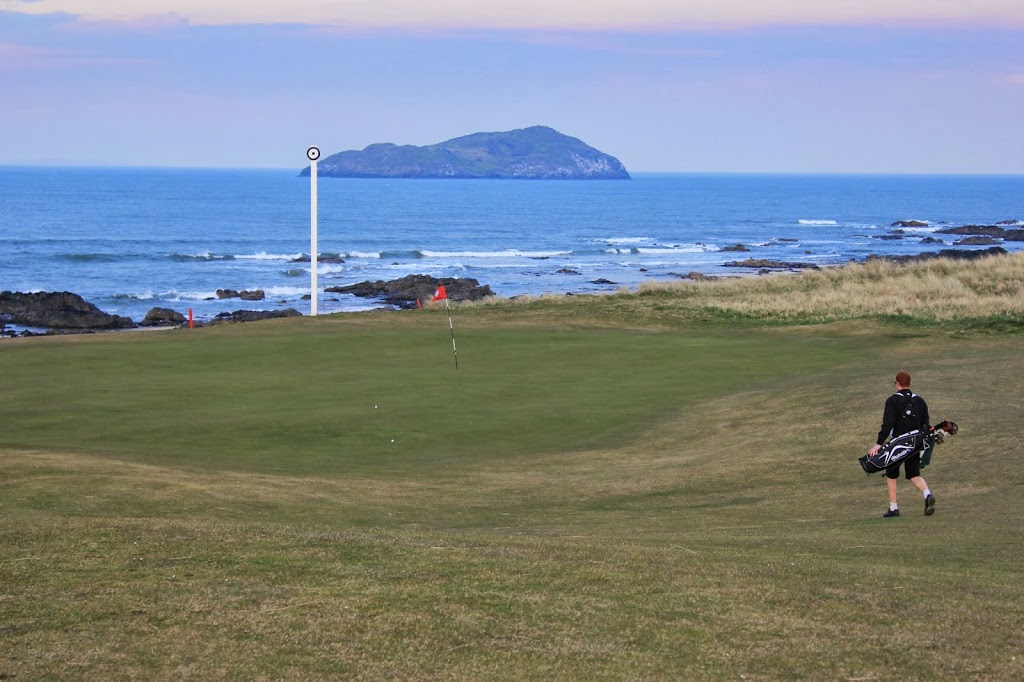 Elie (Golf Club House)
Elie falls into a similar category to Crail (Balcomie), although Elie's course is undeniably stronger. A true links golf enthusiast needs to play a round of golf at Elie. The ambience, history, and views at the course are spectacular. Make sure to wander around the town and have dinner at the Ship Inn before driving back to St Andrews for the night.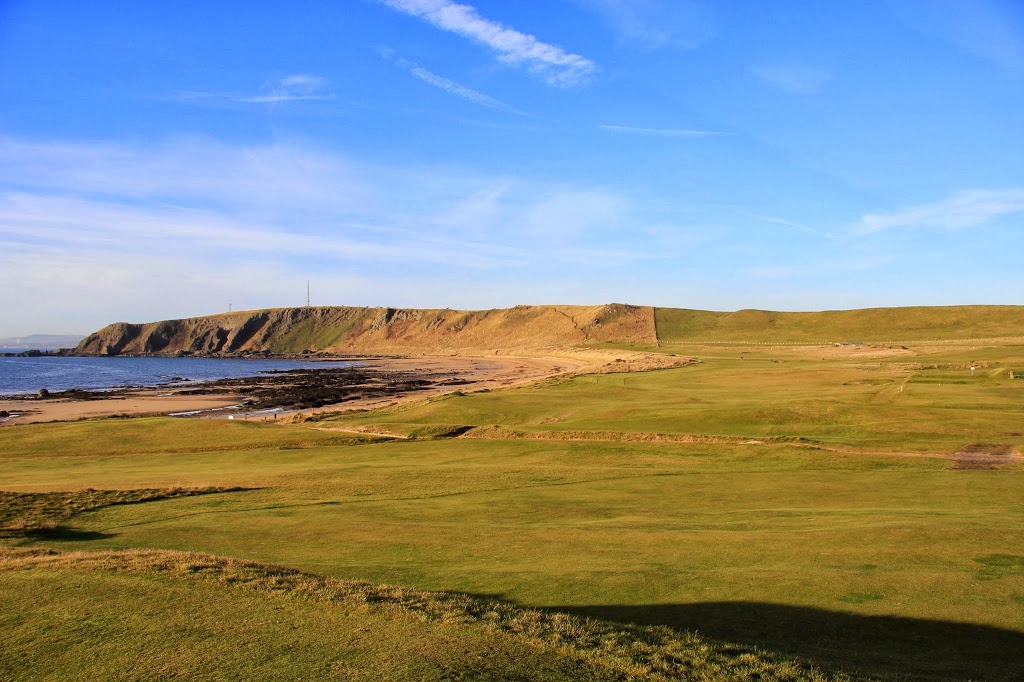 St Andrews Castle Course
I suggest using this day to enter the Old Course ballot for a second (or first) round. If you do not get a tee time, play the Castle! The Castle Course has come under fire for having extremely difficult greens, blind shots, and a difficult to walk terrain. All of those accusations are true, but if you enter the round without a scorecard, with a good attitude, and with your camera, you'll leave very happy. Enjoy a pint overlooking the course and sea in the Castle Course clubhouse after the round.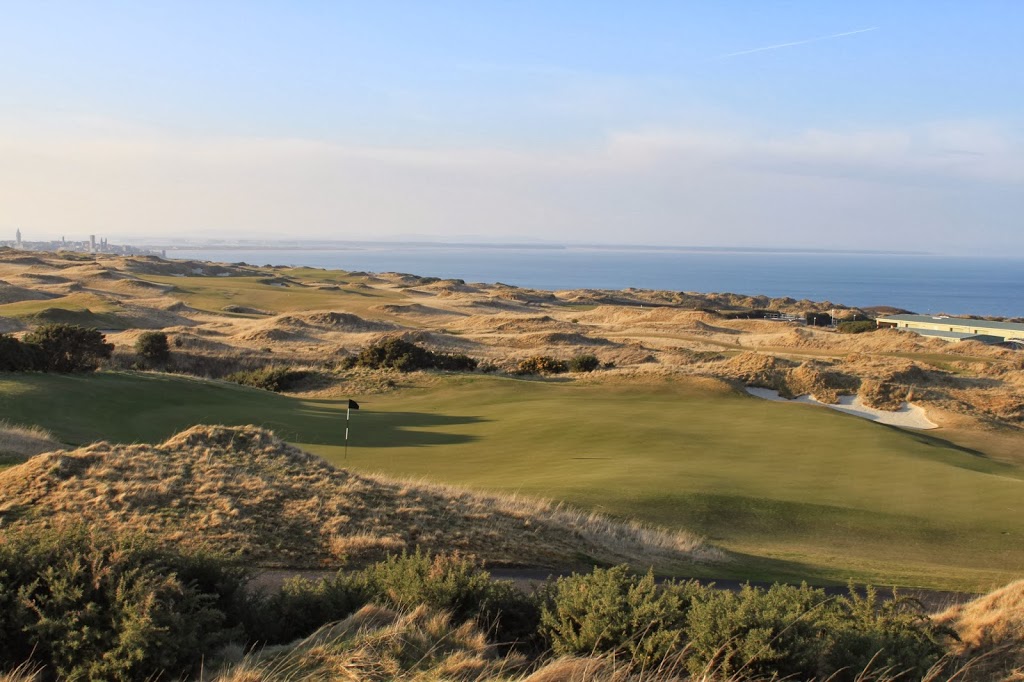 Kingsbarns Golf Links
I can't think of a more picturesque and enjoyable way to finish a Scottish golf trip. Kingsbarns is a great design with amazing facilities and better views. I have played Kingsbarns many times and caddied two seasons at the course. The only negative of the course is the ever climbing greens fee rate, which is now £200+ per person.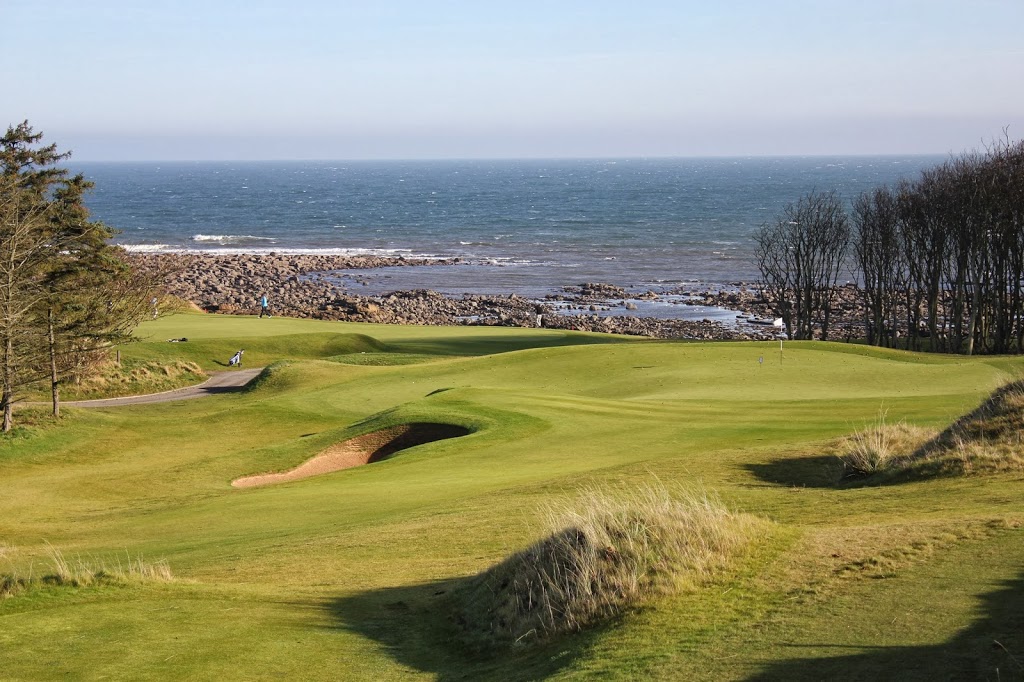 After playing these courses during your St Andrews golf trip, come back to Scotland again. Next time spend 3-4 days in Ayrshire playing Turnberry, Royal Troon, and Prestwick. Head north after seeing the west coast and spend 3-4 days in Dornoch, playing Royal Dornoch, Brora, Nairn and Castle Stuart.
If you have any questions about planning a Scottish golf trip, leave me a comment or send an email in the "About Me" section of the site.