This post is the second in a series about planning a golf trip to Scotland. The first post was How to Plan a Golf Trip to Scotland – enjoy!
Deciding where to play golf in Scotland may seem like a simple choice of ticking off the best courses, but the decision can make or break your trip in many ways. One major issue is not knowing the regions. You may know the courses you want to play, but you don't know exactly where they are in Scotland (i.e. "I've heard of Cruden Bay, but is it near North Berwick?" …no, it's not). 
Some golfers decide to leave their trip to a tour company, others plan it themselves, and more are now using the Scottish Golf Trip Consulting feature on the site to build a custom trip. With any of those options, this post will help you enormously.
Where to Go
The various golf regions of Scotland are outlined in detail below. However, you should know the correct general strategy when selecting regions. The goal of your trip should be to maximize time on the course or the town. Minimize your time on the road.
Driving distances may seem short on the map, but traveling on small Scottish roads takes much more time than you might expect. For instance, getting from St Andrews to Dornoch, Scotland is a 4-hour drive. To simplify things, I have created a table below with all of the driving times between Scotland's golf regions. Factor in a few of these drives and you've wasted an entire day just sitting in the car.
The temptation to drive all over Scotland ticking off every possible course can be overwhelming, but I know from personal experience that it can damage a trip. During my first year in Scotland I did a trip playing 13 courses in 8 days. I was left exhausted with muddied memories of each course. Instead of getting to know each spot, it was as if I had taken a quick glance at the courses. This leads me to the common mistakes when planning a trip…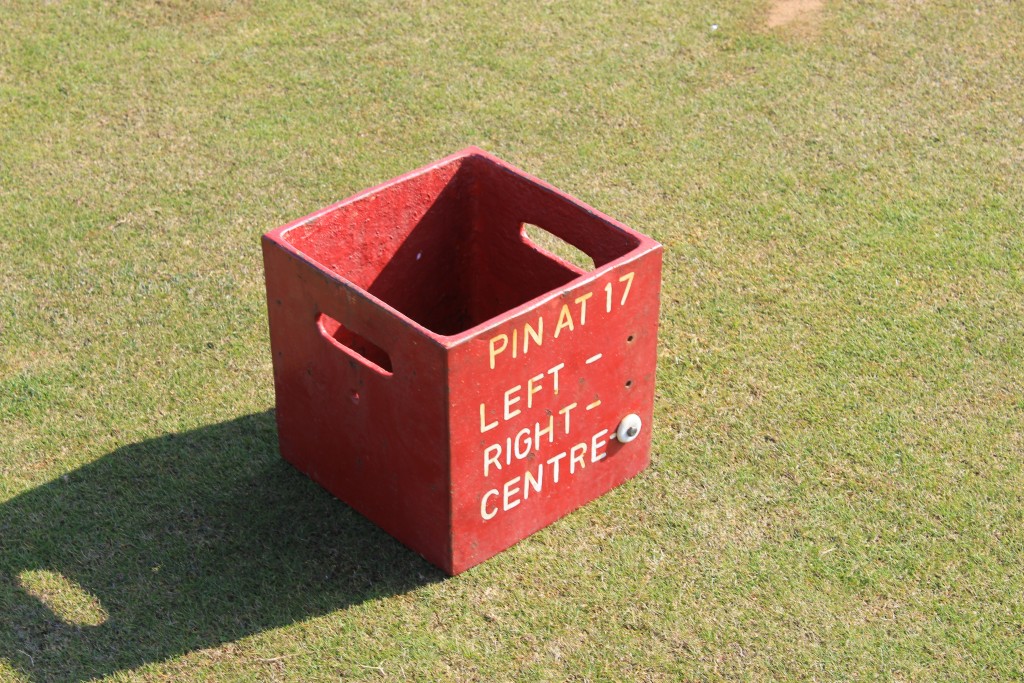 Trip Pitfalls
I suggest visiting no more than two regions in one week. Even then, I suggest making those two regions relatively close to one another. The Highlands and the Northeast are a natural match. St Andrews and East Lothian also pair very well. Once you add in a third region you begin to stretch things too far. It's suddenly a lot more time on the road and only one or two days in each area.
One of the most common mistakes I see from readers and Scottish Golf Trip Consulting clients is groups wanting to visit a huge range of courses in one week. It is what I call the "Dine and Dash" method. You finish those whirlwind trips with muddied memories and the equivalent of a quick synopsis instead of reading the book. You may get the photos on the first tees, but you won't have any lasting memories or knowledge.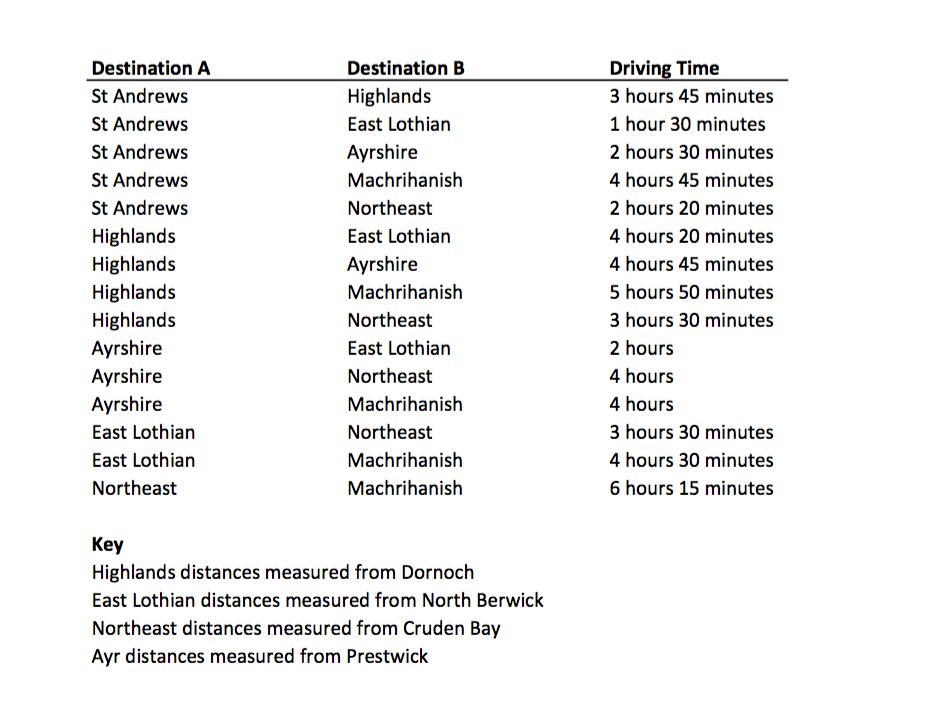 Regions In-Depth
To see the courses below on an interactive Google Map, click here.
St Andrews
–St Andrews Old, New, Jubilee, Castle Course, Eden, Kingsbarns, Carnoustie, Crail, Elie, and others-
St Andrew is a must-visit region for many golfers. It is home to the Old Course, but is packed with many lesser-known great courses. You could happily spend a week based in St Andrews making day trips to the surrounding area. It is refreshing to see more and more golfers doing just that these days. The journey from Edinburgh to St Andrews is just over an hour by road.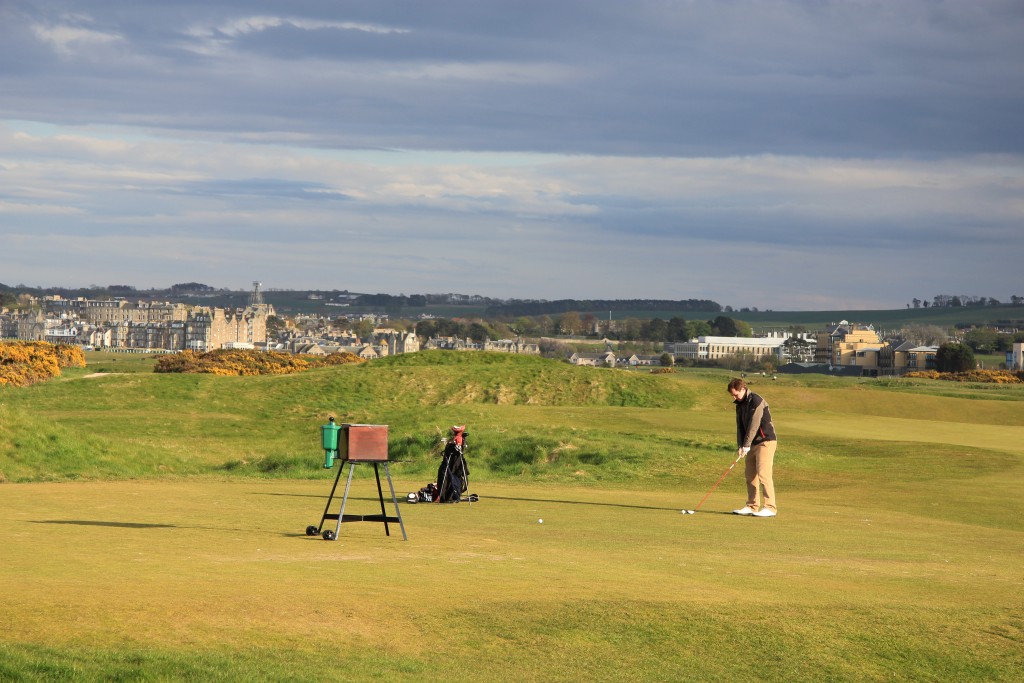 East Lothian
–North Berwick, Gullane, Muirfield, Rennaissance Club, Dunbar, and others-
East Lothian is about 30 minutes east of Edinburgh. It is extremely convenient and very charming. There is tons of golf packed within a very small area. St Andrews and East Lothian are a natural pair for a trip, with a 1 1/2 hour car journey between the two areas.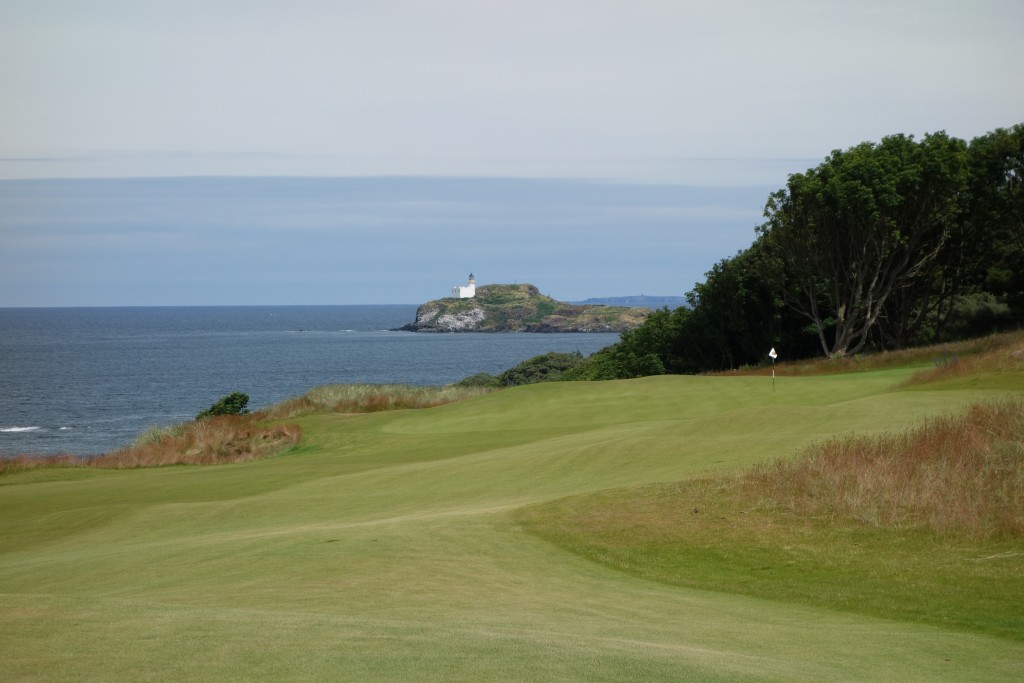 Ayrshire (and Machrihanish)
–Royal Troon, Turnberry, Prestwick, Machrihanish, Machrihanish Dunes, and others-
If you plan to spend the bulk of your time in Ayr and the west coast, consider flying into Glasgow. You will be about 2 hours closer than if you fly into Edinburgh. Keep in mind that getting from Ayr up to St Andrews is about 2 1/2 hours… not exactly a quick jaunt on Scottish road. Getting out to Machrihanish is another beast altogether. It is a 4 hour drive from Ayr to Machrihanish. If you want to make that journey, consider going by boat on the Kintyre Express.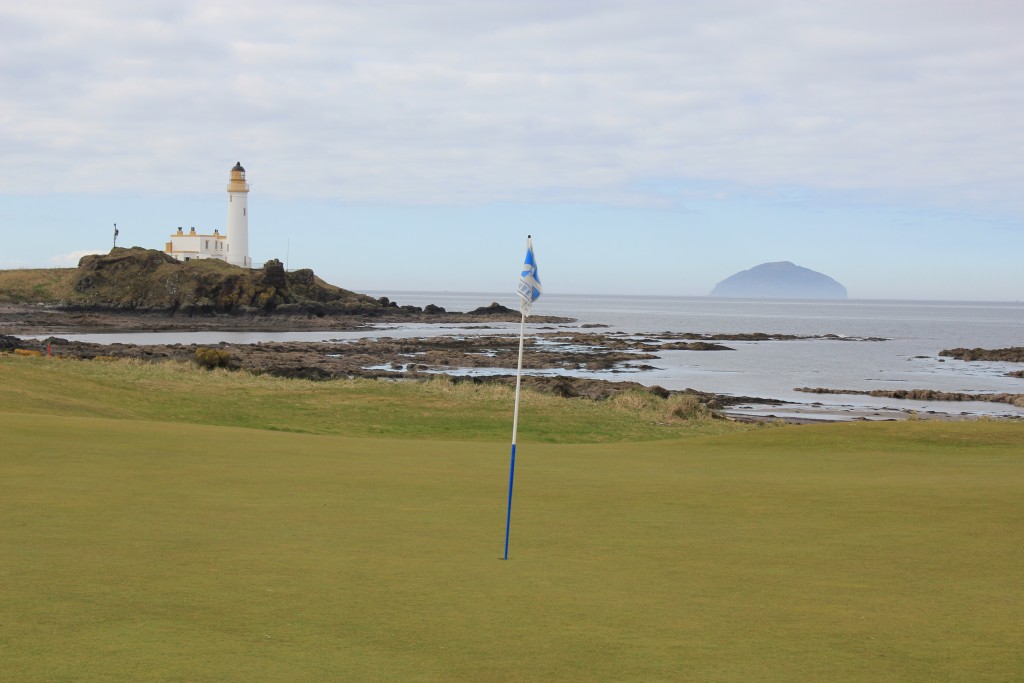 Highlands
–Royal Dornoch, Nairn, Brora, Castle Stuart, Tain, and others-
The Highlands really deserves an entire trip of its own. We spoke with author Lorne Rubenstein about it on the Scottish Golf Travel Podcast recently. Once you are up there, stay in the area and tap into all of the great golf! It is a 4-hour drive to get here from St Andrews, so you don't want to be popping up and down the country spending all of your time on the road. With Inverness airport just an hour away, I also recommend flying into or out of Inverness to maximize your time.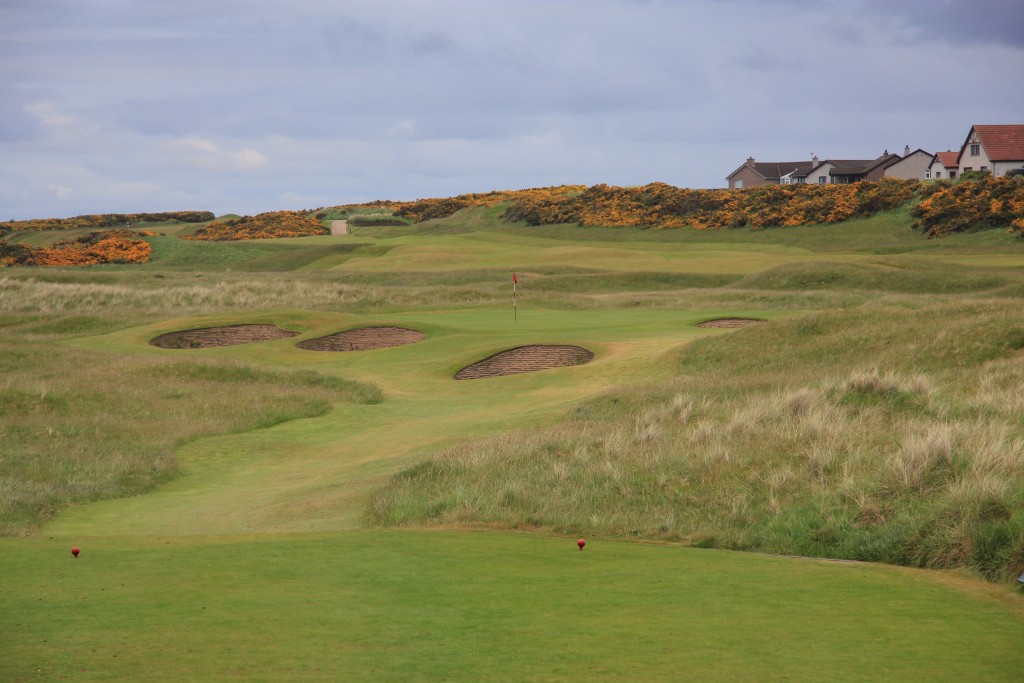 Northeast
–Cruden Bay, Royal Aberdeen, Trump Aberdeen, Fraserburgh, and others
This is perhaps one of the least tapped areas of Scotland. People "Dine and Dash" through the Northeast all of the time, but there is absolutely enough here to sustain a longer visit. The drive is 2 hours 20 minutes from Cruden Bay to St Andrews, so factor that into your planning!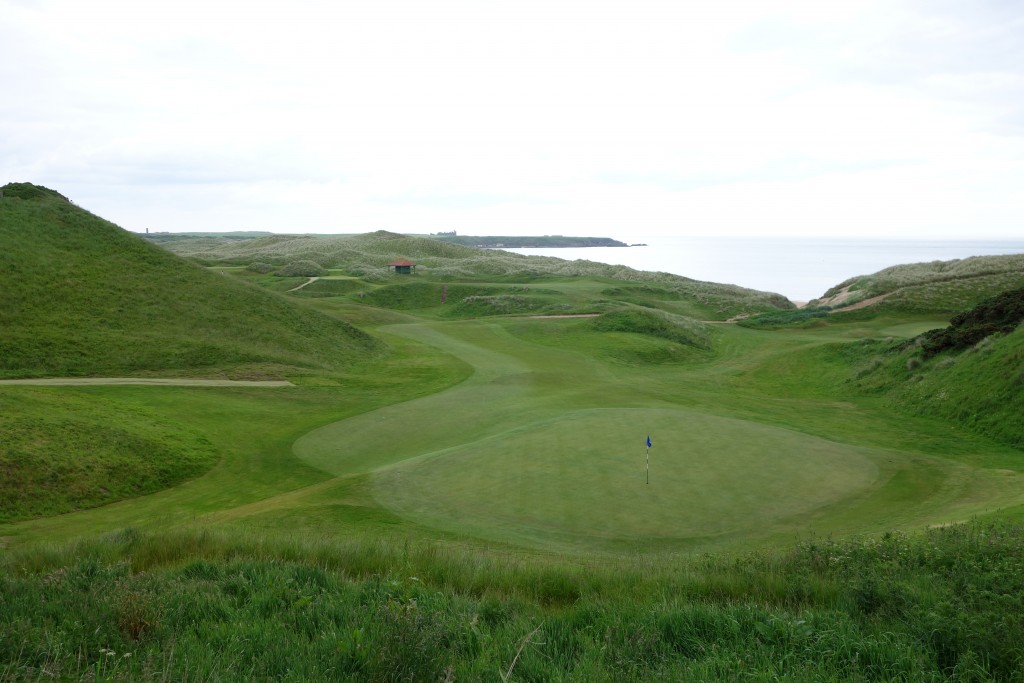 Valuable Resources
–Scottish Golf Travel Podcast (a great site and podcast dedicated to Scottish golf travel)
–Top 100 Golf Blog (Scottish course reviews in this case)
–Visit St Andrews (perfect for local tips and recommendations)
–Scottish Golf Trip Planner (a section of my site dedicated to planning your own trip)
–Scottish Course Reviews (my large database of Scottish course reviews)
Choosing where you want to play golf in Scotland is perhaps the most crucial part of any trip. If you are thinking about taking a trip, but don't have the time to plan it yourself, have a look at the Scottish Golf Trip Consulting feature on the website. It provides a great alternative for golfers who want to book their own custom trips. As always, if you have any questions, email me at graylyn@graylynloomis.com.