This is the 12th post from Liam Frean in his Living as a Links Golfer section of the site. Click here to read more from Liam as he lives as a student at the University of St Andrews.
It isn't always clear where you can practice golf in St Andrews. And, if you're like me, you tend to find inspiration to practice after watching a Major Championship. The US Open at Oakmont did the trick this year, and I'm sure Troon next month will do the same. The question is, is it possible to perfect your game in St Andrews?  The answer is yes, of course, but in order to do it you'll need to know the best practice areas on the links… some are literally hidden.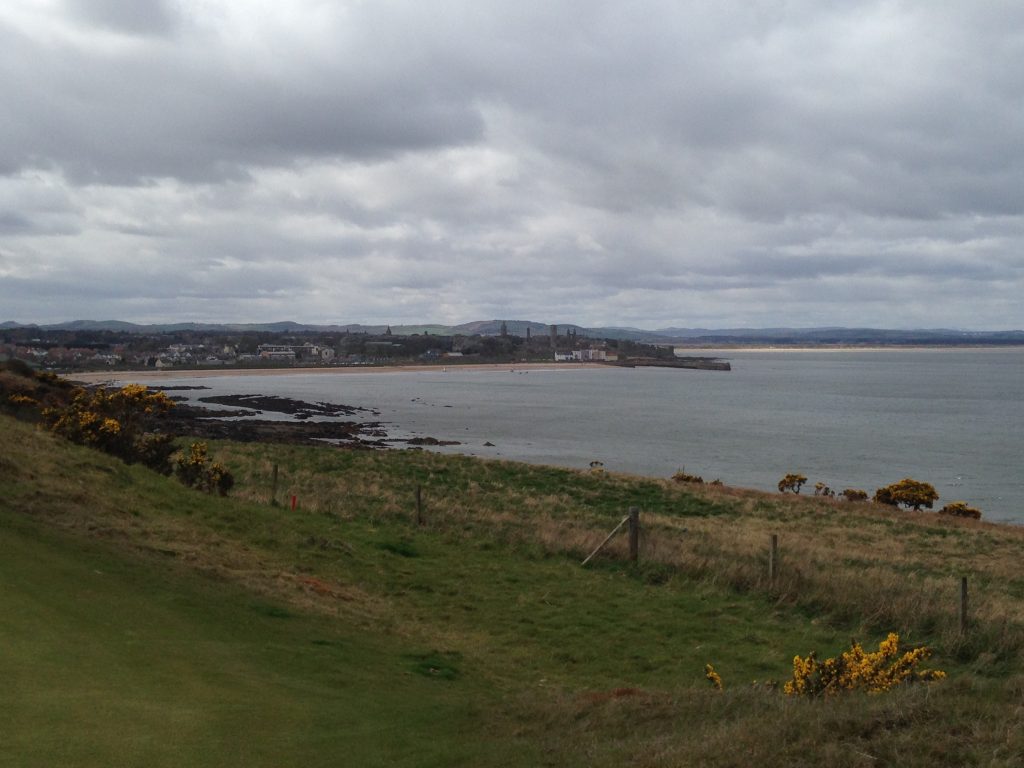 Long Game
St Andrews has everything you need to better your game (or at least try in my case). The biggest asset is the St Andrews Links Academy, which has a plethora of coaches, all with different approaches and areas of expertise. Having these people, along with Trackman and SAM PuttLab, can make a huge difference for your game and provide all the information you need to improve. I have been luck enough to have lessons at the academy and they have definitely improved my poor excuse of a golf game.

Short Game
Just before the US Open, I made extra use of the practice facilities in St Andrews while my father was in town. I made a lot more use of the hidden range between the New Course's 15th and Jubilee's 16th hole. Its main attraction is that you can use your own golf balls, so a range session does not cost a fortune. It also has a great little short game area which is a spot I need to visit more often.
Putting
If you fancy a bit of fun with the putter, the Himalayas are a great place to fight the yips. The outrageous slopes will make any putt you get on the "actual" course look easy, and when you have a friend like me who misses everything longer than 3 feet it will make you feel a lot better about your own short game. It is also a short walk from the Dunvegan, which is currently up for sale for those that want a more permanent drinking spot.

On Course
The Balgove next to the St Andrews Links Academy is a great place to get some good approach shot practice. On the other end of the spectrum is the Old Course, which is also a great place to practice on a quiet day. I think the chance to play the first and last holes with a couple of people watching helps your confidence in competitions. Plus, always end up playing with so many different and friendly people. Purely by chance, I played the Old at the start of June with Jason Dufner's longtime caddie Kevin Baile. I showed up the the starters hut at about 2PM and asked if there was a spot, to which I was told "no chance." In a bit of a grump, I stuck around on the putting green to practice a few putts and then was told they were putting three singles out in a group and I had a game! The Old Course gives you a chance to meet loads of different people from very different walks of life, all of which can teach you something different.
19th Hole
This is often the aspect of people's game that needs the least work, especially when there are no really bad drinking spots to frequent in St Andrews. If you want to find a great place to make that round sound even better, or make it hurt a little less, the Dunvegan or Jigger Inn are always great places to visit (more on St Andrews 19th holes here). They are iconic and provide all the necessary resources to celebrate that round at the home of golf.