When one thinks of when to visit the Home of Golf, the months of December, January and February definitely do not come to mind. Why make the trip to play rounds during the coldest and most unpredictable weather months of the year? Well, actually, these are some of the best months to be in St Andrews!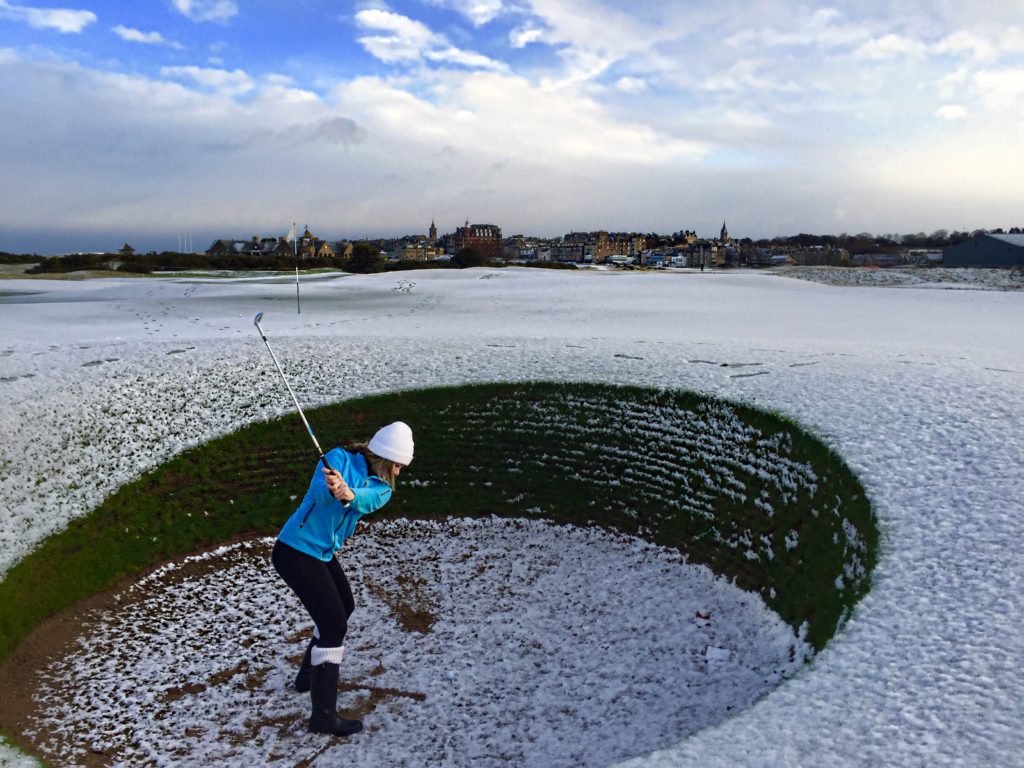 The lack of tourists and rare days of snow actually make the dreaded months of winter special in their own way. The fact that a tee time on the Old Course is typiclly much, much easier to obtain during this time of year is another perk!
Being from Florida, the days of snow excite me not only because I am not used to snow, but also because it is beautiful to see the town and courses turn into a white winter wonderland. Fortunately when the snow sticks it usually melts off within a day, so you do not have to go very long without being able to play a round.  Being able to play golf year round in St Andrews, minus those few days here and there of snow or frost in the winter, makes it all the more unique.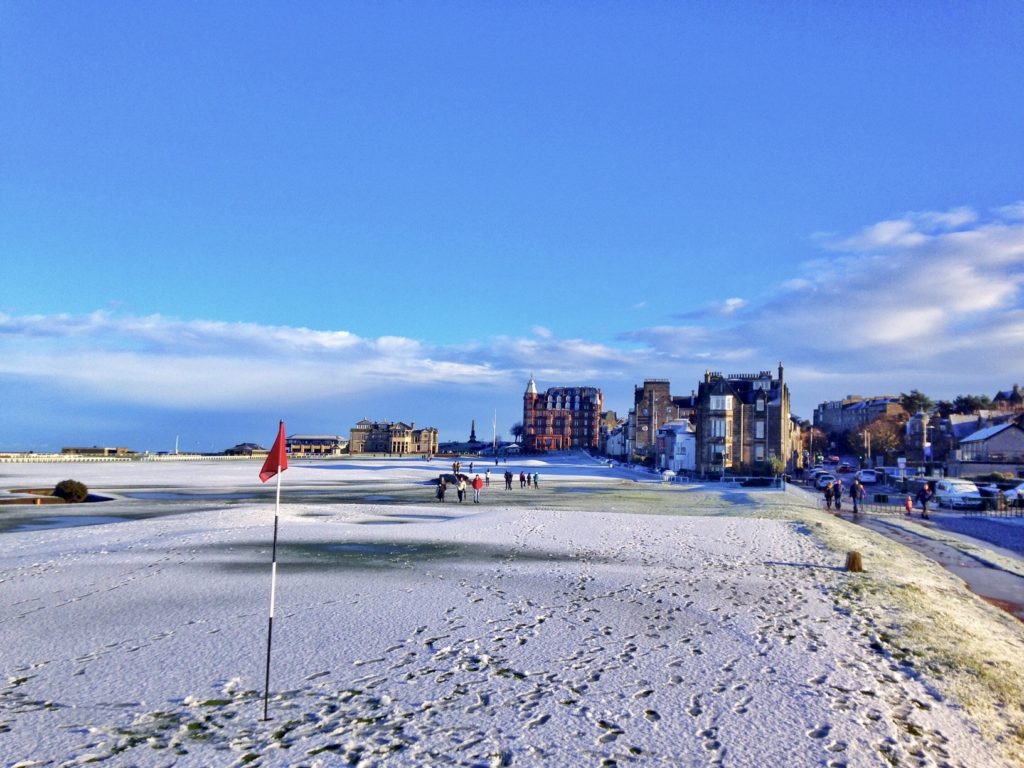 Obviously the very windy and cold days are not ideal to play in because rain, sleet, snow and even hail are all possibilities. But, these intense weather conditions make you a mentally tougher player and allow you to appreciate the warmer, sunnier days so much more!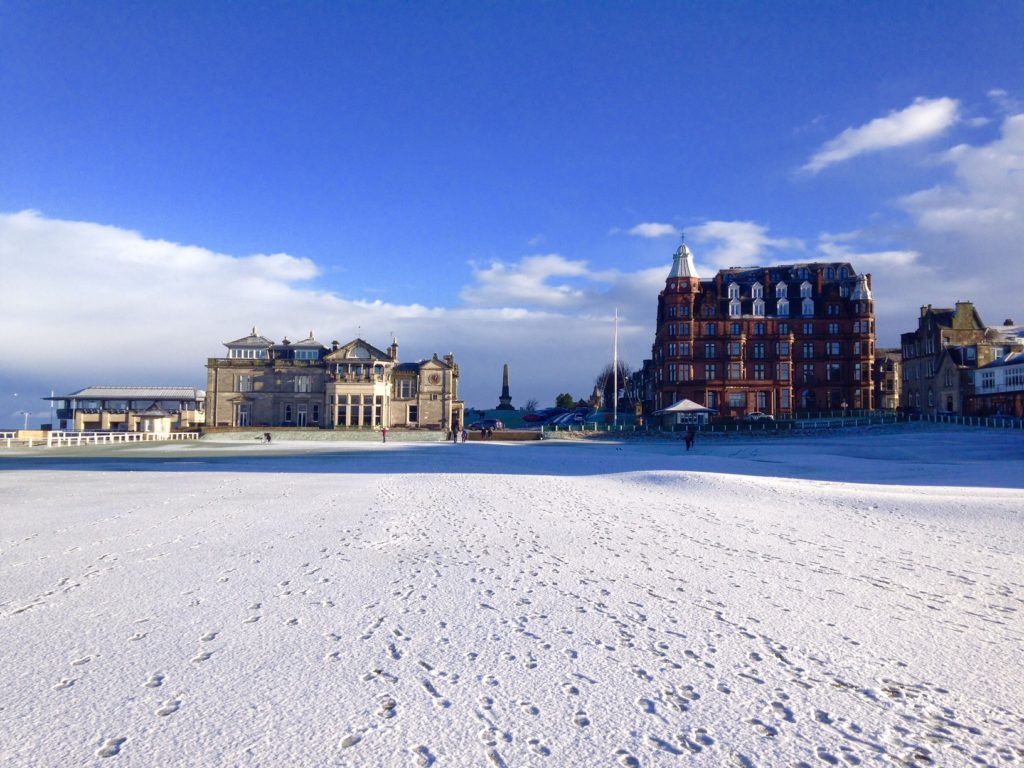 Visiting St Andrews in winter can be truly magical. You will need a bit of luck, as the weather is so unpredictable, but winter months can offer beautiful scenery, especially with the snow-capped peaks you can see in the distance from nearly all of the courses in town.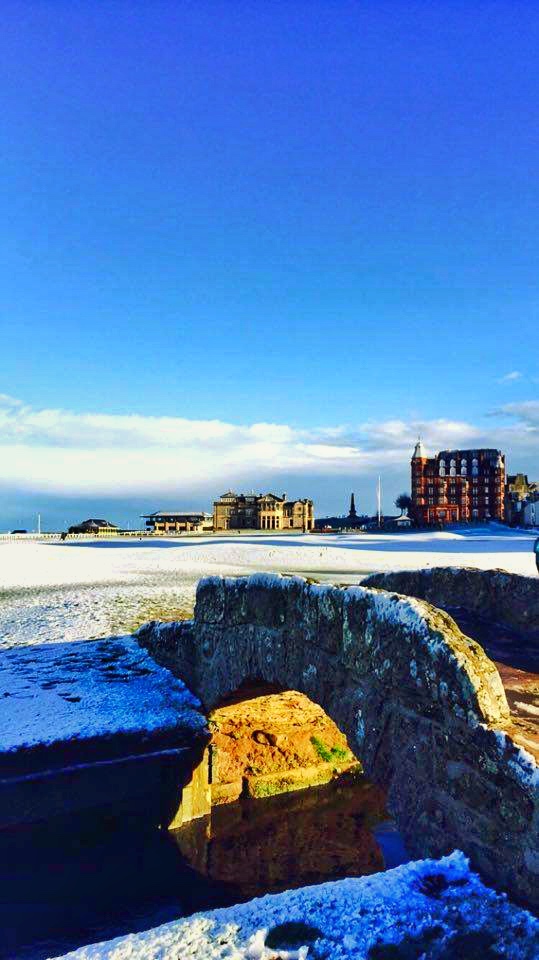 As we have now reached March, I will miss the occasional days of the town and courses covered in snow, but I am looking forward to playing in warmer and sunnier weather!