This review is written by my good friend Andrew Rehfeld, who continues to offer his vast knowledge to the site as equipment editor.
Given my very positive last driver review on the Tour Edge CB4, I'm sure it sounded like I was completely sold on the product.  However, given my habit of constantly switching clubs and trying new equipment, I started looking elsewhere almost immediately. I noted in the CB4 review that the club was almost impossible to turn left. I found that this was inconsistent with the rest of my clubs. If I was hitting the driver straight all day, I would be drawing my irons all day. I wanted to find something that played more neutral.
Ever since it was released, I've wanted to try the Yonex EZONE Type 380. Similar to most drivers released in Japan, the price tag was way out of my budget (~$800). Without being able to try it first, there was no way I was going to pay that much, although I later found that you can buy it from the US Yonex website for $359 (oops!). Anyway, because it's been a few years since this driver was released and Ryo Ishikawa played it, I was able to buy a new head by itself for $170 on eBay (it's not uncommon for Japanese clubs to be sold new, head only).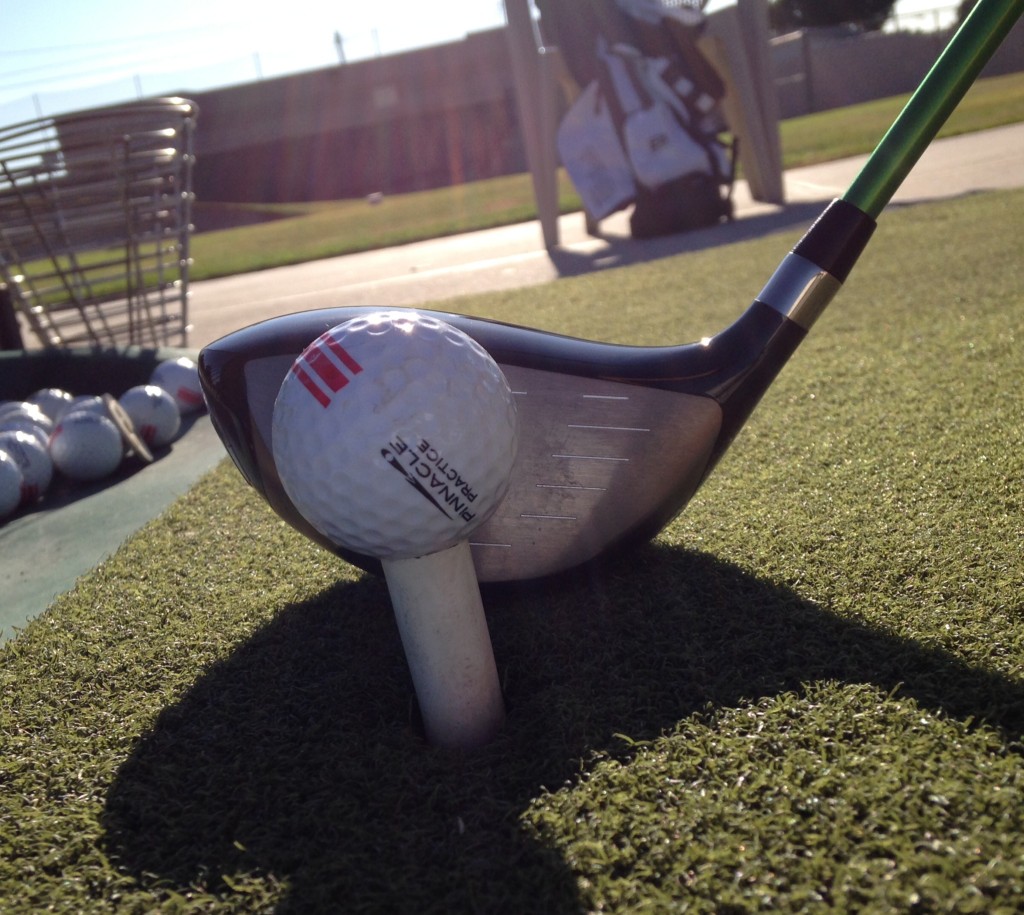 Setup
I initially ordered the driver at 10º, but I later switched to a 9º (I'll explain later).  I stuck with the same Oban Revenge Shaft 04 Flex 55g shaft I've been playing for three years, but I cut this driver down a to 44". It seemed to setup better at that length. I also had to add quite a bit of lead tape to bring it up to my preferred D-2 swing weight.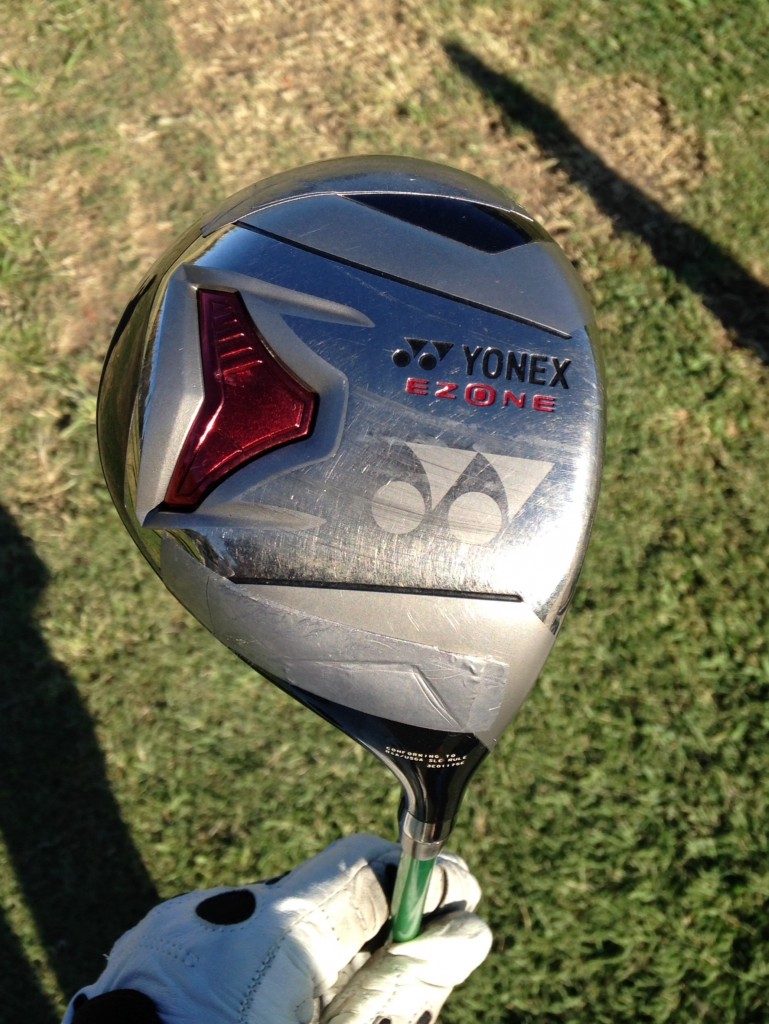 First Impressions
The look of the driver was one of the main reasons I was drawn to it… and it is BEAUTIFUL.  The 'Type 380' refers to its 380cc head, which is obviously tiny by today's standards.  It has a very simple, clean look that reminds me of the drivers from the early 2000's (my old Titleist 983k).  The crown is plain, has no alignment aid, and its traditional pear shape is just awesome.
Yonex is Quality
As noted, I originally started with a 10º but switched to a 9º.  Because I don't hit the ball incredibly high and all my recent drivers had been 10º, I thought that would be the correct loft for me.  Especially with the old-school, compact head and its forward weighting, I actually thought that I would have trouble getting the ball up in the air. Ironically, the ball actually spun quite a bit with the 10º.  The launch was fine and the flight wasn't too high, but I wasn't getting much roll and had lost distance from the CB4.
I was hesitant to switch to the 9º, because anyone who knows golf clubs also knows that the loft number on the bottom of your club doesn't mean much – some drivers have been tested at +/- 3º their indicated loft.  And with all of the adjustability on drivers these days, I imagine that manufacturers get away with even more.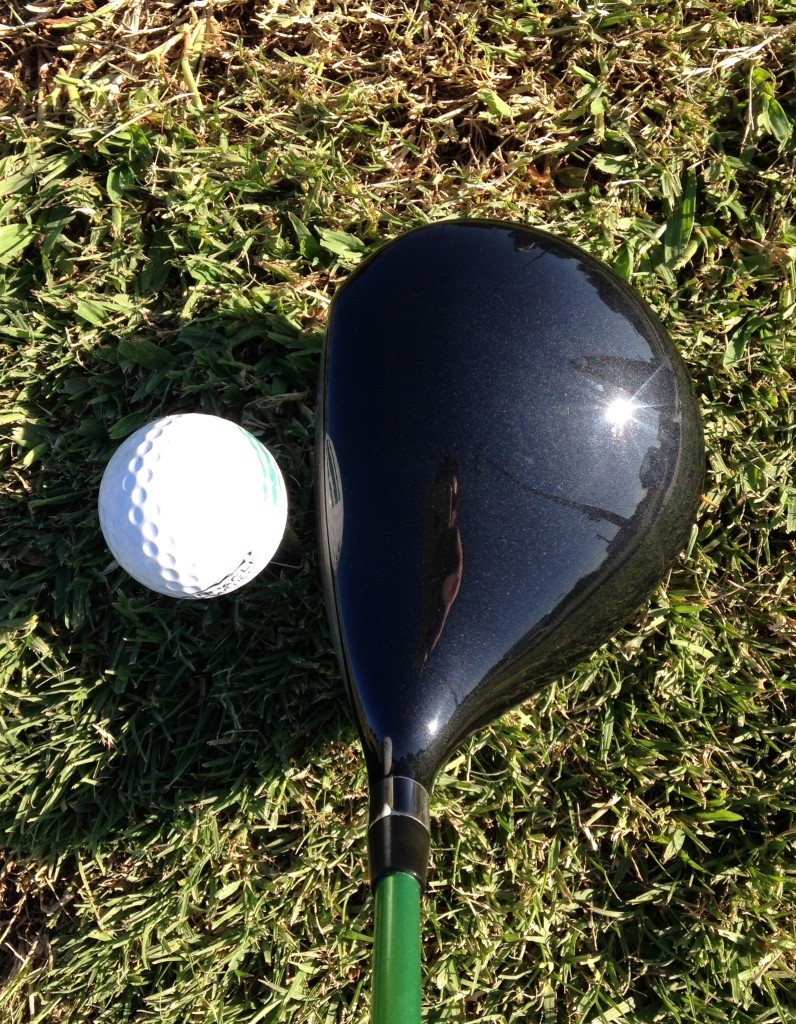 Anyway, I eventually bit the bullet and bought the 9º.  One of the big selling points for Japanese clubs is that their manufacturing tolerances are supposed to be a lot higher.  I'm not really one to buy into hearsay on the internet, but I'm now a believer.  I took the 10º and the 9º to my local club-builder to have the lofts measured; to my complete shock, he measured the two lofts at exactly 1º apart.  If nothing else, Yonex is serious about quality.
Performance
With plenty of rounds and range sessions under my belt with the driver, I found the Yonex to be an awesome club that will likely stay in my bag for a long time (though, I'm not sure I can be trusted).  If there's anything I've learned in owning so many clubs, it's that they never live up to the hype. Because the EZONE didn't have much press in the US, and it doesn't have any gimmicky technology, there wasn't much hype to live up to.
Bottom line, this club is seriously fun to hit. It's a traditional driver that keeps up with the big names in distance, it looks great, and it feels great.  The forgiveness of its 380cc is what you'd expect (NOT forgiving); its glue-in shaft doesn't allow for any adjustments of loft/lie/etc; it doesn't have any adjustable weights; and it doesn't have a big technology story to bring to the table. The club's center of gravity being directly in the middle of the clubface is the one thing that Yonex advertizes, and I tested this to be true. Other than that, there is nothing particularly "innovative" about the EZONE.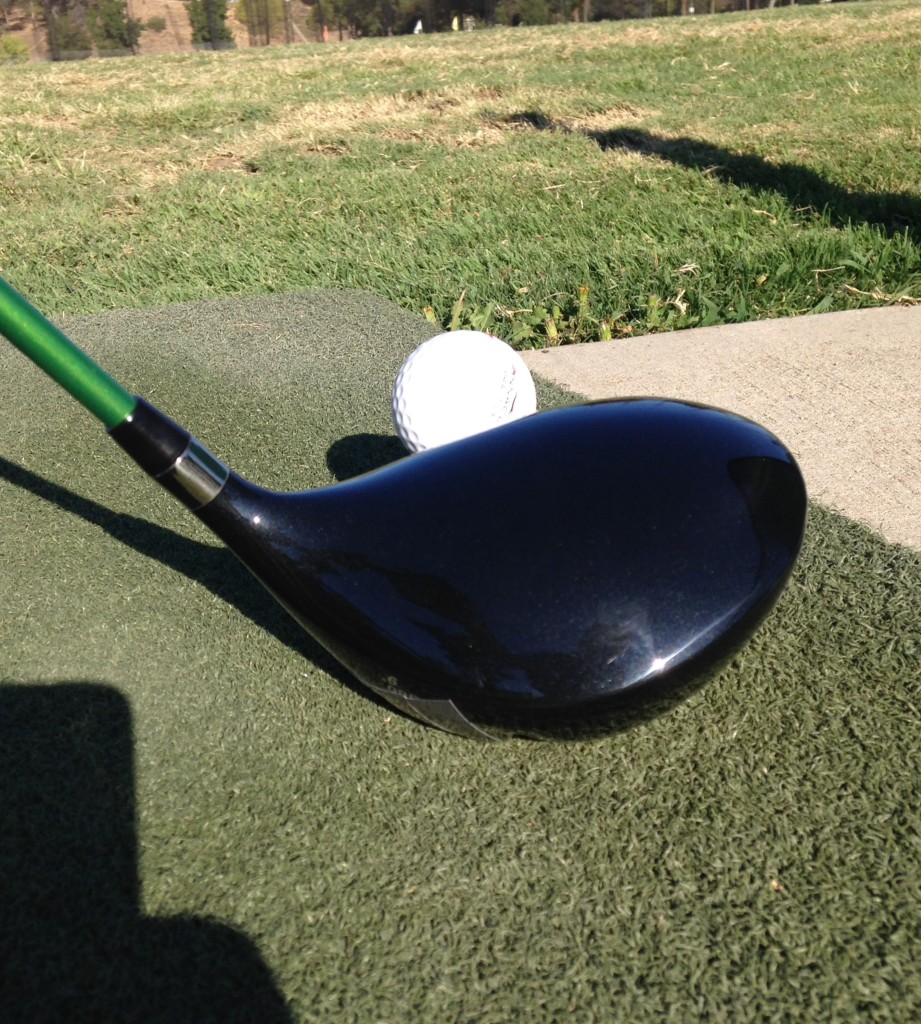 Once I switched to the 9º, I was hitting it the same distance as the CB4 with a low launch, low spin flight. I probably hit my drives a bit lower than ideal, so I assume the carry distance is a bit shorter than it could be. This comes from the fact that the EZONE doesn't have a lot of the newer technology that allows for the high launch, low spin. But for me, it doesn't matter.
As noted, the forgiveness is lacking, but this can't be surprising.  On the other hand, I feel more comfortable hitting this driver than any driver I've ever owned. Because of that, I rarely have mishits, and I hit more fairways than I have in the past. This just goes to show that you can have the most forgiving driver ever, but if you don't feel confident over the ball, it just won't work. 
In terms of workability, this driver is (unsurprisingly) very workable. I don't think many people have much need to work a driver, but its neutral position allows the ball to go both ways at will (I just prefer to try to hit the fairway!). For me, the key to the neutral position was that it matched the rest of the clubs in my bag.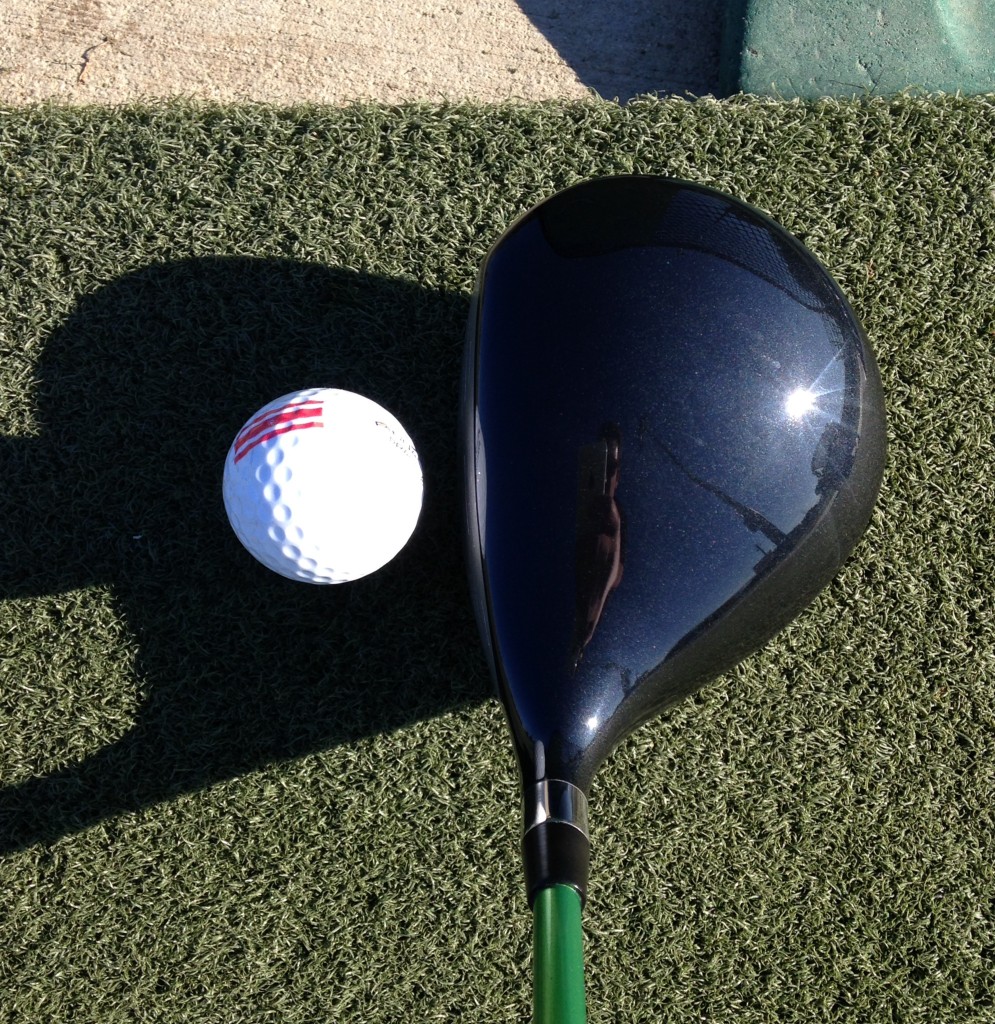 Feel and Sound
A big standout for me was the feel and sound of the driver. Like the appearance of the club, the feel and sound are reminiscent of simpler times.  The feel is solid, not hollow, almost like the sound of a steel headed driver. Again, I would compare the feel and sound to the Titleist 983k, but it's a bit more solid and modern. The club has a composite crowd, so that contributes to the less hollow and quieter sound.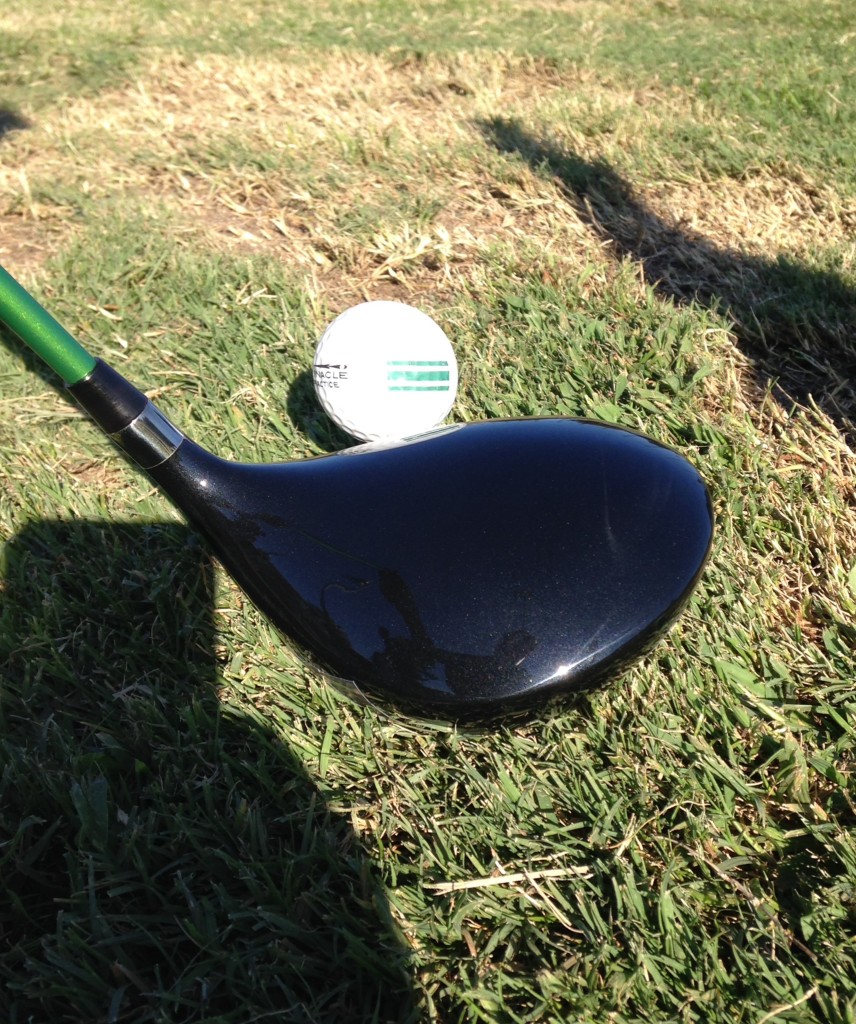 Conclusion
The Yonex EZONE Type 380 is a high quality club meant for the purist. While it doesn't make any leaps or bounds in the technology department, it plays like a true golf club, and it doesn't lie when a bad swing is made. Similar to my reason for playing blade irons, I'm going to stick with this driver. The more forgiving and adjustable that drivers are made, the more they are just compensating for bad swings. I like knowing that a good shot came from a good swing. At the end of the day, the EZONE speaks to the age-old wisdom that, above all else, you need to play with what you are most comfortable. For me, this driver inspires confidence, and it's truly fun to hit.  Because of this, I hit it better than any driver I've ever had.