While 2016 was a big year for my golf life, 2017 was a big year for my non-golf life. I got married in February… and then did it again in July. Our actual wedding ceremony was here in the United States, but we held a celebration party in my wife's native England in the summer. It took the planning of two weddings!
Between the wedding(s), work, and life, I didn't take many personal golf trips. Instead, almost all of the golf trips I took in 2017 were for work.
Following a similar theme to 2016, I decided to give out "awards" in fun categories as you'll see below the list of courses that I played.
Courses of Note Played in 2017 
I'm fortunate that my employer – LINKS Magazine – allows me to write reviews on this site of courses that I play for work. The deal is that I write a review for my site a few months after coverage has run in the magazine. With that in mind, check out the courses of note that I played in 2017. I've reviewed some (those clickable reviews in blue) and others will be reviewed in early 2018. Enjoy!
United States & Mexico:
Congaree
Forest Dunes (The Loop) – highlight playing with Doak
Golden Horseshoe (Gold Course)
Kiawah Island Club – Cassique
Naples Beach Hotel & Golf Club
Pinehurst No. 2
Pinehurst No. 8
Pinehurst – The Cradle
Quivira Golf Club
Secession
Spring Island
Stoatin Brae
Streamsong Red & Blue
Tiburon (Gold and Black Course)
Trinity Forest
Winged Foot (West)
Scotland:
Brora
Castle Stuart
Durness
Golspie
Reay
Royal Dornoch
Skibo Castle
Trump Turnberry
Total Flights:
30 flights
Most Scenic Course – Quivira Golf Club
Quivira Golf Club Review | Located in Los Cabos, Mexico, Quivira is hands down the most beautiful course I played this past year. The halfway houses (yes, multiple) at Quivira also make it a real contender for best halfway house.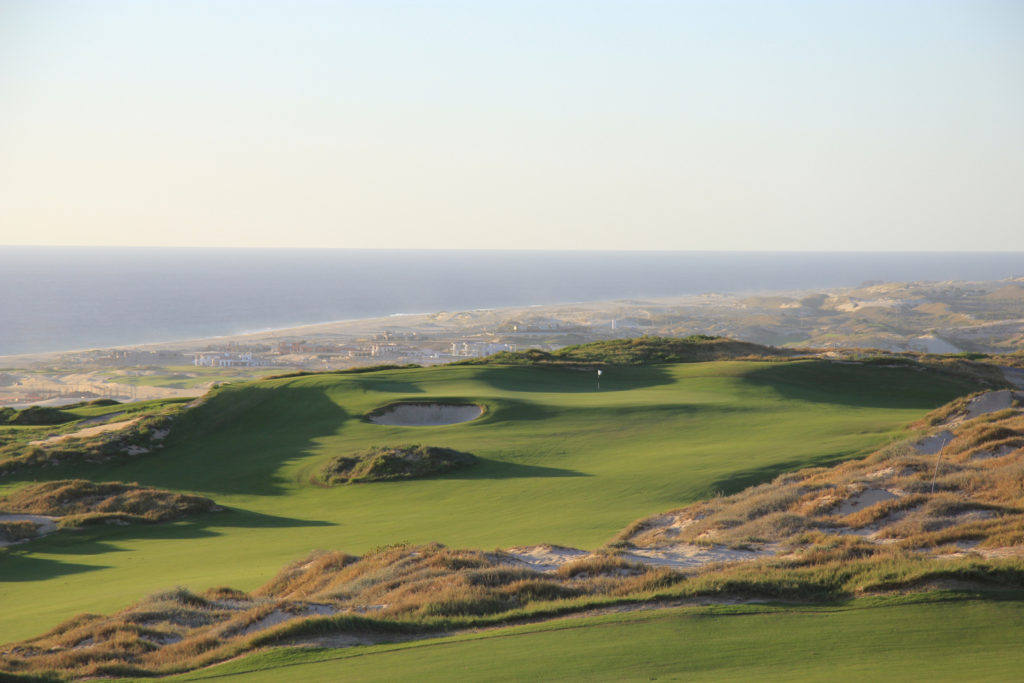 Best Surprise – Ackergill Tower
I visited Ackergill Tower during my journey on the North Coast 500, a 500-mile road trip through the Scottish Highlands. While there I didn't stay in the castle, but instead stayed in a treehouse. Yes, a treehouse. Look out for more on the experience in an early 2018 review on the whole journey.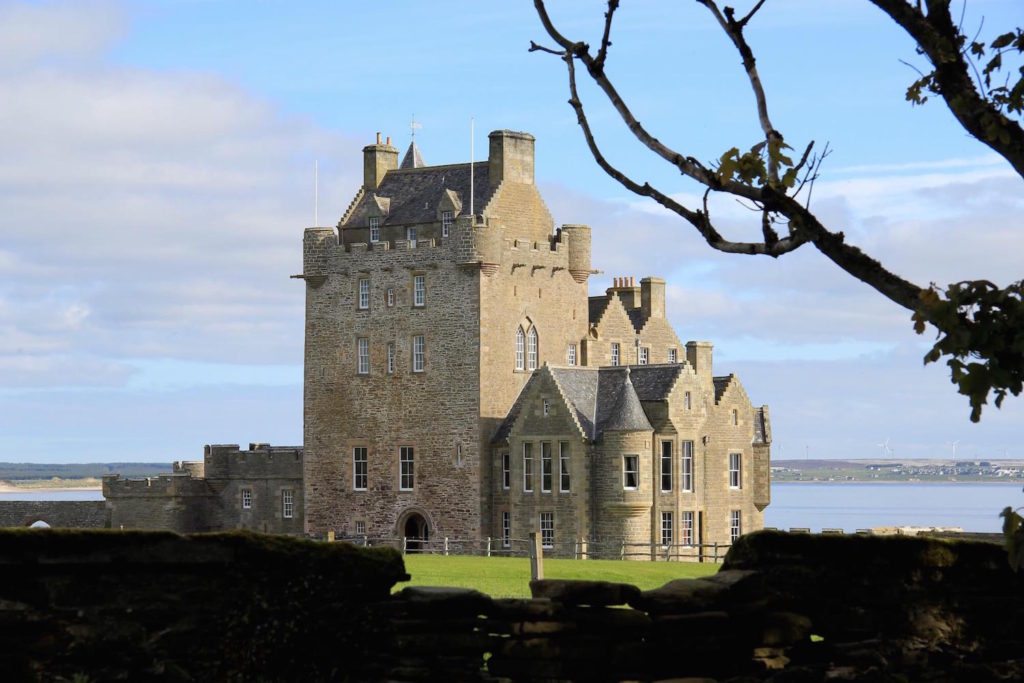 Best Golf Trip – North Coast 500
I won't get into the journey here and will instead save it for a large post in 2018, but the North Coast 500 was one of the best trips, golf or not, that I've ever experienced.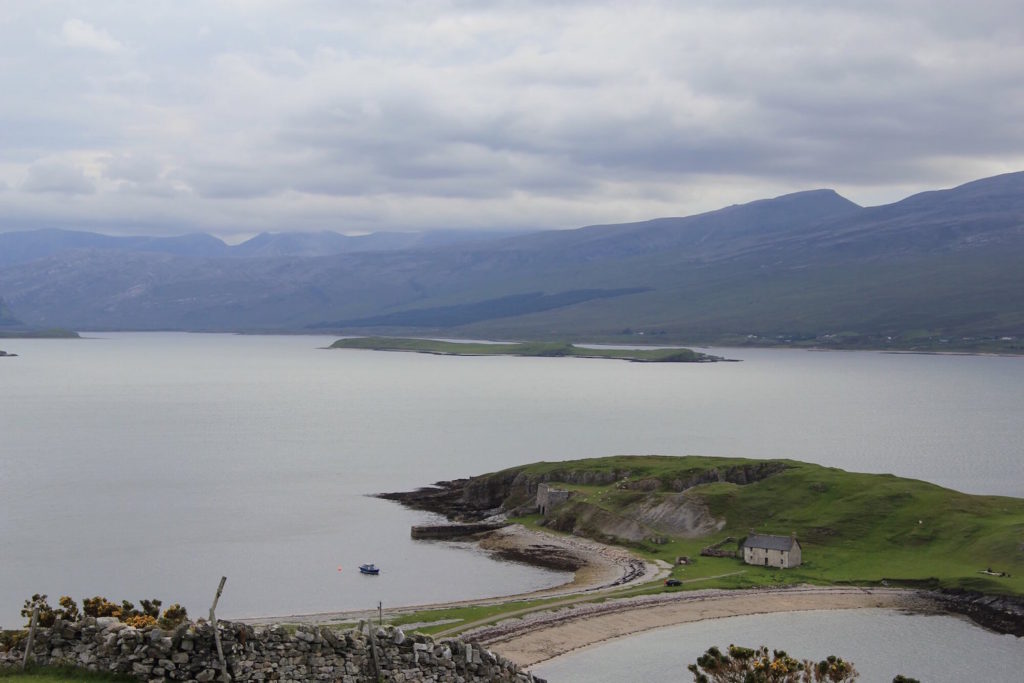 Most Enlightening Experience – Forest Dunes (The Loop) Playing with Tom Doak
I was fortunate to play The Loop with its architect, Tom Doak. Playing a reversible course was a totally new experience and to play it with the mastermind was a tremendous learning experience.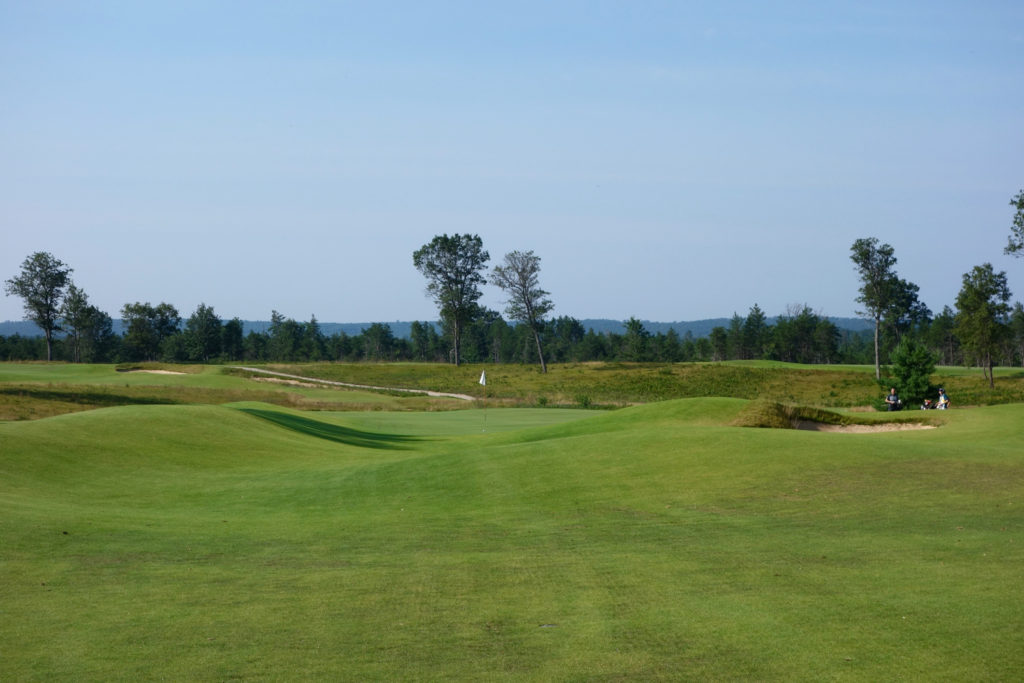 Most Memorable Experience – A Weekend at Skibo Castle and the Carnegie Club
Skibo Castle is home to the Carnegie Club, a private members' club that enjoys over 8,000 acres just outside of Dornoch, Scotland. Staying in the castle, shooting clays, and playing the Carnegie Links was my most memorable stay this year. Look out for more in a mid-2018 review.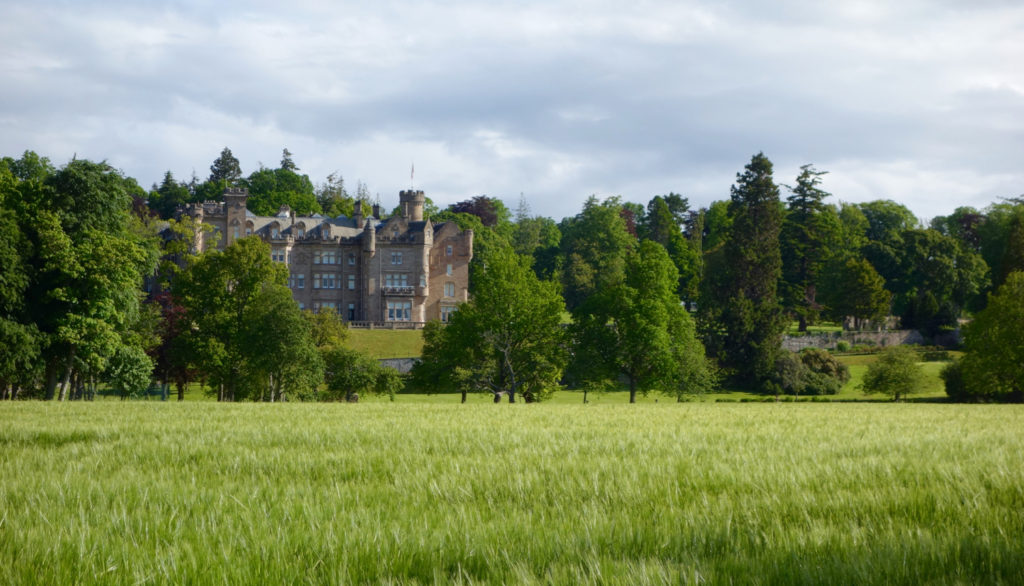 Most Worth the Journey – Durness Golf Club
Durness Golf Club Review | You'll have to read the review for full details, but Durness is the most northwesterly course on the British mainland. It's a real journey to get there, but it was worth every mile of driving.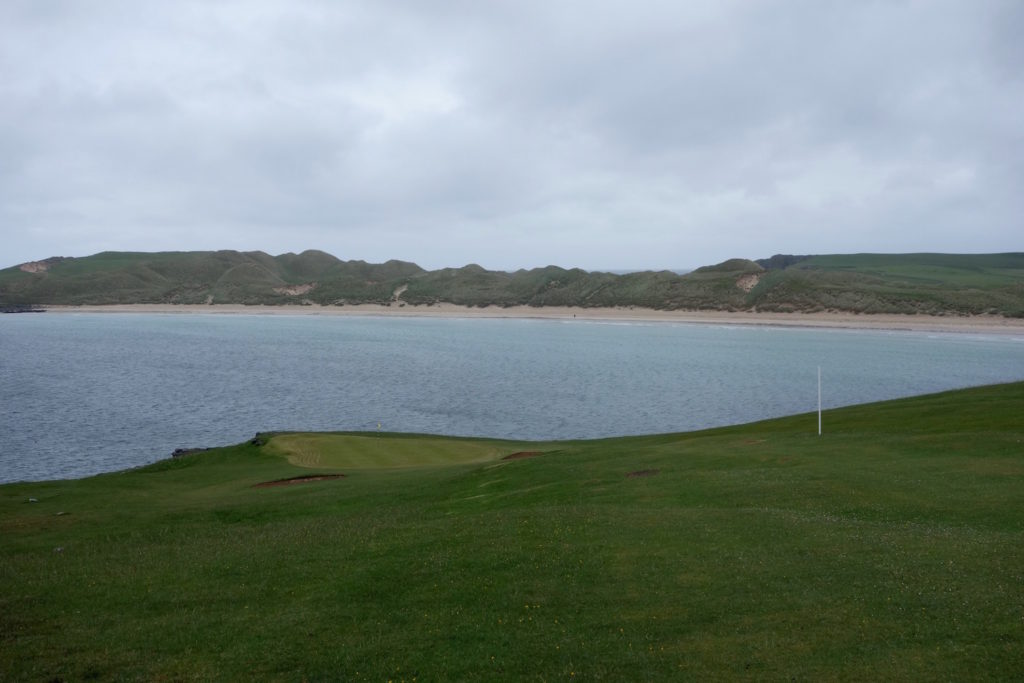 Most Fun Course – The Cradle at Pinehurst
The Cradle, an extremely fun and entertaining par 3 course, is the newest course at Pinehurst Resort. I was able to go for the opening of The Cradle and get the inside scoop on the design from its creator, Gil Hanse.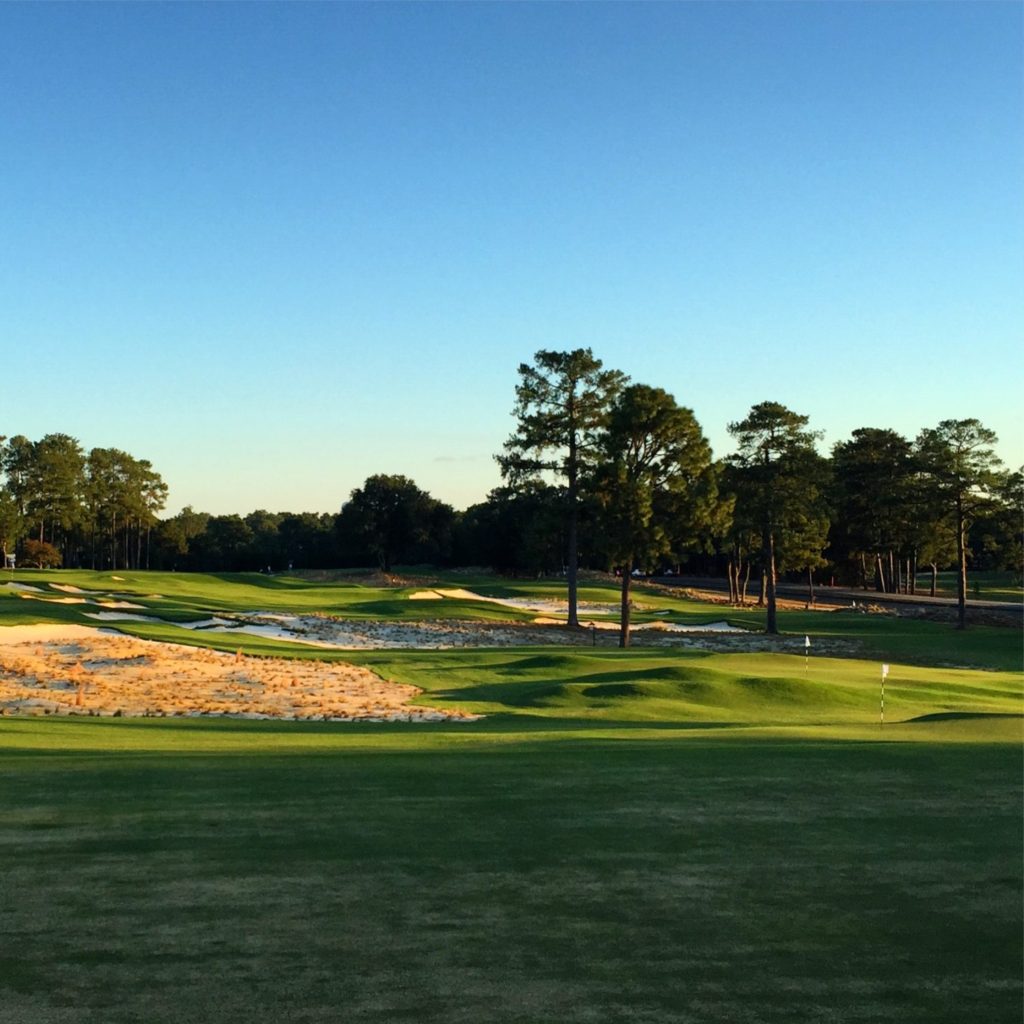 Favorite Clubhouse: Winged Foot
Winged Foot Review | It's tough to discuss best clubhouses without Winged Foot. We had our LINKS annual editorial planning meeting at Winged Foot this year and when we weren't meeting in the clubhouse, we were out on the course.