This latest round at Muirfield, or the Honourable Company of Edinburgh Golfers (HCEG), marks the second time that I have played the course. The first time we played the exclusive track, the wind was blowing 40 mph+, which made for a frankly unenjoyable round. With this second visit, we were able to fully experience Muirfield for everything that it offers, from a challenging golf course to an incredible lunch. The overall experience at Muirfield is hard to beat. It is different from nearly every other club and it oozes tradition.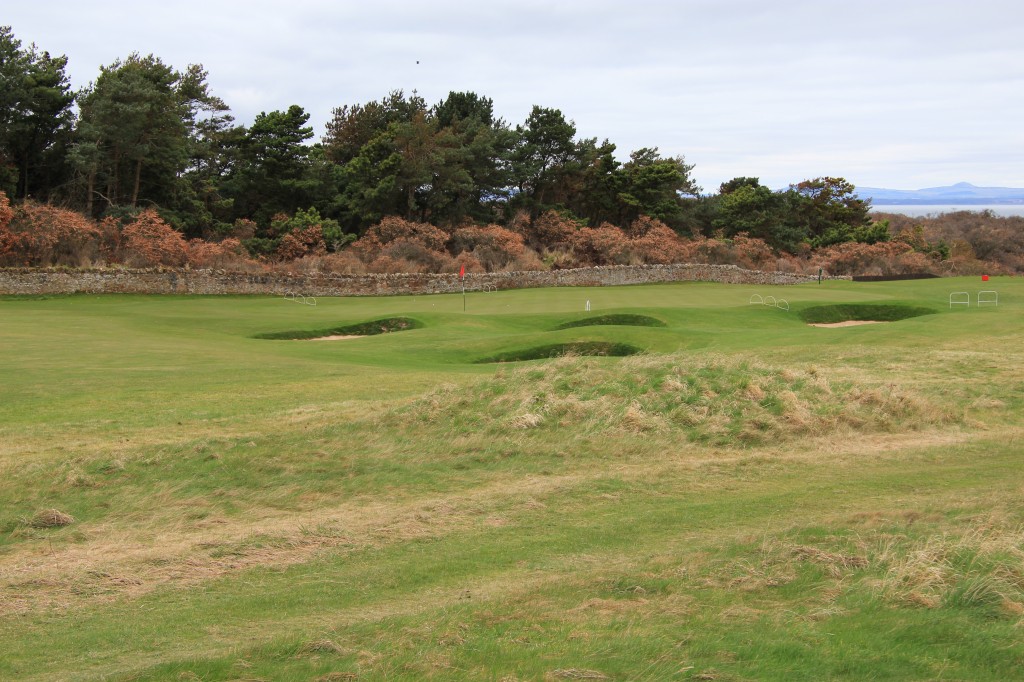 Upon arriving at Muirfield, we dropped our bags in the beautiful locker room before making our way to the very friendly bookings secretary with whom I had been dealing when arranging our tee time. Luckily for me, my home club has a unique connection to Muirfield.  I learned that the booking secretary had even been over to North Carolina to play my home track! After checking in, we had a nice coffee in the smoking room before changing out of coat and tie and proceeding down to the range to loosen up after the long drive from St Andrews. Golfers typically must book to play Muirfield on Tuesday and Thursday mornings. You play a morning round, having lunch, and play an afternoon round. It is an experience only matched by Prestwick in my mind.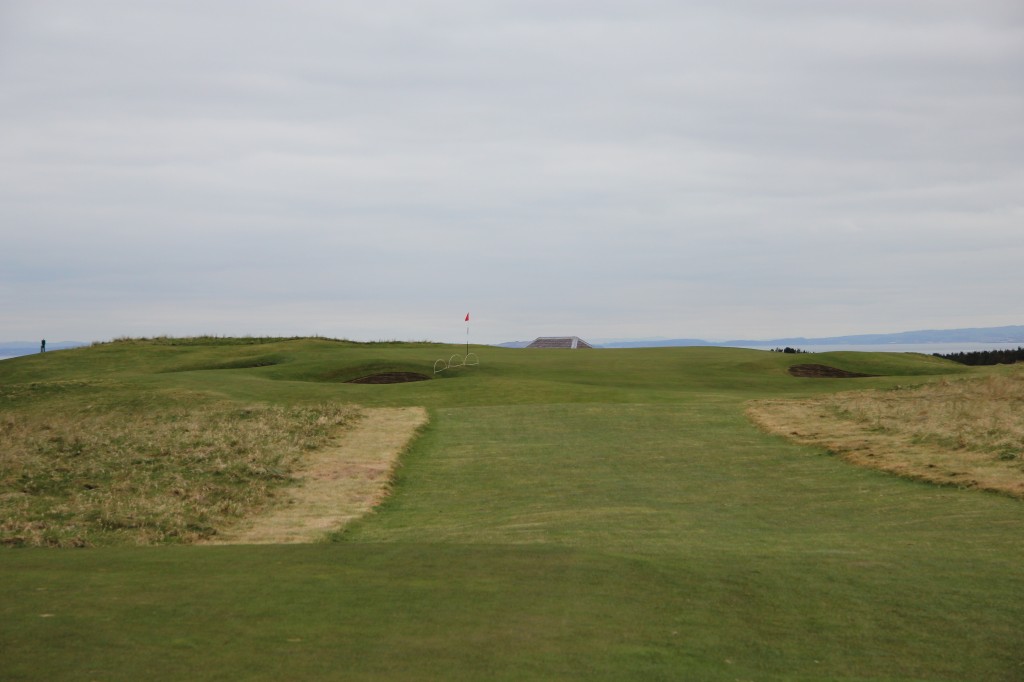 Two things are vital in order to shoot a low round at Muirfield: don't miss fairways and avoid bunkers. Very thick and high rough borders every single fairway. The rough was extremely tough. Keep in mind that we played the course in March, when the rough is lower than the summer. Combine this penal rough with bunkers seemingly everywhere and you have a good idea of the course. The bunkers are extremely well placed. Any errant tee shot or approach shot risks falling into one of these scoring death traps. A birdie on the final hole sealed my score of 77, but what was I most proud of? I only went in one bunker! The lines off tees and into greens are better defined at Muirfield than other Open rota courses, namely the St Andrews Old Course.
Post-round, we took a long shower in the locker room, changed back into our coat and tie, and proceeded into the large dining room to join some members for the feast of a lunch. We began the feast with cold cuts of meat, fish, salad, soup, and the like, piling our plates high enough to draw a "Have you been dieting?" from the member sitting next to us. A delicious cut of roast beef served as a main course followed by a massive choice of puddings and/or cheese, which capped off the mouthwatering meal nicely. A glass or two of Kummel in the sitting room after lunch set us on our way for a great afternoon!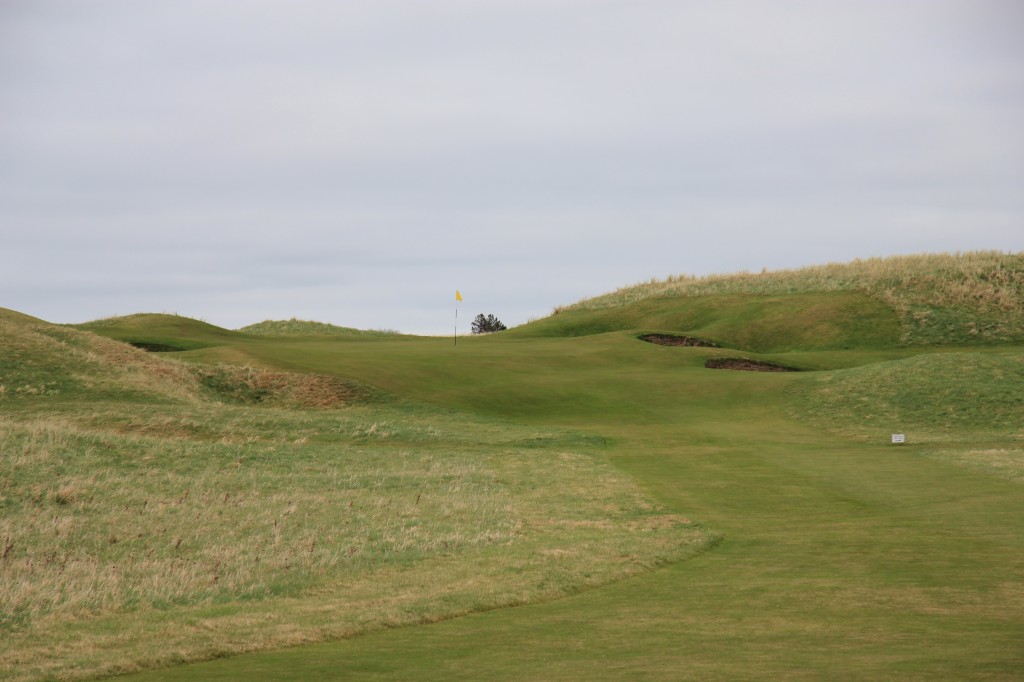 The dining room at Muirfield is steeped with history. Anniversary silver plates from clubs such as the R&A, Pine Valley, and Augusta National adorn viewing cases surrounding the banquet style tables. Ancient clubs, balls, and trophies hang on the walls. The surroundings and ambience add greatly to the "full Muirfield experience" of which you hear nearly everyone who has played the course speak.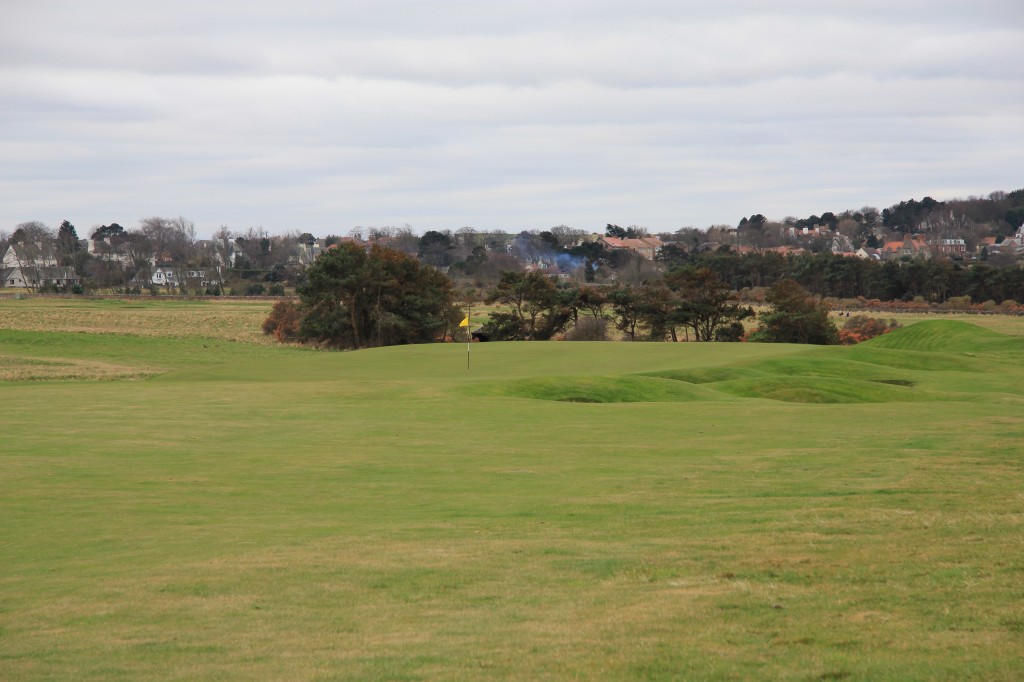 What happened after our meal is where our day at the HCEG differed from that of the normal visiting golfer. We retired to the smoking room for a glass of kummel to soak up the last drops of the club before heading home. We were peering into the dining room trophy case when the clubhouse director of staff came by and asked if we would like to see "the real stuff." He took us past the dining room into the Muirfield Room, where members can relax, watch TV, or eat breakfast when staying in one of the overnight rooms located upstairs in the clubhouse. We were then taken into a back hallway which contained original framed scorecards from historic rounds at Muirfield. Among these cards were Walter Hagen's original 1912 course record scorecard and Nick Faldo's final round scorecard of 18 pars to win the 1987 Open Championship. This corridor led to the Captain's Room which consisted of paintings and a boardroom style table. I can only imagine the conversations that have taken place in that room…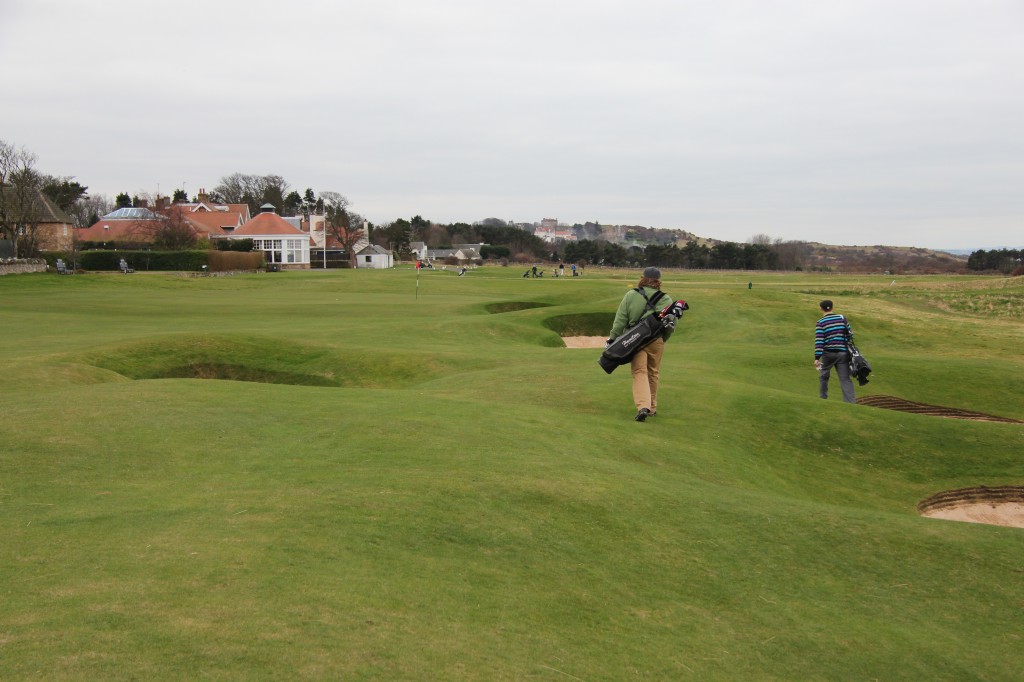 This exclusive peek into the members' areas of the Honourable Company of Edinburgh Golfer's clubhouse marked the end of our day. As we passed back through the iron gates towards the car park, we all shook our heads knowing we had just had a peak at what few are able to see.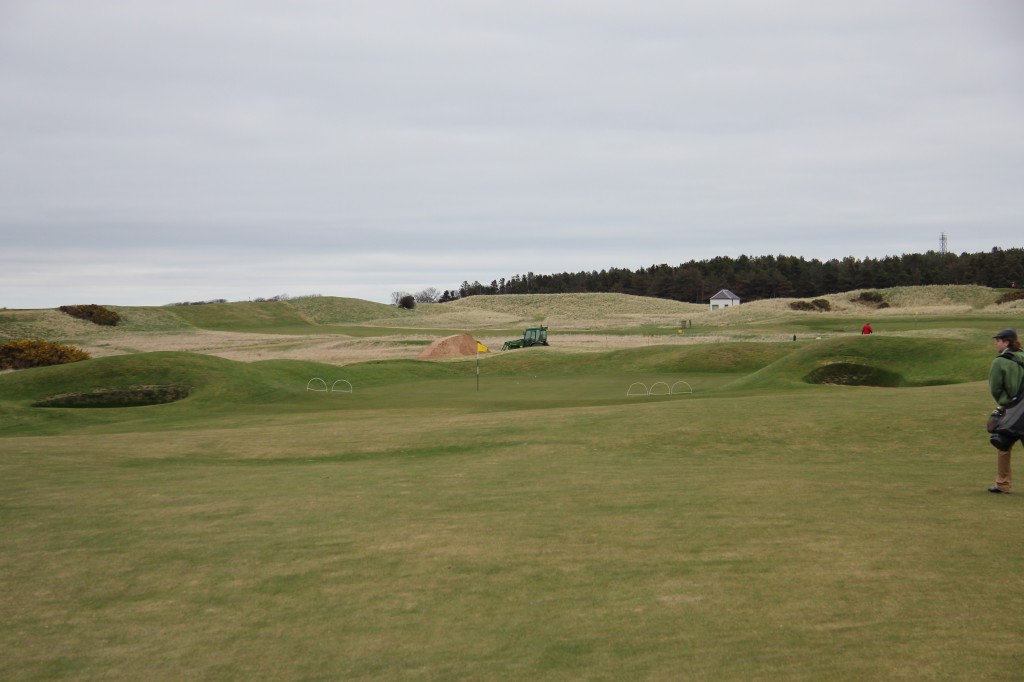 I have heard and read reviews of Muirfield claiming that the golf course is overrated. I disagree… The golf course isn't very picturesque, but it is a very enjoyable and well-designed test of golf. If any aspect of a golfer's game falters, the course will tear it apart. The design tests nearly everything in the game. I really enjoyed watching the 2013 Open Championship after having experienced Muirfield in both docile conditions and its most brutal.