This equipment review was written by my friend Andrew Rehfeld, who continues to share his large amount of equipment knowledge for the site.
Part of the mystique that accompanies the brand is that every set must be custom ordered. There are no stores that sell Miura irons "off the rack." Typically, purchases must be made through an elite custom fitter, where the set and custom fitting typically run well over $2,000. Fortunately, I was able to circumvent this process by ordering a custom set directly from Japan. For those who don't know, Miura is branded as "Miura Giken" in Japan. Apart from aesthetic branding, the clubs, and company, are exactly the same.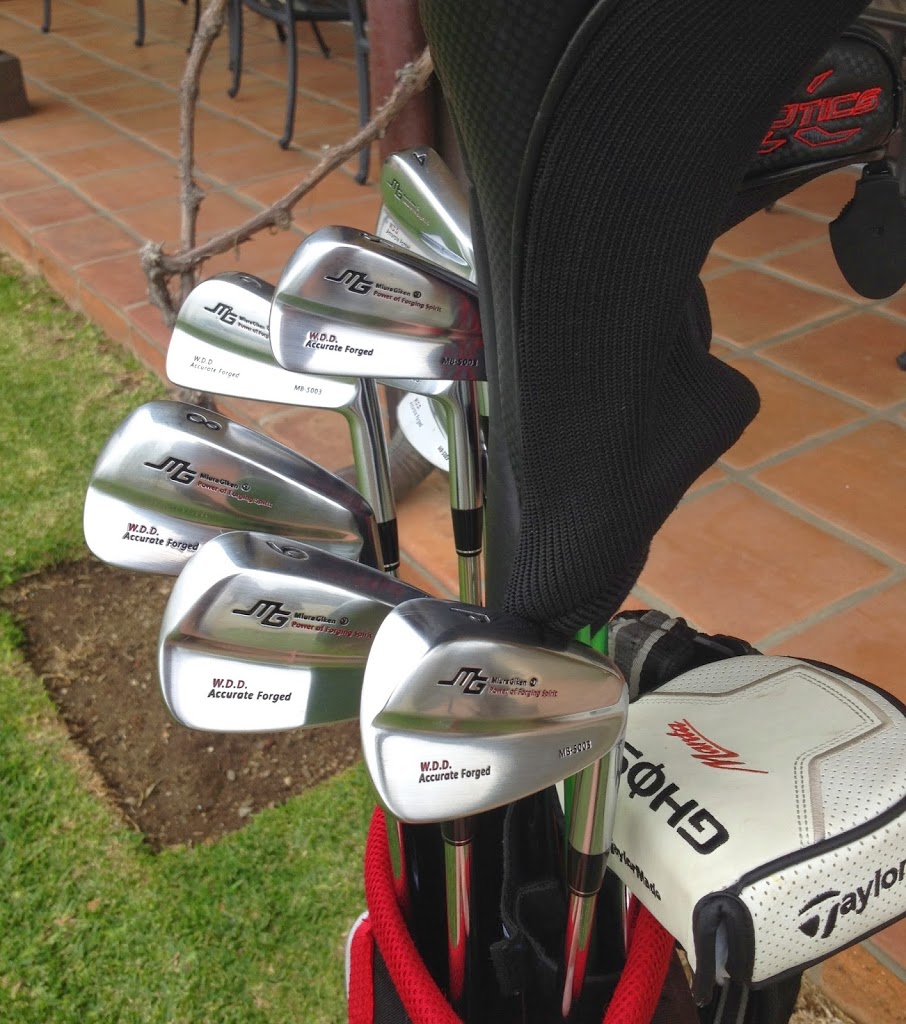 I ordered my set as 4-PW with the addition of CB-1006 2-iron, a gap wedge, labeled "P/S" by Miura, which apparently stands for pitching/sand. I was looking for a lighter shaft than the KBS C-Tapers I had been playing the past two and a half years, so I went with the Nippon NS Pro 950GH in "X" flex. I completed the clubs with ribbed Golf Pride Tour Wrap 2G grips in .600 size, which is not available in the US.

 

Based on a previous club fitting, I ordered the clubs to be ¼ inch short and two degrees flat.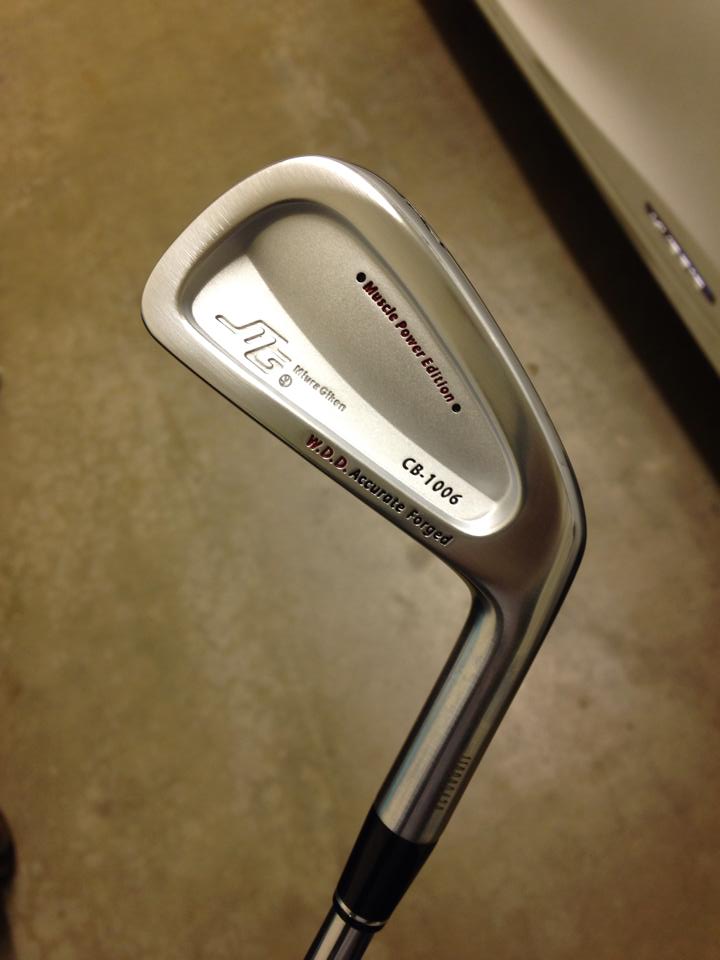 First Impressions – Looks

           
I was immediately impressed with the look of this set. From the time I discovered that irons could have a finish other than chrome, I have had my eyes fixed on a satin finish, and these look beautiful. The quality of the irons was immediately clear without a single blemish or manufacturer's mistake to be found. I compare the experience to the first time I tried a Scotty Cameron putter. The product isn't revolutionary, but the craftsmanship and superiority are evident.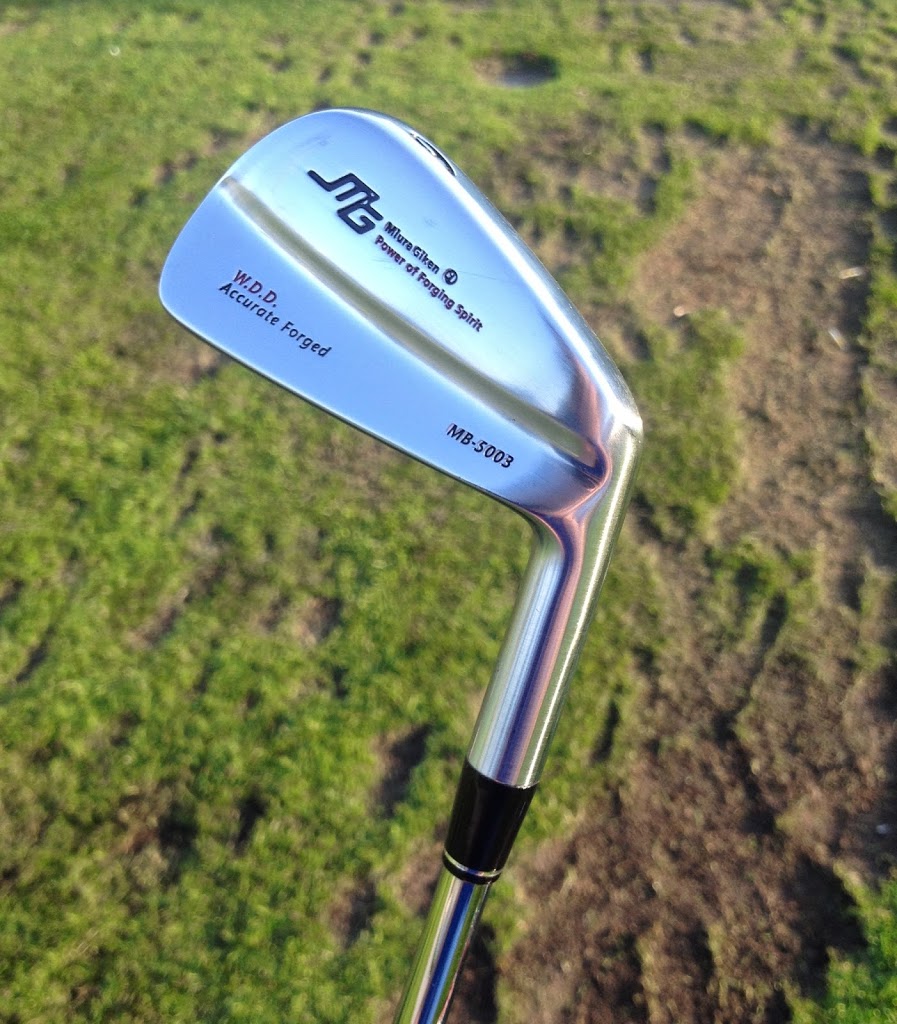 The shape of the Mirua irons is what initially drew me to the clubs. Having played nearly every set of Mizuno blades in the last decade, I have become disappointed with the progressively rounder head shape in the MP series. It is hard to find pictures of the Miura Giken MB-5003 irons online, and I had never seen them in person, so the blind purchase was a bit of a gamble. It was worth the risk and these irons look great.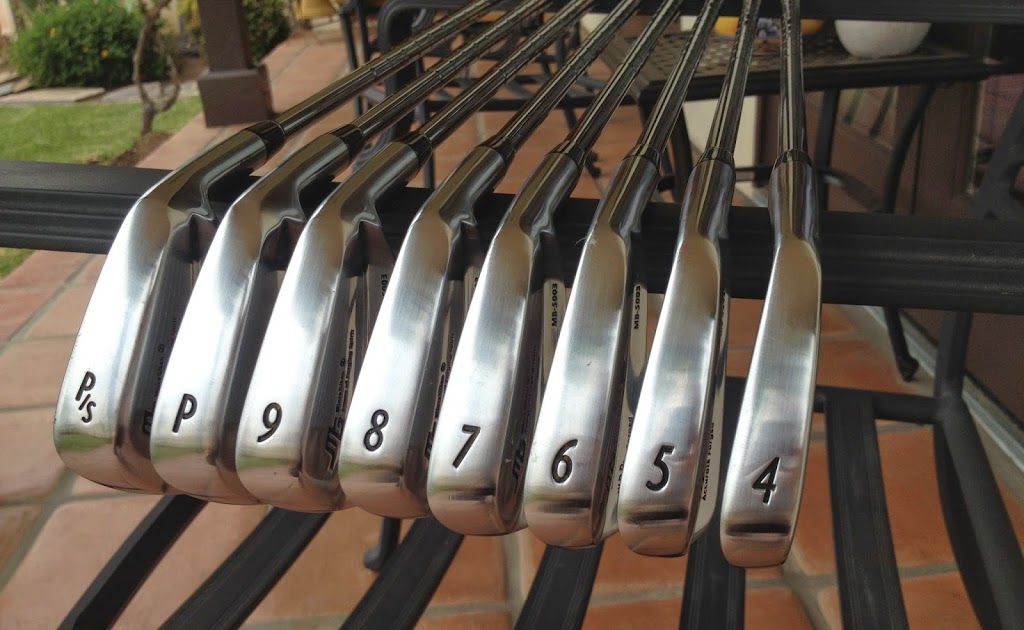 Any offset is almost nonexistent. It is certainly less than any set of Mizuno, Titleist, Bridgestone, or Taylormade blade irons that I've played in the past. The Miuras also have a less rounded overall appearance. The beautiful aspect of the shape is the topline. It is an extremely thin topline and is perfectly round. These clubs look great at address. The sole is also exactly how I would design a club – narrow and relatively flat.
One of the only downsides to these irons is the square leading edge in the wedges. This is ironic after my complaints about round Mizunos, but I would prefer the Miura P/S to look more like true a wedge and less like an iron. Another minor complaint is the stamping on the back of the clubs. It is a purely aesthetic issue, but the crowded and plentiful markings are undoubtedly a turn off for some consumers. They are perfect otherwise.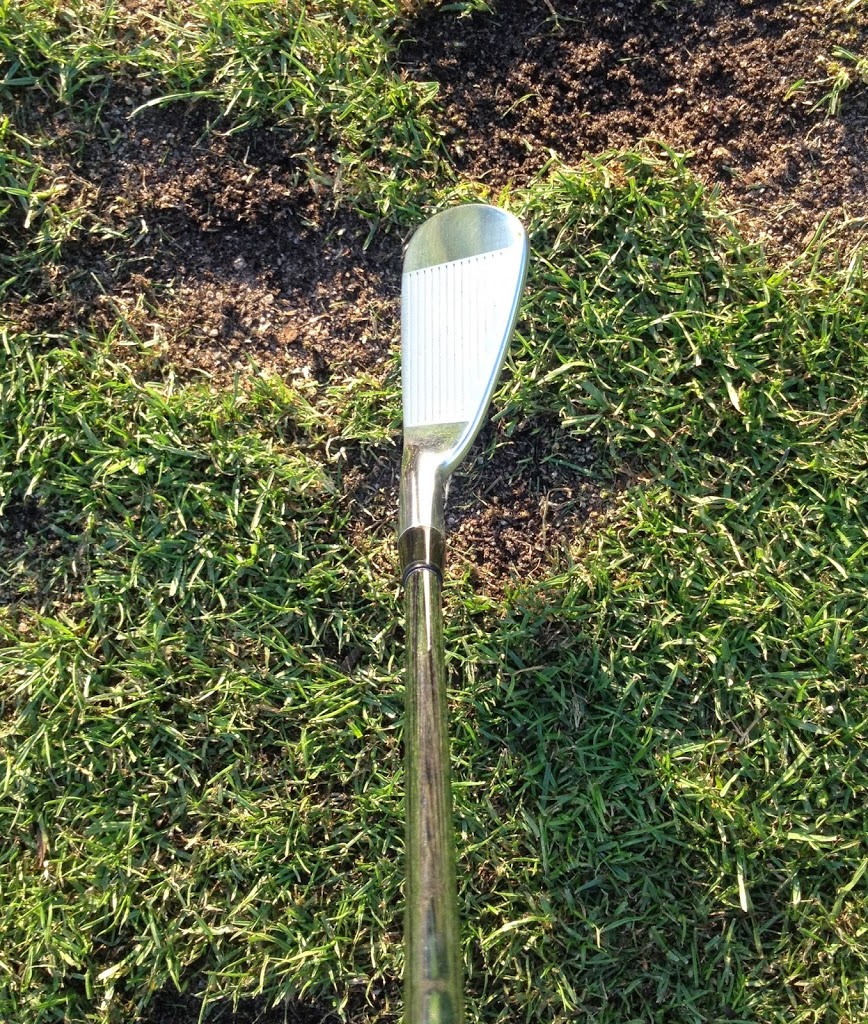 Now for the important stuff: Due to never having played Nippon shafts before, it's difficult to objectively describe the feel of the heads. In the past I've had Dynamic Gold shafts in all of my Mizunos, Project X shafts in my Titleists and Bridgestones, and C-Taper shafts in my TaylorMades. The Nippons are certainly different from any of these, and I will update this section as I play the clubs more throughout the season. What I like about the feel with these shafts is the "spring" I get at impact. I've heard about Nippons having a "kick," but I find it to be more like a "spring," quick and short. If the C-Tapers are like Jell-O, then the NS PRO is like a rubber bouncy ball. They have a very responsive feel.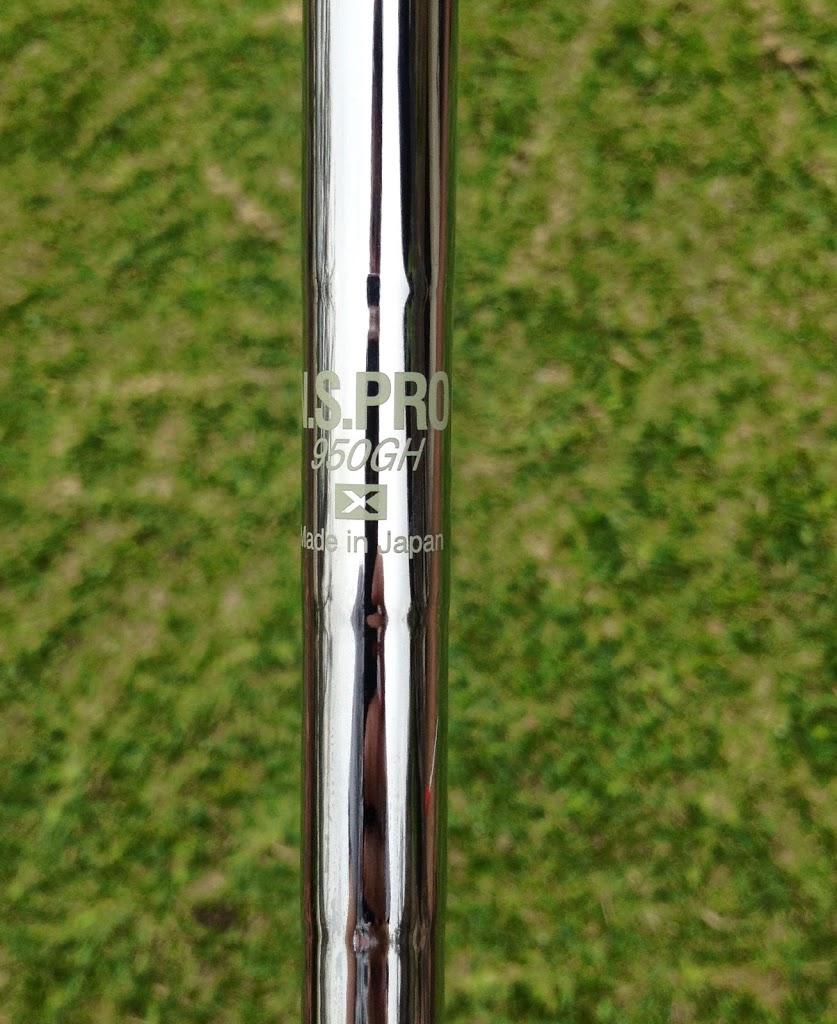 I've heard many people describe Miuras as having a "soft, yet solid" feel. Reviewers have said that they aren't quite as soft as Mizuno's forged irons. Many say that Miura irons have a feel completely of their own. To be honest, I was very skeptical of this "soft, yet solid" jargon. I figured it was a bunch of mid-handicappers with deep pockets just repeating what they had heard from their fitting rep. Well, unfortunately for my ego, they were right.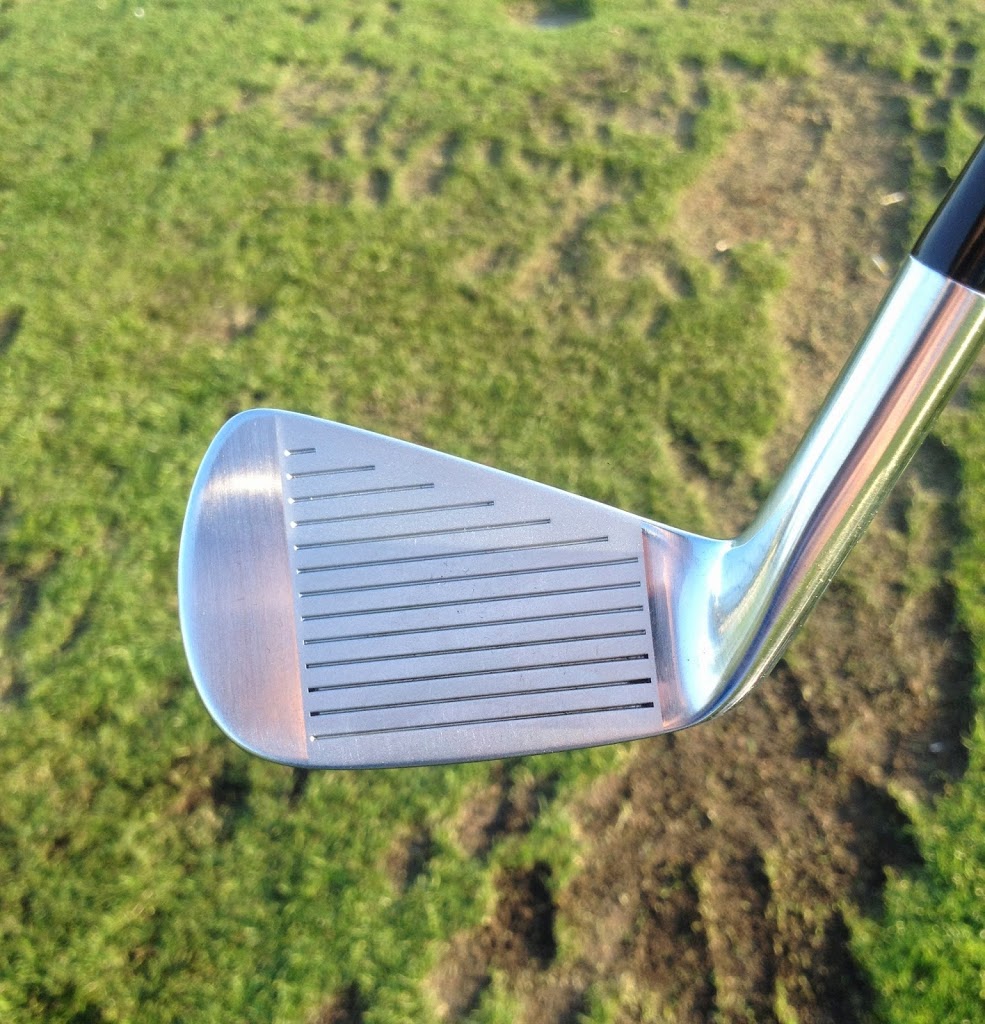 The truth is that these clubs are not as soft as Mizunos. I haven't come across anything that truly "melts" the ball like a Mizuno blade. These Miuras are different. They are nothing like any other set I've played. I would completely agree with the "soft, yet solid" assessment. In order to know if the "different" feel is for you, it is something you must try. With feel being so subjective, I cannot say that Miura irons are definitively the best, but I will say that they are my favorite.

 

Is it worth the price tag? That one is up to you.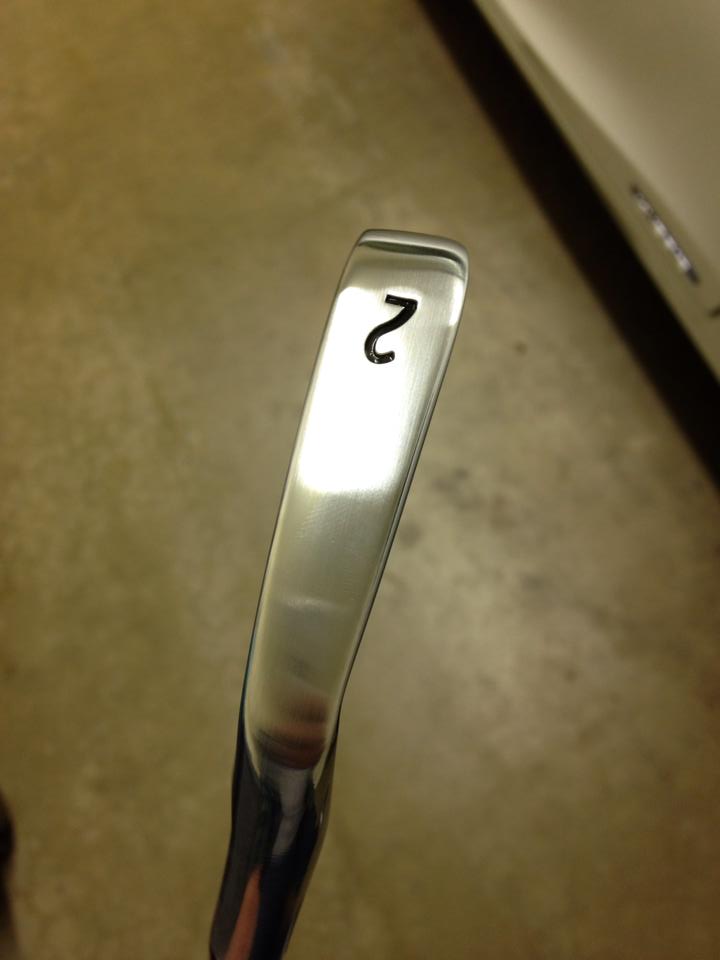 Some critics have commented about the flat, narrow soles negatively affecting those with "digger" swings. I personally sweep the ball, so I prefer the thin soles. However, even with my "sweeper" swing, I know that soft conditions will be difficult with these irons. Factor this into your decision carefully if you are a bit steep with your irons.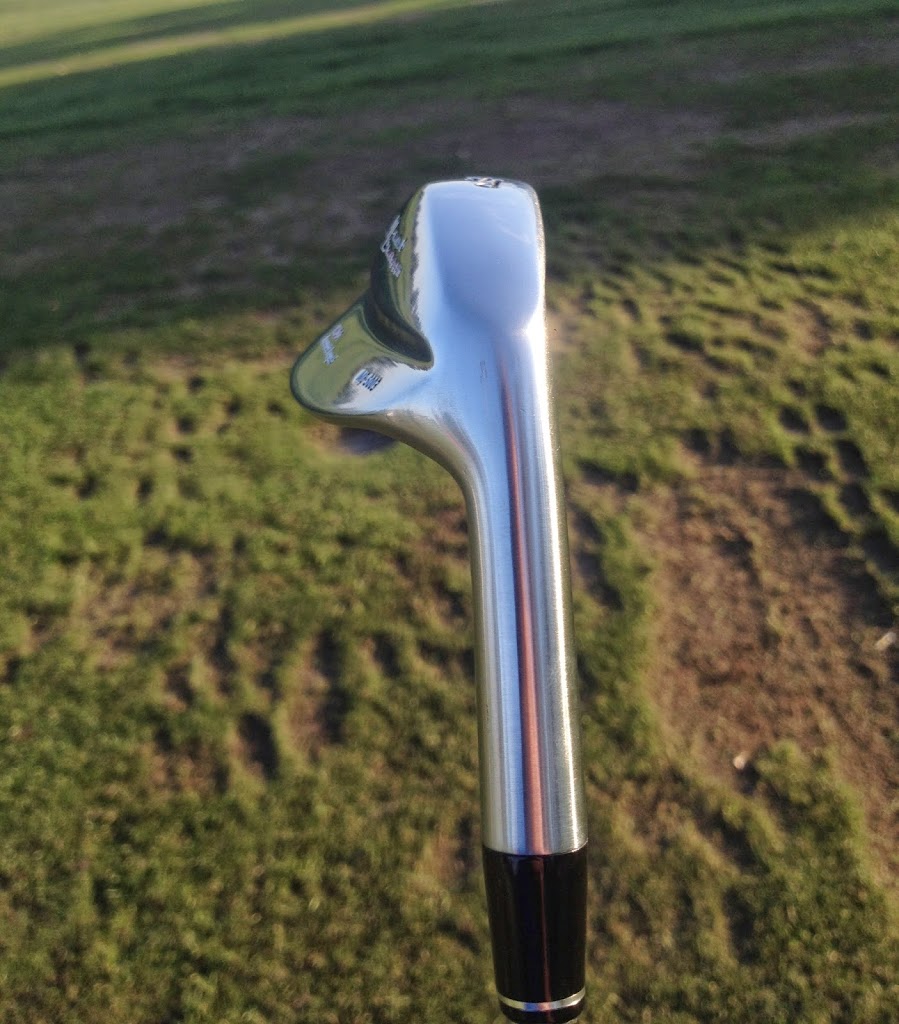 In terms of ball flight, I have to mention the shafts. The launch is very similar to the low trajectory I had with my Taylormade TP MB irons and C-Taper shafts. These certainly should be higher, but they honestly didn't seem to be. The ball is also definitely been spinning more. I think the lack of difference in launch, and the higher spin rate, probably have to do with these irons shafts being quite stiff.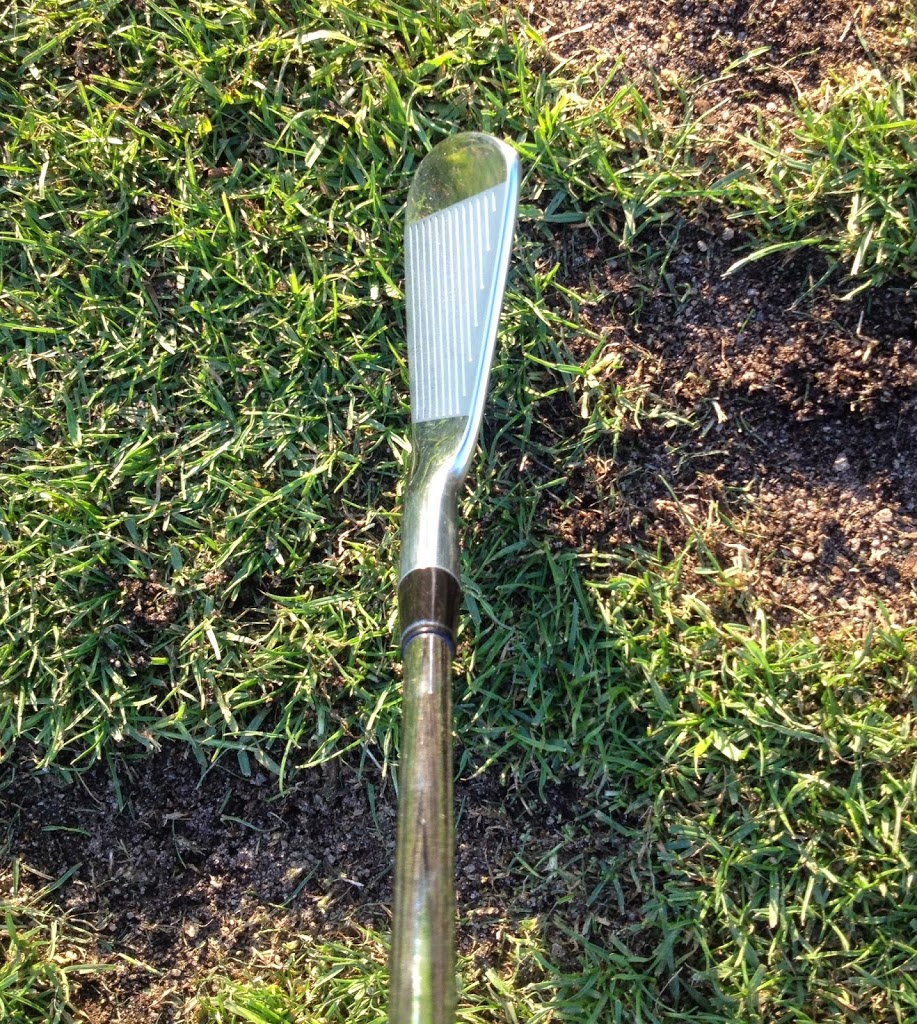 I love the feel and performance of this set. I am glad I went with the lighter shafts, and the shape of the heads is perfect for my preference. As you may be able to tell, I have an issue going through sets of clubs too quickly, but I think these will stay around for quite a while.
Pros: Shape (topline & sole), Feel (soft, yet solid), Look (that satin is beautiful!), Demand (can't get these in the US), Performance (right on the money).
Cons: Price $$$, Stampings (too crowded), Shape of wedges is too square, Some people might have a digging problem with the sole.
Note: These Japanese Miuras are identical in size to the US Tournament Blade. However, they clearly have a different muscle shape that is more similar to the new MB-001. From what I have read, the performance is most similar to the Tournament