George Waters is the author of Sand and Golf: How Terrain Shapes the Game. As you will read in the interview below, George has worked on courses all around the world with Tom Doak, Coore & Crenshaw, and many other great golf course architects. His new book covers many of the best golf courses in the world, looking at how nearly all of the best have been built on sandy terrain. George came to St Andrews recently and I was able to join him for a pint in the St Andrews Club to pick his brain on course architecture.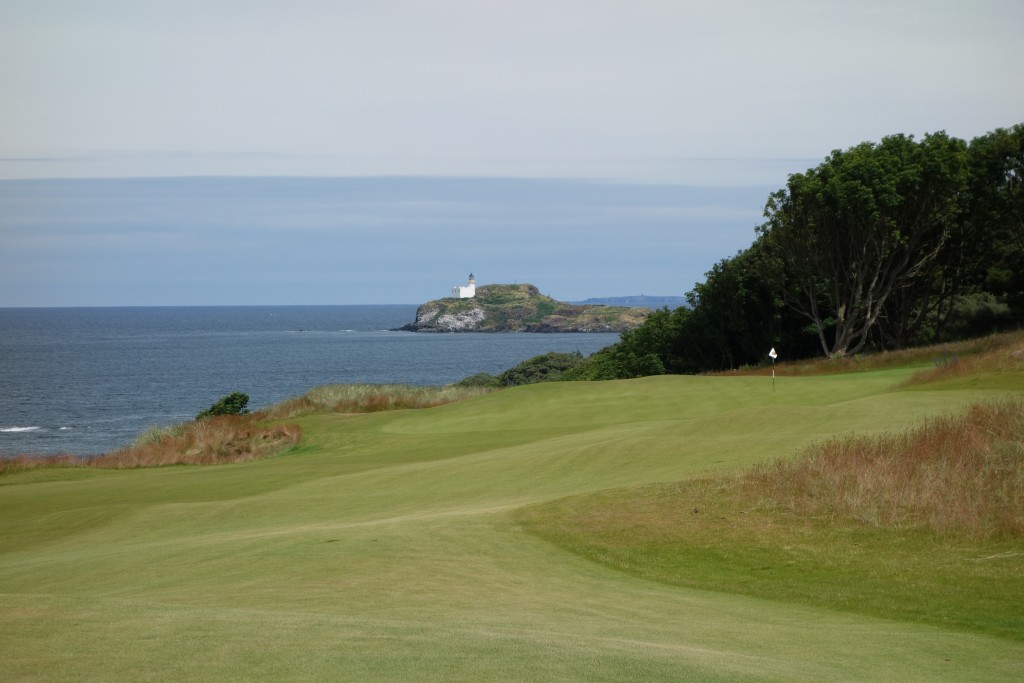 You had some of your first links golf experiences during a summer on the grounds crew at Royal Dornoch. What was your thinking behind the decision to spend a summer in the Scottish Highlands?
I got the idea after calling Tom Doak's office in the spring of 1999 asking what I needed to do to become a golf course architect. He said the first step was finding a way to study the classic Scottish links courses. I had some green keeping experience so I wrote a letter to every famous links course I could think of offering to work for free on their greens staff for the summer. Royal Dornoch expressed a strong interest in making it happen and I was very fortunate to end up there. Royal Dornoch is an amazing example of all that links golf has to offer, one of the very few courses where both the architecture and setting are truly world class. It was a great experience to work on the course during the day and play or caddy most evenings. I learned the many differences between links courses and the American parkland courses I was familiar with. I also began to understand how valuable sandy soil is to a golf course architect, indeed that summer at Dornoch laid the foundation for my new book, Sand and Golf: How Terrain Shapes the Game.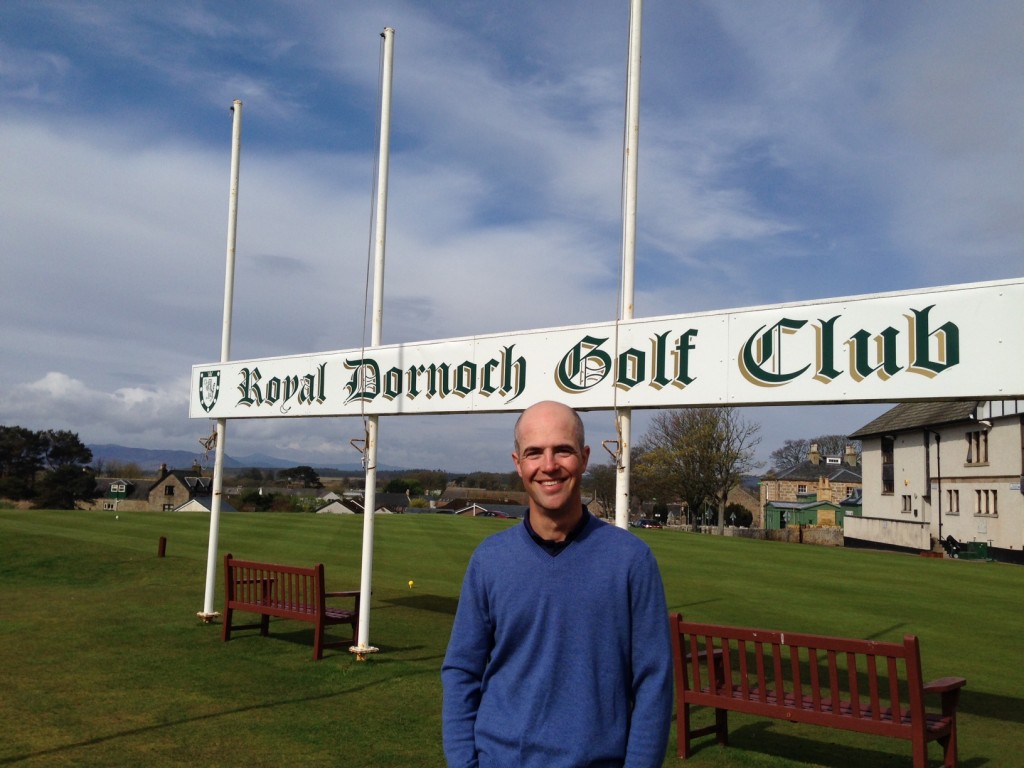 If you could only choose three courses to represent the best of sandy golf, which courses would you name? What aspects are best at each?
The Old Course, because the complexity of the design is unparalleled. The variety of the holes is fantastic and the course is fun and interesting in all conditions for players of all abilities. It exemplifies the value sandy terrain holds in golf course architecture because so much of the course's strategy is derived from the rumpled contours of the links, contours that are nearly impossible to replicate away from sandy ground.
Pine Valley, because it is the boldest example of golf course architecture on sandy ground. The course's most memorable feature is the ruggedly beautiful bunkering and how it blends the course into the surrounding pine barrens. There is every kind of sand hazard imaginable at Pine Valley, from a vast waste area known as "Hell's Half Acre" to a tiny, deep pit nicknamed "The Devil's Asshole" and they all fit the landscape beautifully. There is no course like it and sandy soil is what makes it possible.
Pacific Dunes, at the Bandon Dunes Resort, because it offers great architecture and true links conditions in a stunning natural setting. The design makes the absolute most of the site with a clever routing that maximizes the impact of the both the terrain and the strong winds. The holes reward thoughtful play as much as quality ball-striking, and each is truly memorable and distinctive. The links conditions are firm and fast, meaning shots must be played along the ground as well as through the air to be successful. In addition the dramatic coastal setting is one of the most beautiful I've visited. Pacific Dunes showcases the best that golf on sandy terrain has to offer and it is probably my favorite course to play in North America.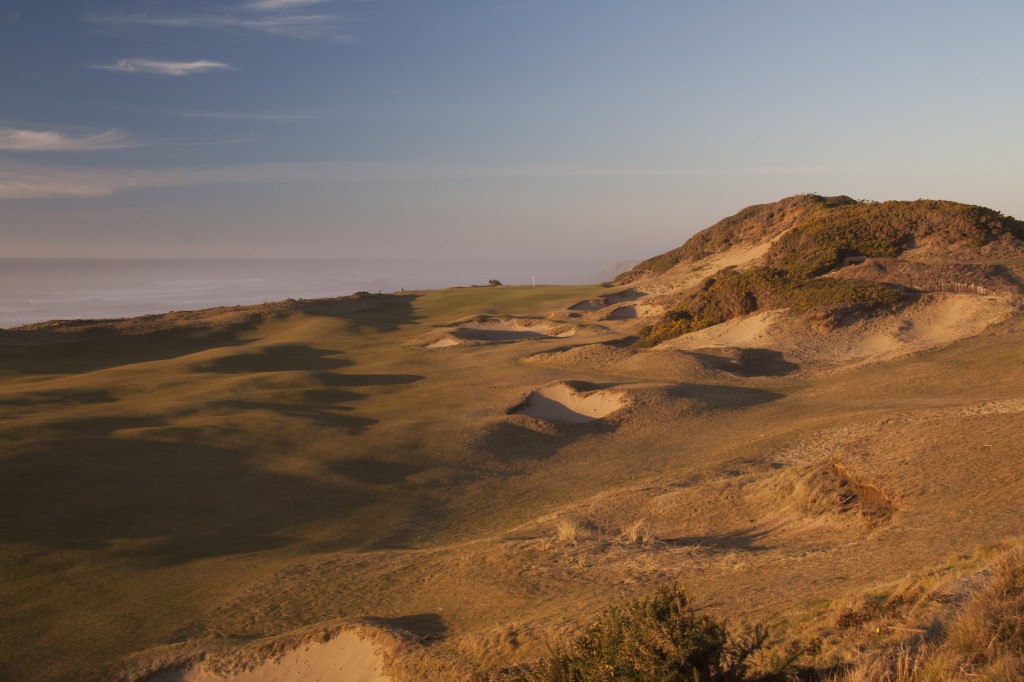 Now that you have worked extensively on courses built on sandy terrain, would you consider building a course on something other than sand?
If I were a golf course developer sandy ground would be the first thing I would look for. If undeveloped sandy ground wasn't available I would look at re-developing an existing sandy course before I started looking at non-sandy sites. Sandy ground offers several important advantages to a golf development. Construction costs are significantly lower because native soil can be used for course features rather than importing expensive greens mix, bunker sand, etc. Less earthmoving and drainage are required. Subsequent maintenance costs are also lower because sand is an ideal medium for growing lean, fine turf. The course can also be open and playable during, and shortly after, rain events because sandy soils drain quickly. This means more rounds and happier golfers. In addition to these "nuts and bolts" benefits, it is much easier to build an interesting and attractive golf course on sandy ground. The natural irregularities found on sandy terrain make great golf contours and bunkering fits perfectly in a sandy setting. Firm and fast turf conditions are much easier to achieve on sandy soils, meaning more strategic options are available to the both the architect and the golfer, making for a more interesting golf experience. Sandy soil makes it possible to build and operate a better course at lower cost, a pretty good formula for golf development.
The photos in your book are particularly impressive. Considering you took all of the photos yourself, what are a couple of tips you would offer to a golfer hoping to capture the essence of a course through photos?
Spend a lot of early mornings and late evenings walking around the course with your camera ready. I've been successful with my photography largely because I spend so much time walking and studying beautiful courses. Many of the best photos in my book came from brief moments when the sun poked through on an otherwise cloudy day. If I hadn't been out walking around so much I would have missed those moments. I'd also recommend taking LOTS of photos each time you are photographing a course, you never know which ones are going to work out. Subtle changes in light and shadow make the difference between good and great, and you won't be able to tell at the time which instant is the perfect one. My photo of the 9th hole at Rye, one of my personal favorites in Sand and Golf, came at the very end of what had been a cloudy and stormy day. I decided to walk around the course until the last possible minute of daylight because it was such a special place and I knew I wasn't going to be back anytime soon. I was hoping that the clouds might break and give me a chance for a few good photos. Fortunately the storm blew past, leaving the links drenched in the last bits of evening sunlight, bringing all the tiny contours to life. The photo included in my book was one of about fifty that I took from the same vicinity, it took that many tries to catch a moment where the flag was extended and perfectly lit and the shadows on the fairway were just right. The image really captures the feel of the course and it was the product of patience and taking lots of photos.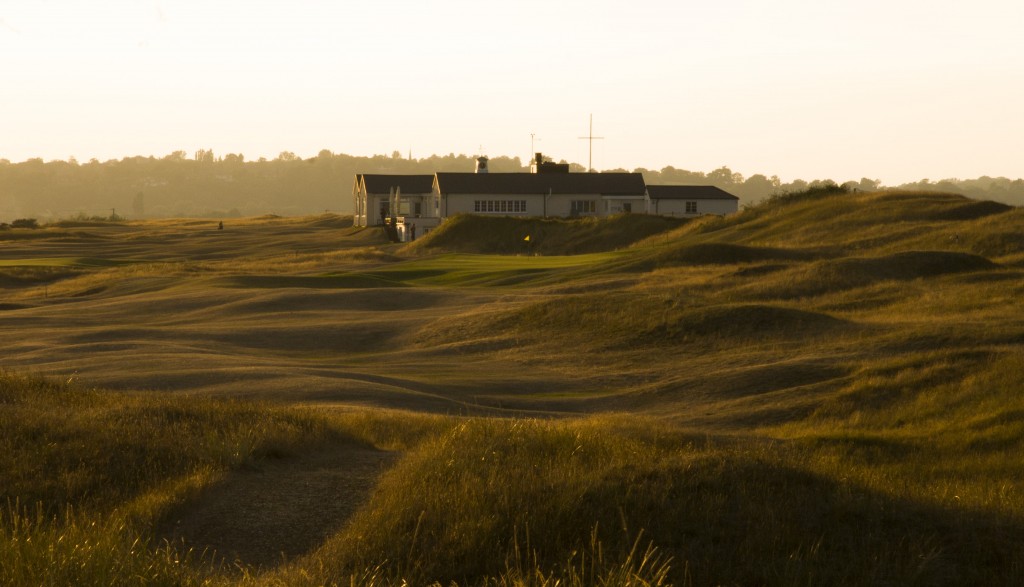 You have worked extensively with Tom Doak, Bill Coore, Ben Crenshaw, and others. Is there an architect with whom you would like to work, but haven't had the opportunity?
Gil Hanse is high on my list, we've met a number of times and been in touch over the years but the timing has never quite worked out. We even worked simultaneously on different courses during development of the Prairie Club in Nebraska (another great sandy site). I'm pretty sure we are going to connect on a project sooner than later and I'm very much looking forward to it. Frank Pont is another architect I'm looking forward to working with. He does a lot of great work on sandy courses and is an expert in the work of Harry Colt, one of my favorite classic architects. I recently spent some time with Frank visiting the wonderful sandy courses in the Netherlands and I'm sure he and I will work together soon.
What do you think modern architects can learn from the forefathers of course design, such as Old Tom Morris, who truly embodied "minimalist" course architecture?
One striking characteristic of classic courses is that many holes are designed with a degree of strategic ambiguity. They are strategic, in that there are preferred angles and locations, but they aren't as "designed" as many modern golf holes. The holes consist of irregular contours, a smattering of bunkers (sometimes in unusual locations), and cleverly contoured greens that offer a variety of pin positions. Beyond that the strategy is left up to the golfer's individual abilities, preferences, and the stance and lie. I feel like many modern architects try too hard to define a hole's strategy and end up putting that strategy beyond the reach of most golfers. The forefathers of golf course architecture designed within a limited scope. They accepted what the terrain offered, because they had to, and tried to design holes that would be playable and interesting within those natural constraints. I think their courses are often more varied and fun as a result.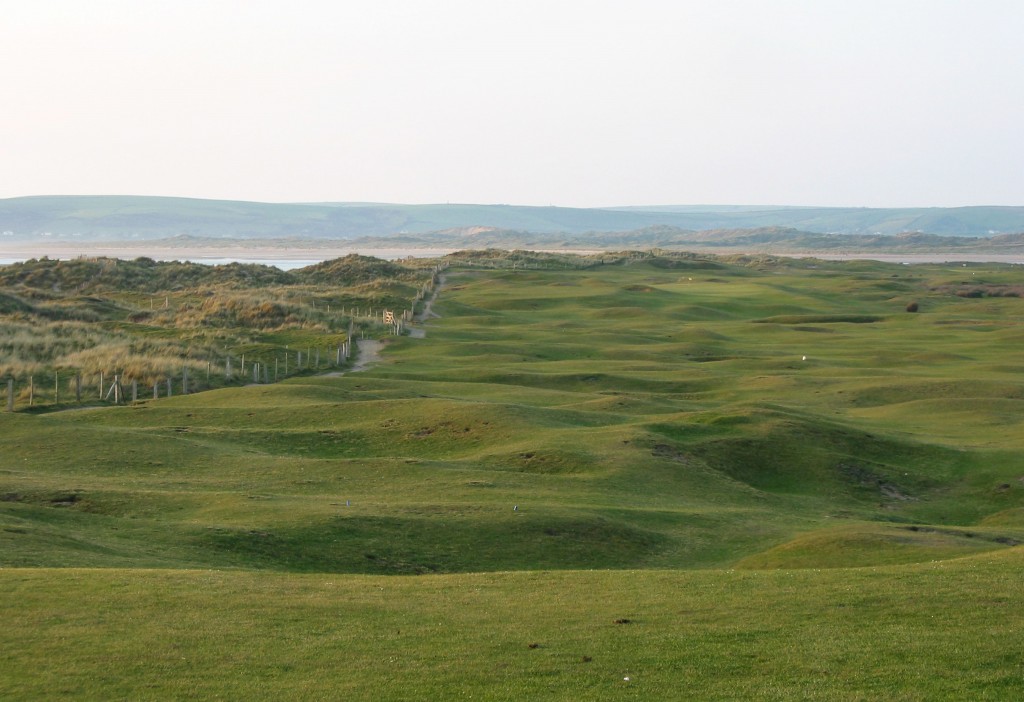 Many readers come to the blog through interest in St Andrews. What are a few aspects of the St Andrews Old Course to which you would recommend paying particular attention?
In Sand and Golf I discuss many different aspects of the Old Course because it embodies so much of what makes golf on sandy terrain special. I think course's most significant and distinctive feature is its complexity. The links' endless tiny wrinkles hold huge strategic influence and require an extended study to fully understand. The bunkering is similarly complex, with hazards so numerous and widespread that their full implications can only be understood after many rounds in all conditions. To my knowledge there is no other course in the world that requires such a careful study. Firm and windy conditions, huge fairways, random terrain, and profuse bunkering mean the strategy on a given hole is different from player to player, day to day, and even hour to hour. This is what has kept the Old Course fresh and interesting for so long. I've played and walked the course many times and I feel like I've only scratched the surface.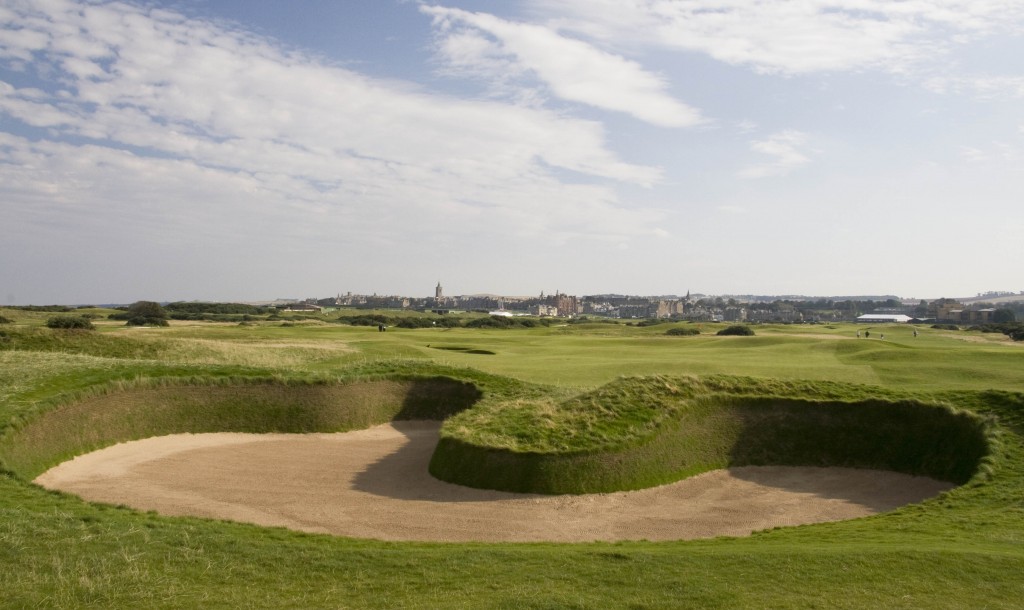 What are your personal long-term goals within golf architecture?
My goal is to continue making a meaningful contribution to golf and golf course design. I have been very fortunate to work on a number of the modern era's most significant design and restoration projects and I hope to continue that kind of work, as the lead architect or as part of a team. I have always been especially passionate about courses situated on sandy ground and would love to do more work with existing sandy courses and eventually have the opportunity to design a new course on sandy ground.